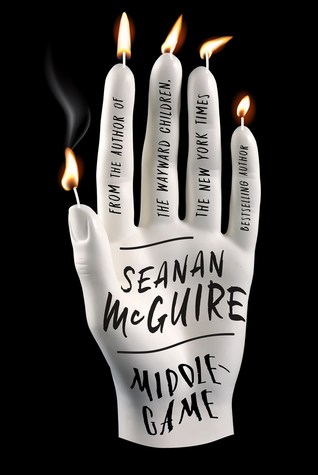 I received this book for free from the publisher.
This did not affect my opinion or the content of this review.
Summary
Meet Roger. Skilled with words, languages come easily to him. He instinctively understands how the world works through the power of story.
Meet Dodger, his twin. Numbers are her world, her obsession, her everything. All she understands, she does so through the power of math.
Roger and Dodger aren't exactly human, though they don't realise it. They aren't exactly gods, either. Not entirely. Not yet.
Meet Reed, skilled in the alchemical arts like his progenitor before him. Reed created Dodger and her brother. He's not their father. Not quite. But he has a plan: to raise the twins to the highest power, to ascend with them and claim their authority as his own.
Godhood is attainable. Pray it isn't attained.
My thoughts
I present to you: my new favorite book! Not just favorite of the month, or favorite of the year (though it is that too), no, this is a book that easily makes my top 10, if not top 3 list of all time, it's THAT good.
MIDDLEGAME is the mother of all tragedy-siblings stories and if you know me, I LOVE those kind of stories. Not very far into it, and my heart was already close to bursting while reading about these kids, these lonely nerds, who found each other and became friends, only to loose each other again, and again. Roger and Dodger are just. SO. DAMN. PRECIOUS. and they don't deserve all this pain. Damn you McGuire, I did not expect THAT amount of feels.
These poor broken souls, so alone, clearly missing their other half without even knowing they aren't whole, found a place in my heart basically from the first page and seeing how someone messed with their life, left them in the dark about so many things, manipulated them, HURT them, had me close to tears constantly.
"Everything is perfect.
Everything is doomed."
It's not made easier with these constant reminders of impending doom. That was really just plain mean. It's like an awful accident happening right in front of you and you just can't look away from it even if you wanted to.
What messed with me even more was how much I loved the villains. I hated them with a passion for what they did to those poor kids, but damn I love me a fully fleshed out, deliciously dark psychopath. I had immense fun reading about their actions when it wasn't Dodger or Rodger getting hurt by them.
MIDDLEGAME features an epic blend of scifi and fantasy and is one of the most clever stories I've ever read. Time travel always comes with its own kind of weirdness and MIDDLEGAME doesn't disappoint in the mind-fuckery department. The whole book seems just very thought out and well planned with the sometimes non-linear telling. Time travel/manipulation has to be done right and I've rarely seen it done as exceptionally well as McGuire did here. The added alchemy only makes it all the more fun.
The book inside the book is pure genius. The parallels to the overall plot are all there while secretly telling you more about the world and the alchemy.
There are GREAT books, there are books that you finish and make you think you've found a new favorite, and then there is MIDDLEGAME. This book is just on a completely different level. I loved it right from the start and knew this would be a favorite. Closing this book after the last page only left me with two options: massive book hangover or immediate reread. I don't say this about many books, but this was just perfect in every sense for me. It tugged my heart, I felt at home, it was brutal and made me feel ALL the things, and coming back to it after taking a break just felt…right.
This is a new favorite, one I'll return to on a regular basis for sure.