2022 is yet another year full of amazing queer (adult) science fiction and fantasy releases. From debuts, over sequels, to series conclusions, and standalones in between, there is something for everyone.
While these lists get longer every year, people still seem to think adult SFF doesn't have a lot to offer, which is why I put in all the work for these lists.
These are all stories that feature (main) characters who are queer. That's all. It doesn't have to be stories about being queer. We just want to exist and have adventures too.
Previous lists
I've already done the same release lists for the two previous years, 2020's queer releases as well as 2021's queer releases.
2022's queer SFF releases
Release dates are always subject to change and I can't guarantee that this list is always accurate, but I'll always be looking out for newly announced release dates, especially for those books that have no date yet as of me adding them to the list.
(Blurbs are from authors or their publishers, not written by me).
This list is a work in progress as of now and constantly updated, so excuse the occasional missing data.
This is just one person's work and mistakes might easily be made. If you know any labels to be wrong or of any missing ones, please let me know!
January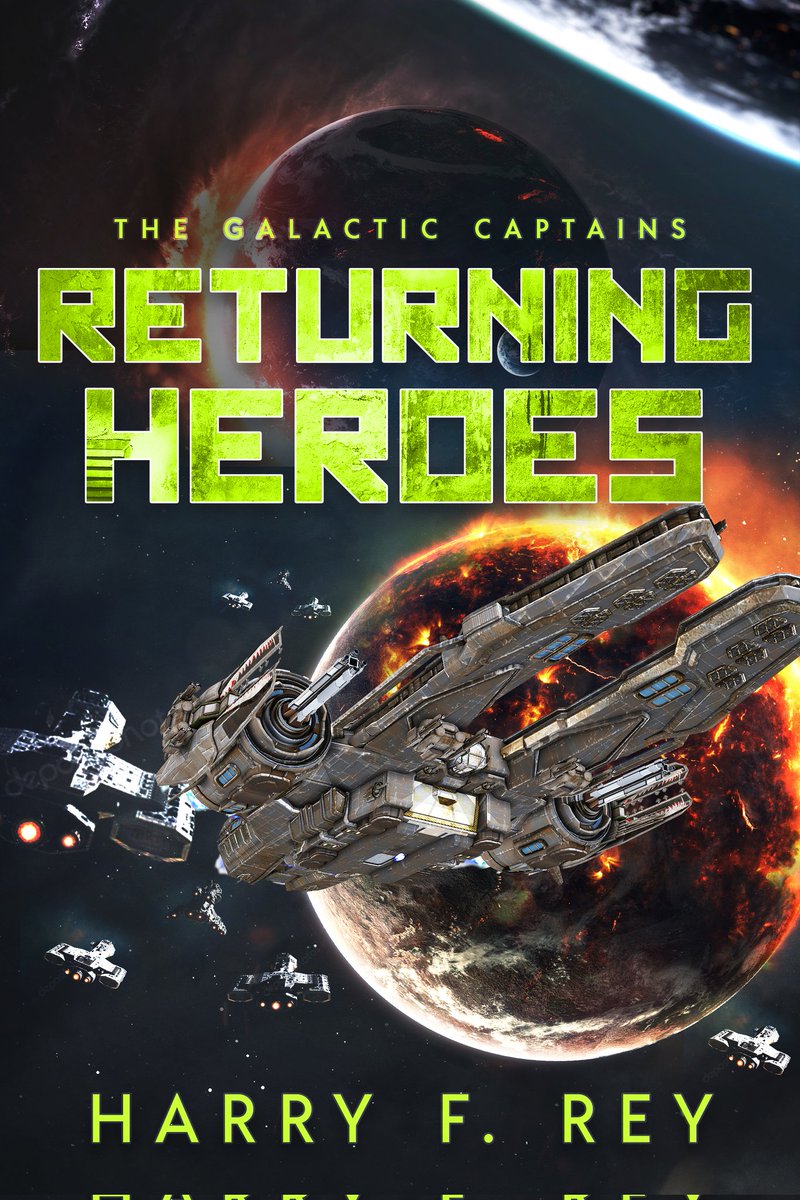 Returning Heroes (The Galactic Captains #6) by Harry F. Rey
Heroes and villains return to the galaxy, unleashing destructive forces and sliding the great powers toward a war from which no one will be safe.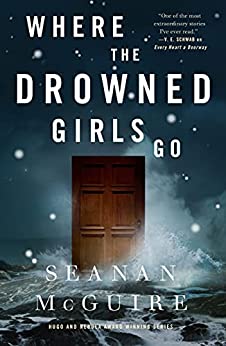 Where the Drowned Girls Go (Wayward Children #7) by Seanan Mcguire
fantasy
sapphic mc
intersex mc
trans sc
There is another school for children who fall through doors and fall back out again.
It isn't as friendly as Eleanor West's Home for Wayward Children.
And it isn't as safe.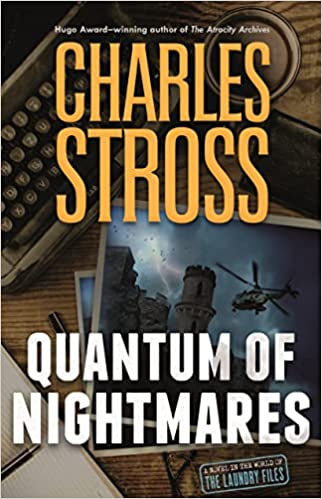 Quantum of Nightmares (Dead Lies Dreaming #2) by Charles Stross
he avuncular Prime Minister is an ancient eldritch god of unimaginable power. Crime is plummeting as almost every offense is punishable by death. And everywhere you look, there are people with strange powers, some of which they can control, and some, not so much.
Battle of the Linguist Mages by Scotto Moore
In modern day Los Angeles, a shadowy faction led by the Governor of California develops the arcane art of combat linguistics, planting the seeds of a future totalitarian empire.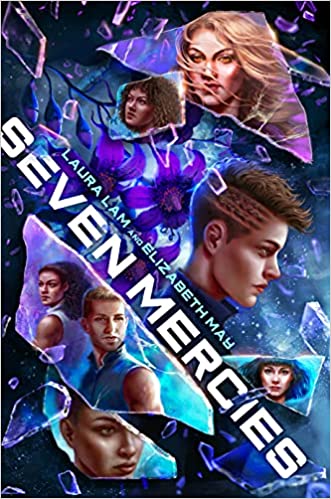 Seven Mercies (Seven Devils#2) by Laura Lam, Elizabeth May
space opera
sapphic MC
trans MC
A feminist space opera that follows the team of seven rebels who will free the galaxy from the ruthless Tholosian Empire–or die trying.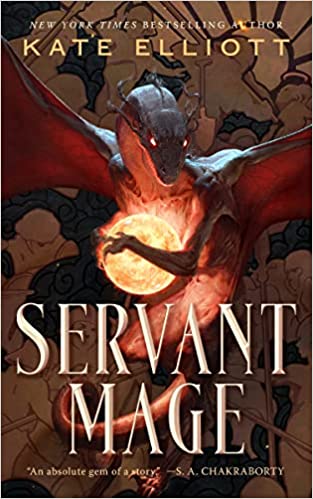 Servant Mage by Kate Elliott
fantasy
bi mc
agender sc
poly
A lowly fire mage finds herself entangled in an empire-spanning conspiracy on her way to discovering her true power.
All the White Spaces by Ally Wilkes
In the wake of the First World War, Jonathan Morgan stows away on an Antarctic expedition, determined to find his rightful place in the world of men. Aboard the expeditionary ship of his hero, Jonathan may live as his true self—and true gender—and have the adventures he has always been denied. But not all is smooth sailing: the war casts its long shadow over them all, and grief, guilt, and mistrust skulk among the explorers.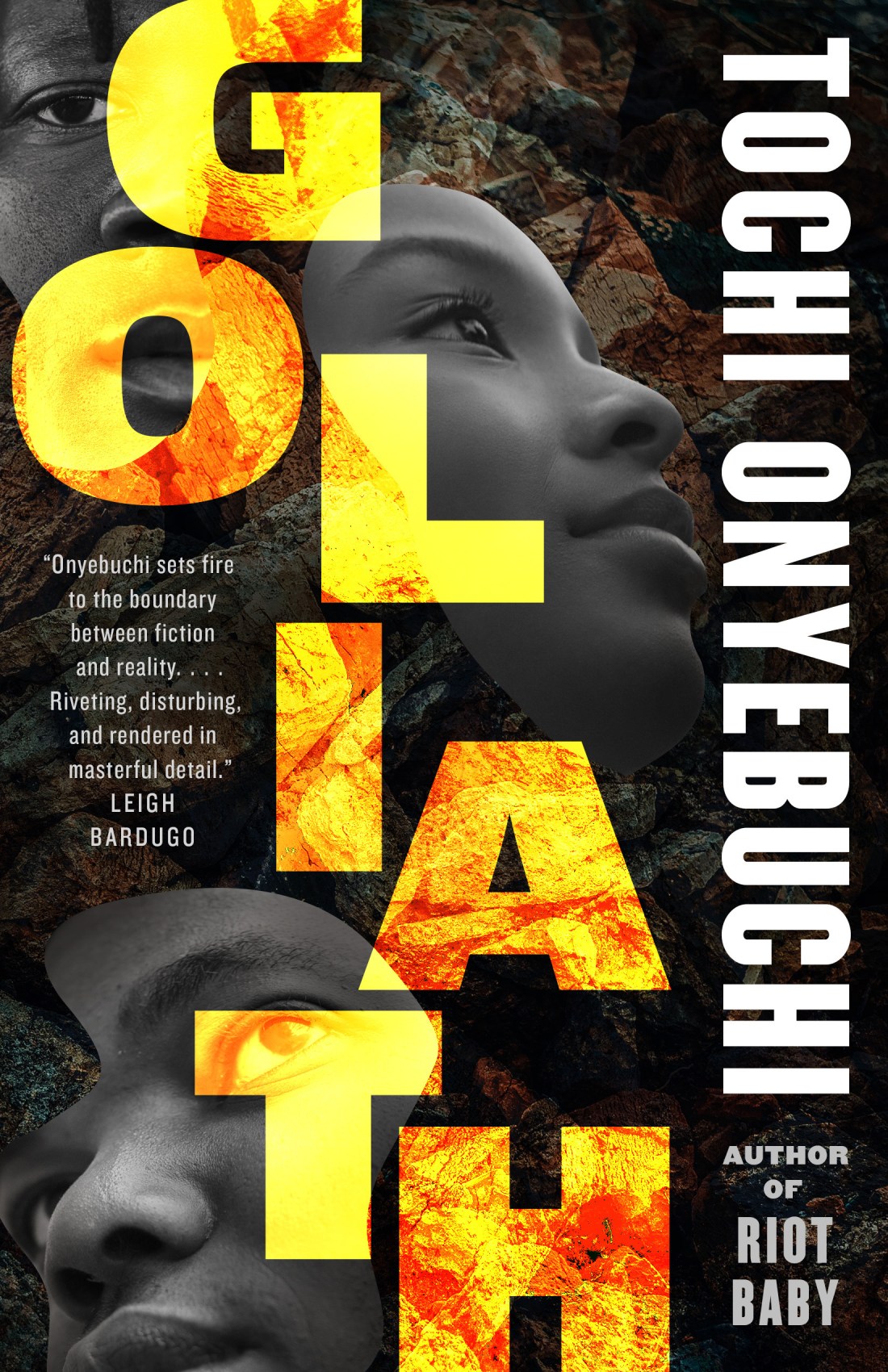 Goliath by Tochi Onyebuchi
In the 2050s, Earth has begun to empty. Those with the means and the privilege have departed the great cities of the United States for the more comfortable confines of space colonies. Those left behind salvage what they can from the collapsing infrastructure. As they eke out an existence, their neighborhoods are being cannibalized. Brick by brick, their houses are sent to the colonies, what was once a home now a quaint reminder for the colonists of the world that they wrecked.
Light Years From Home by Mike Chen
Every family has issues. Most can't blame them on extraterrestrials.
Evie Shao and her sister, Kass, aren't on speaking terms. Fifteen years ago on a family camping trip, their father and brother vanished. Their dad turned up days later, dehydrated and confused—and convinced he'd been abducted by aliens.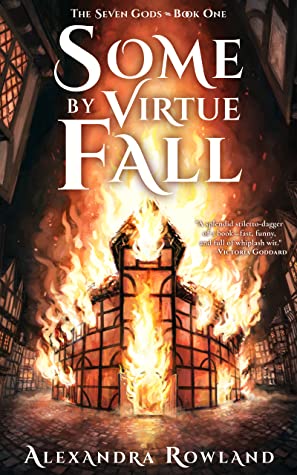 Some by Virtue Fall by Alexandra Rowland
fantasy
lesbian MC
(All queer)
By the King's Edict, men have been banned from performing on stage. Everyone else is still out for blood.
Sabajan Hollant, director and co-founder of the celebrated Lord Chancellor's Players, has one resolution: This time they're going to do it right. No accidents, no rising to other troupes' provocations and taunts, and certainly no more duelling in the streets.
But their arch-rivals have different plans, and soon enough, Saba and her troupe are caught up once again in an escalating drama of revenge, betrayal, and outright sabotage.
February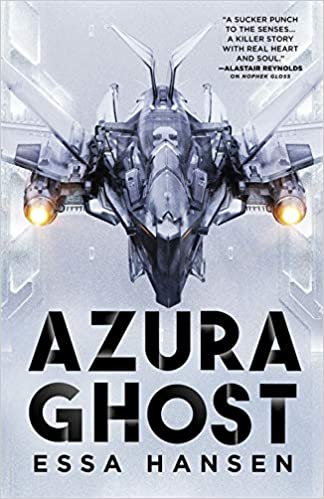 Azura Ghost (The Graven #2) by Essa Hansen
One man and his sentient starship are all that stand between the multiverse and its total destruction.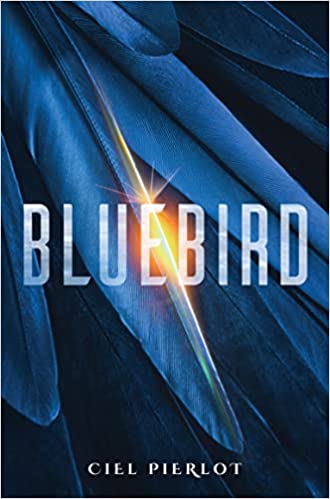 Bluebird by Ciel Pierlot
Lesbian gunslinger fights spies in space!
The Thousand Eyes (The Serpent Gates #2) by A.K. Larkwood
What if you knew how and when you will die?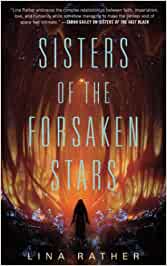 Sisters of the Forsaken Stars (Our Lady of Endless Worlds #2) by Lina Rather
The sisters of the Order of Saint Rita navigate the far reaches of space and challenges of faith.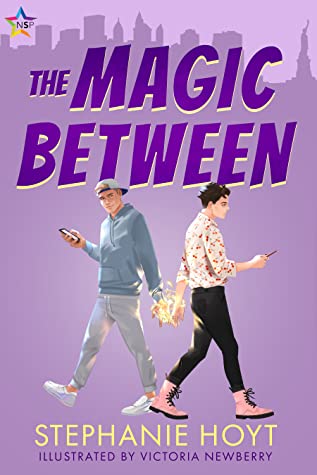 The Magic Between by Stephanie Hoyt
In a world where everyone has magic coursing through them, legend says magic itself craves a mate. Legend says those with opposite magics have the greatest chance of forming the unbreakable Bond it desires.
Legend never said anything about what to do when sparks fly between two people opposite in more ways than just magic.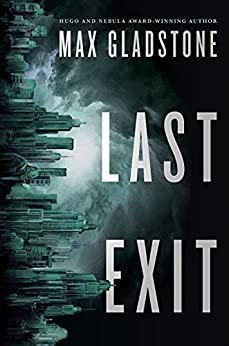 Last Exit by Max Gladstone
A hitchhiker wizard gathers her estranged friends to defend the world from her long lost lover—and the monsters that return with her.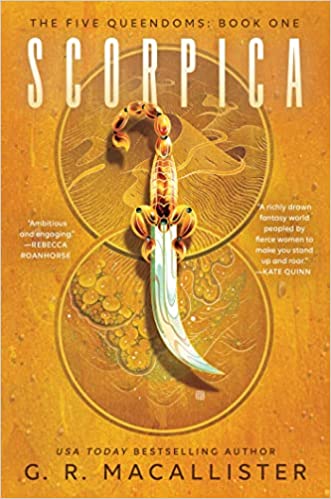 Scorpica (The Five Queendoms #1) by G.R. Macallister
A centuries-long peace is shattered in a matriarchal society when a decade passes without a single girl being born.
Dead Collections by Isaac Fellman
When archivist Sol meets Elsie, the larger than life widow of a moderately famous television writer who's come to donate her wife's papers, there's an instant spark. But Sol has a secret: he suffers from an illness called vampirism, and hides from the sun by living in his basement office.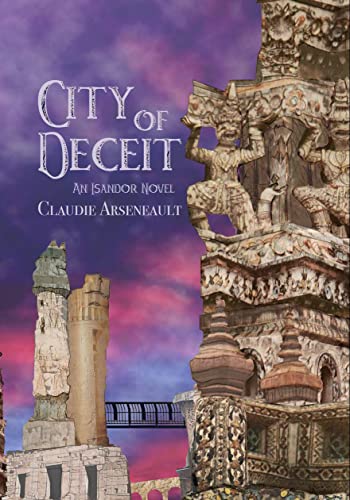 City of Deceit (Isandor #3) by Claudie Arseneault
A multi-layered political fantasy led by an all QUILTBAG cast.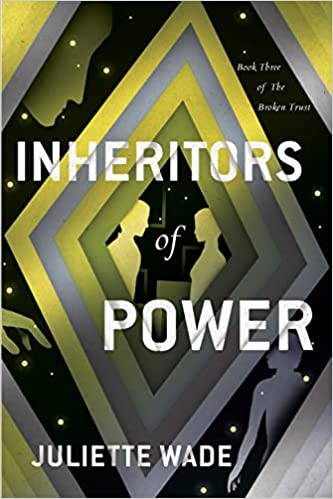 Inheritors of Power (The Broken Trust #3) by Juliette Wade
A deadly battle for power where brother is pitted against brother.
March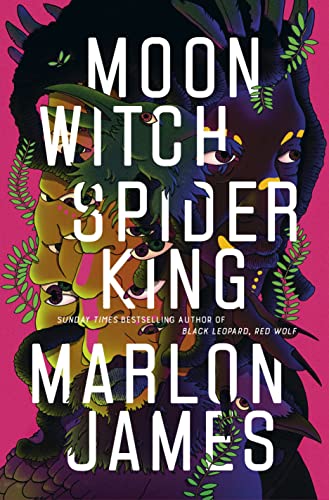 Moon Witch, Spider King (Dark Star #2) by Marlon James
Draws on a rich tradition of African mythology, fantasy and history to imagine a mythic world, a lost child, a 177-year-old witch, a deadly regal chancellor, and a mystery with many answers…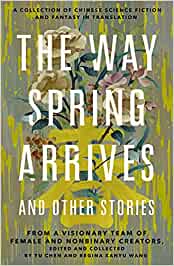 The Way Spring Arrives and Other Stories
A short story collection written, edited, and translated by a female and non-binary team.
In The Way Spring Arrives and Other Stories, you can dine at a restaurant at the end of the universe, cultivate to immortality in the high mountains, watch roses perform Shakespeare, or arrive at the island of the gods on the backs of giant fish to ensure that the world can bloom.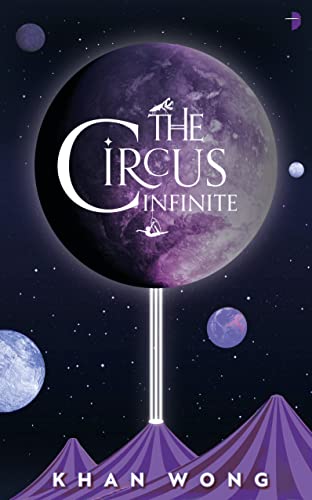 The Circus Infinite by Khan Wong
A circus takes down a crime-boss on the galaxy's infamous pleasure moon.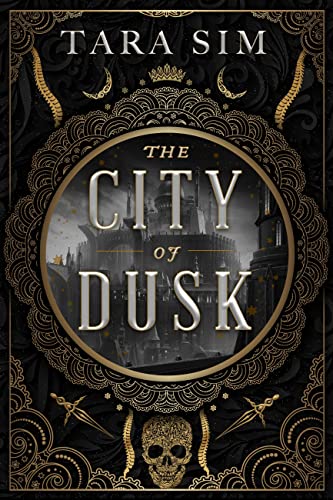 The City of Dusk (The Dark Gods #1) by Tara Sim
fantasy
bi MC
sapphic
ace
FF
MM
The Four Realms-Life, Death, Light, and Darkness-all converge on the city of dusk. For each realm there is a god, and for each god there is an heir.
But the gods have withdrawn their favor from the once vibrant and thriving city. And without it, all the realms are dying.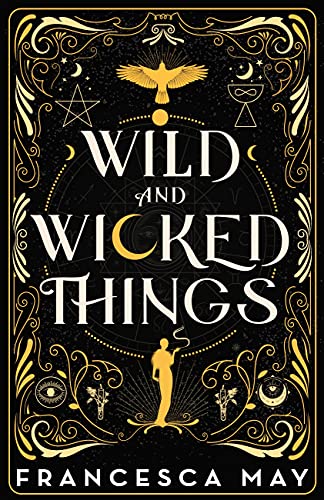 Wild and Wicked Things by Francesca May
Hist. Fantasy
sapphic
lesbian MC
In the aftermath of the First World War, a young woman gets swept into a glittering world filled with illicit magic, romance, blood debts and murder.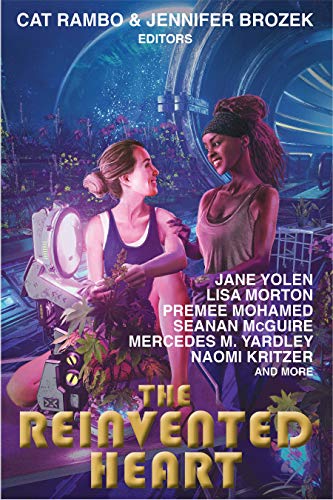 The Reinvented Heart, edited by Cat Rambo, Jennifer Brozek
scifi
genderfluid
non-binary
What happens when emotions like love and friendship span vast distances — in space, in time, and in the heart? The Reinvented Heart presents stories that complicate sex and gender by showing how shifting technology may affect social attitudes and practices, stories that include relationships with communities and social groups, stories that reinvent traditional romance tropes.
April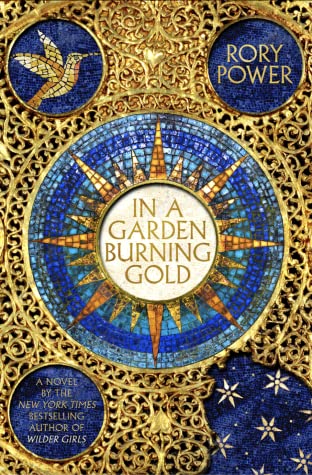 In a Garden Burning Gold by Rory Power
Twins imbued with incredible magic and near-immortality will do anything to keep their family safe—even if it tears the siblings apart.
Hungry Daughters of Starving Mothers and Other Stories by Alyssa Wong
The collection includes 6 award-nominated/winning short pieces, two flash fictions published only digitally to date, and five entirely new short stories.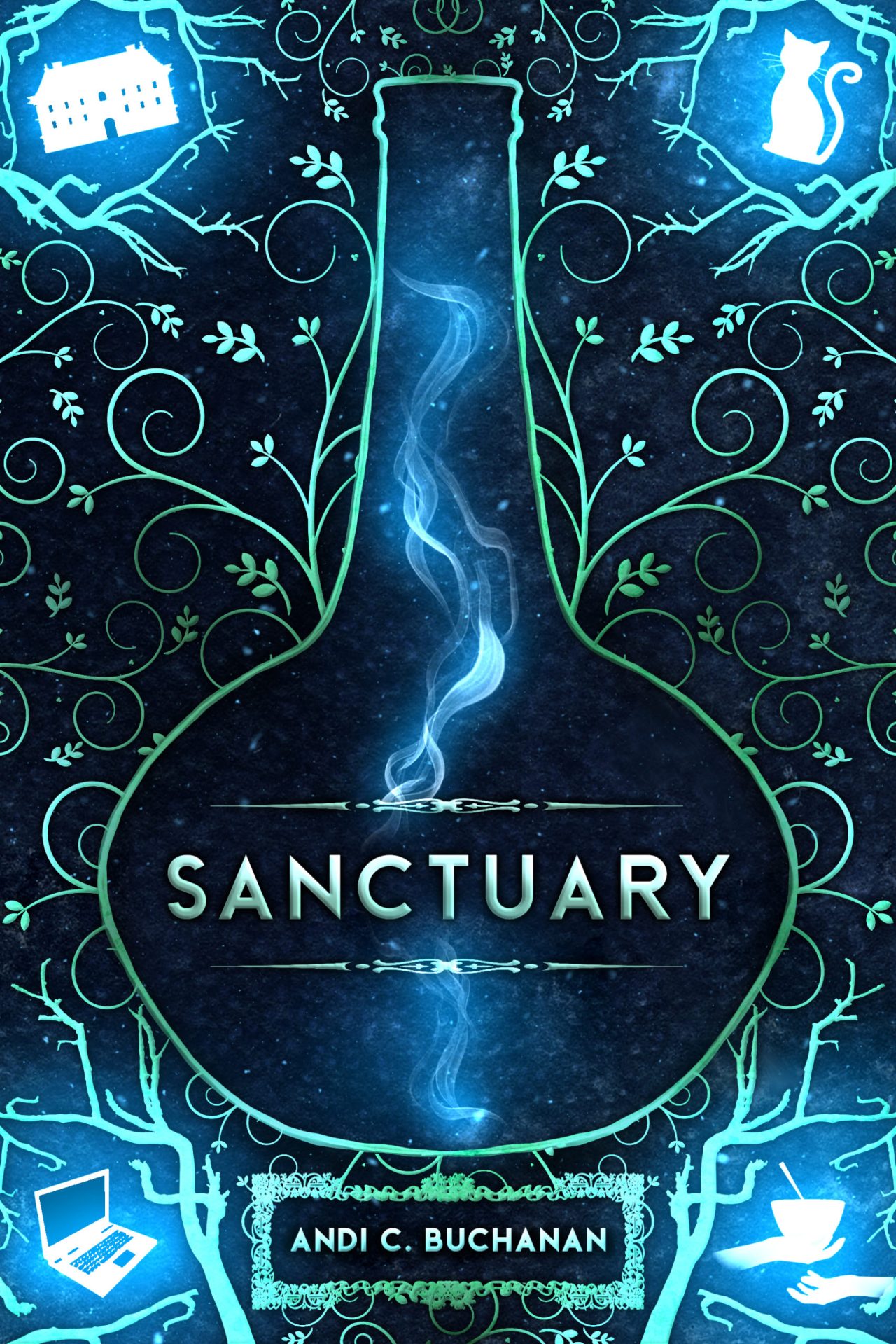 Sanctuary by Andi C. Buchanan
Morgan's home is a sanctuary for ghosts.
The once-grand, now dilapidated old house they live in has become a refuge for their found family. In a world that wasn't built for their queer, neurodivergent selves, they've made it into a place they belong.
When a collection of ghosts trapped in old bottles are delivered to their door, something from the past is unleashed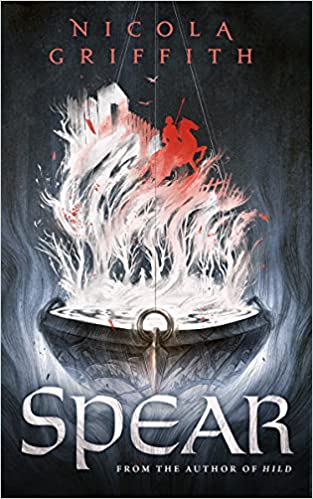 Spear by Nicola Griffith
The girl knows she has a destiny before she even knows her name. She grows up in the wild, in a cave with her mother, but visions of a faraway lake come to her on the spring breeze, and when she hears a traveler speak of Artos, king of Caer Leon, she knows that her future lies at his court.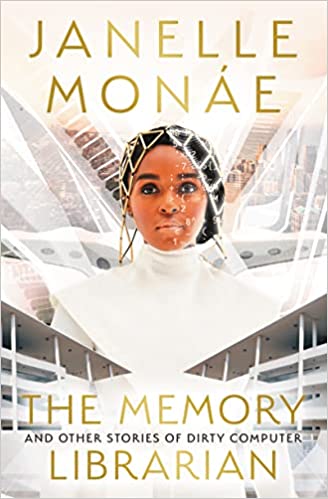 The Memory Librarian: And Other Stories of Dirty Computer by Janelle Monáe
Exploring how different threads of liberation—queerness, race, gender plurality, and love—become tangled with future possibilities of memory and time in such a totalitarian landscape…and what the costs might be when trying to unravel and weave them into freedoms.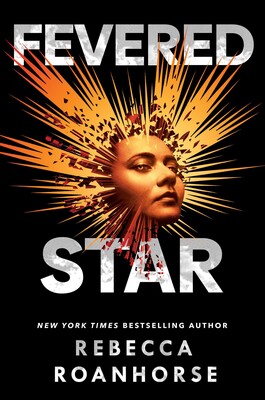 Fevered Star (Between Earth and Sky #2) by Rebecca Roanhorse
In the holy city of Tova, the winter solstice is usually a time for celebration and renewal, but this year it coincides with a solar eclipse, a rare celestial event proscribed by the Sun Priest as an unbalancing of the world.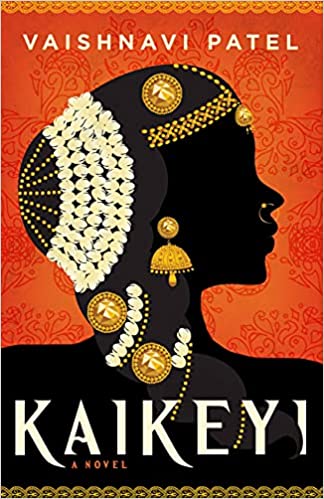 Kaikeyi by Vaishnavi Patel
A tale of fate, family, courage, and heartbreak—of an extraordinary woman determined to leave her mark in a world where gods and men dictate the shape of things to come.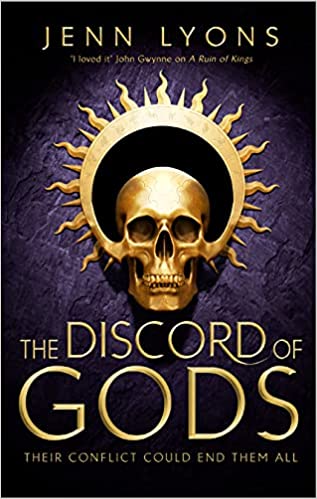 The Discord of Gods (A Chorus of Dragons #5) by Jenn Lyons
Gods, demons and dragons collide in one final epic battle in the unmissable conclusion to A Chorus of Dragons.
May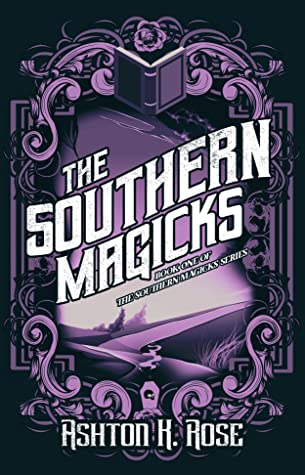 The Southern Magicks by Ashton K. Rose
How do you prove your innocence when you don't even remember whether you did it or not?
After a demon attack reveals Dexter's secret – that his Gran taught him magic – the twenty-three-year-old librarian is forced to work for the local magical law enforcement agency in order to prove his loyalty.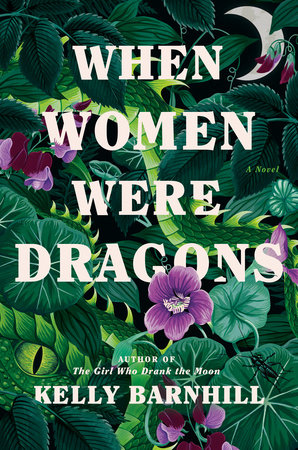 When Women Were Dragons by Kelly Barnhill
A feminist tale set in 1950s America where thousands of women have spontaneously transformed into dragons, exploding notions of a woman's place in the world and expanding minds about accepting others for who they really are.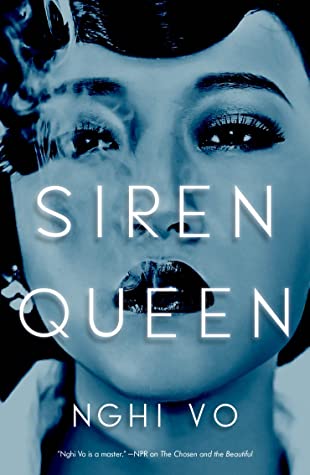 Siren Queen by Nghi Vo
An enthralling exploration of an outsider achieving stardom on her own terms, in a fantastical Hollywood where the monsters are real and the magic of the silver screen illuminates every page.
Misrule (Malice #2) by Heather Walter
Does true love break curses or begin them? The dark sorceress of "Sleeping Beauty" reclaims her story.
Someone in Time: Tales of Time-Crossed Romance
scifi
(gender)Queer
queer MC
Anthology of inclusive tales of people through time looking for one another and for ways for the world to be better.
Love brought together or torn apart by time travel.
The Hourglass Throne (The Tarot Sequence #3) by K.D. Edwards
An Atlantis-inspired urban fantasy series about the heir to a lost throne who must navigate a cutthroat society with a ragtag band of allies and found-family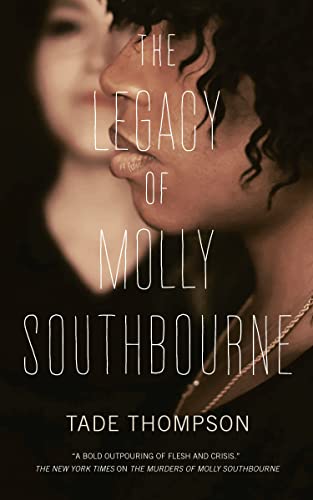 The Legacy of Molly Southbourne (Molly Southbourne #3) by Tade Thompson
Whenever Molly Southbourne bled, a murderer was born. Deadly copies, drawn to destroy their creator, bound by a legacy of death. With the original Molly Southbourne gone, her remnants drew together, seeking safety and a chance for peace. The last Molly and her sisters built a home together, and thought they could escape the murder that marked their past.
But secrets squirm in Molly Southbourne's blood…
The Origin of Storms (Lotus Kingdoms #3) by Elizabeth Bear
The Lotus Kingdoms are at war, with four claimants to the sorcerous throne of the Alchemical Emperor, fielding three armies between them. Alliances are made, and broken, many times over—but in the end, only one can sit on the throne.
Adrift in Starlight by Mindi Briar
A gender-neutral courtesan is hired to seduce an asexual museum archeologist, and both are accidentally caught up in an illegal adventure when one of the museum's alien artifacts comes to life.
June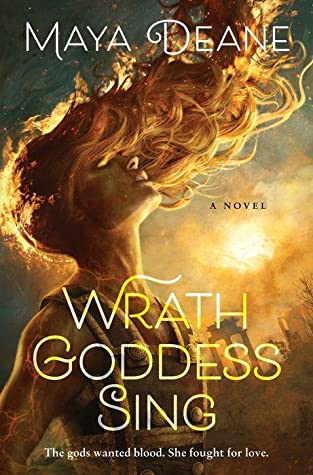 Wrath Godess Sing by Maya Deane
An #OwnVoices trans women's literary epic fantasy pitched as reimagining of the Iliad, wherein Athena recruits the young trans heroine Achilles to defeat the omnipotent Helen and her Olympian enablers before she drowns the world in human sacrifice.
Her Majesty's Royal Coven by Juno Dawson
Her Majesty's Royal Coven, established by Queen Elizabeth I as a covert government department based in Manchester. However, when the genocide of all witches is foreseen by the agency's oracles, consensus on how to tackle the prophecy threatens to tear apart a group of lifelong friends.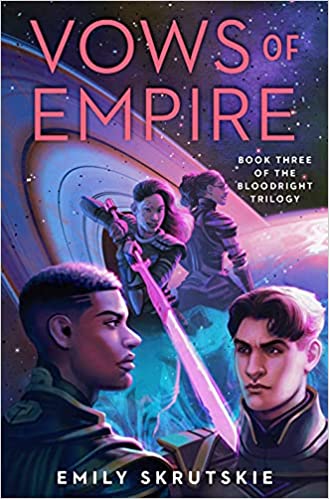 Vows of Empire (The Bloodright Trilogy #3) by Emily Skrutskie
Two young princes on opposite sides of a war must decide between loyalty and love.
The Grief of Stones (The Cemeteries of Amalo #2) by Katherine Addison
January Fifteenth by Rachel Swirsky
January Fifteenth—the day all Americans receive their annual Universal Basic Income payment.
The Godbreaker (The God-King Chronicles #3) by Mike Brooks
Two armies will clash – led by two fearsome generals. Rumour claims one is a demon, and the other is a god reborn…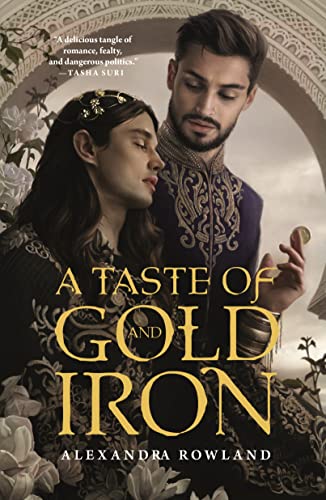 A Taste of Gold and Iron by Alexandra Rowland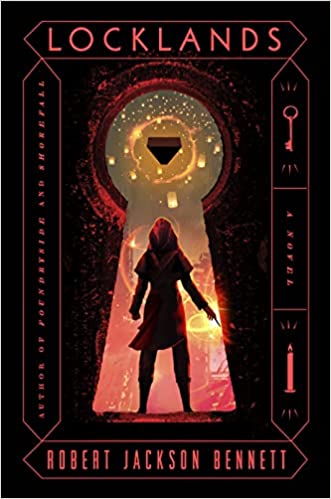 Locklands (Founders #3) by Robert Jackson Bennett
A god wages war—using all of humanity as its pawns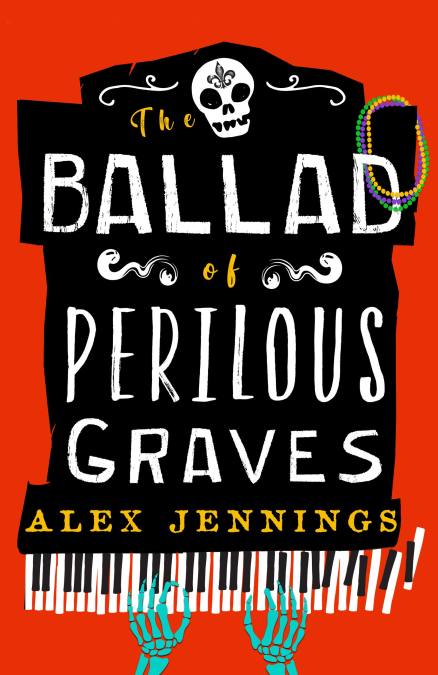 The Ballad of Perilous Graves by Alex Jennings
In a fantastical version of New Orleans where music is magic, a battle for the city's soul brews between two young mages, a vengeful wraith, and one powerful song.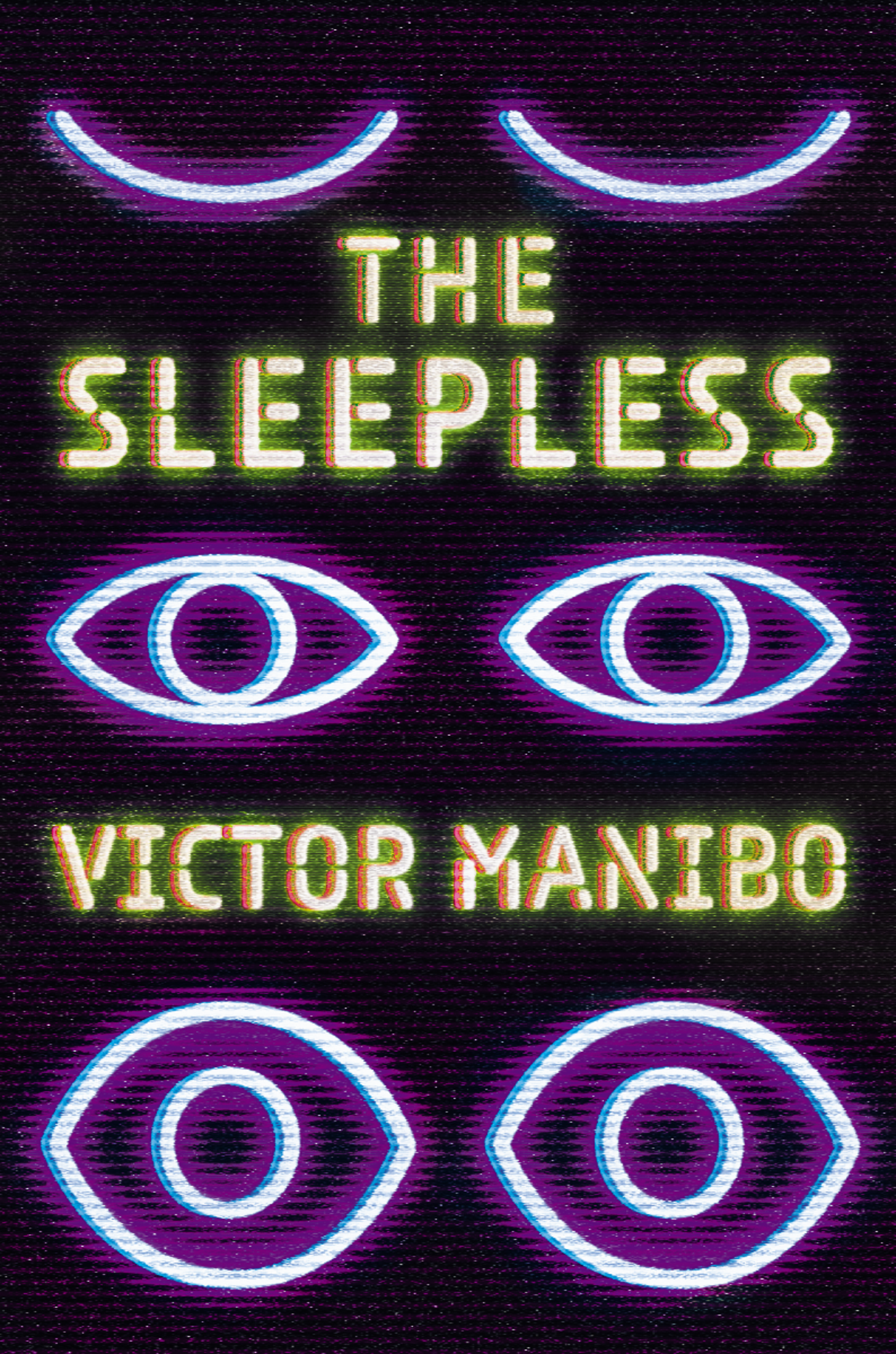 The Sleepless by Victor Manibo
In a near-future New York City where some people have lost the ability to sleep, a journalist realizes he's the last person who saw his boss alive before the man's mysterious death—and he realizes he has zero memory of what happened.
Odder Still by D.N. Bryn
A M/M fantasy novel with a biracial and class-crossing slow burn romance, murderous intrigue, and a Marvel's Venom-style parasite-human relationship in an underwater steampunk city
July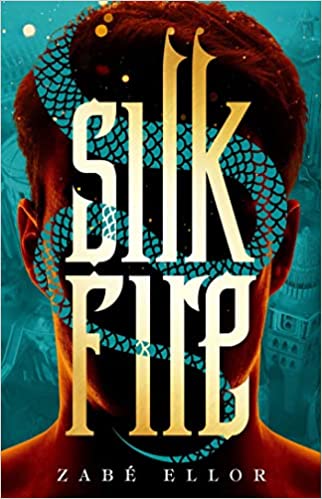 Silk Fire by Zabé Ellor
Set in a planet-sized matriarchal city where magic and technology freely bleed together, a male courtesan's quest for vengeance against his aristocrat father draws him into an ancient struggle between dragons, necromancers, and his home district's violent history.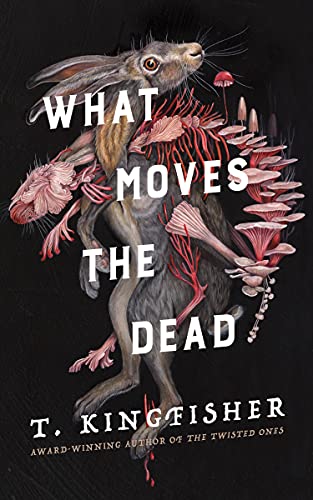 What Moves the Dead by T. Kingfisher
When Alex Easton, a retired soldier, receives word that their childhood friend Madeline Usher is dying, they race to the ancestral home of the Ushers in the remote countryside of Ruritania.
What they find there is a nightmare of fungal growths and possessed wildlife, surrounding a dark, pulsing lake.
(retelling of Edgar Allan Poe's classic "The Fall of the House of Usher.")
A Prayer for the Crown-Shy (Monk & Robot #2) by Becky Chambers
After touring the rural areas of Panga, Sibling Dex (a Tea Monk of some renown) and Mosscap (a robot sent on a quest to determine what humanity really needs) turn their attention to the villages and cities of the little moon they call home.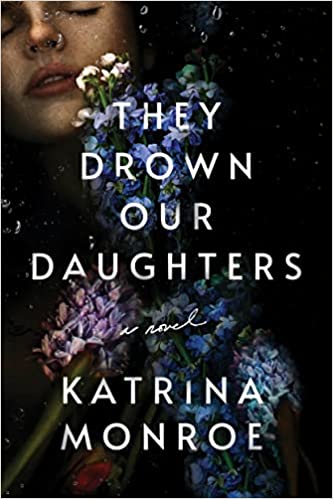 They Drown Our Daughters by Katrina Monroe
They say Cape Disappointment is haunted.
That if you can hear the call of the water
It's already too late…
When Meredith Strand returns to her childhood home on the eve of her divorce, young daughter in tow, the Cape seems more haunted by regret than any malevolent force.
August Kitko and the Mechas from Space by Alex White
An alien race of enormous robotic AI have destroyed most of humanity's outposts. But, on the eve of the Earth's destruction, a musician makes one last desperate attempt to reach out and convinces one of humanity's enemies to switch sides. Now, earth just might have a chance to survive…
August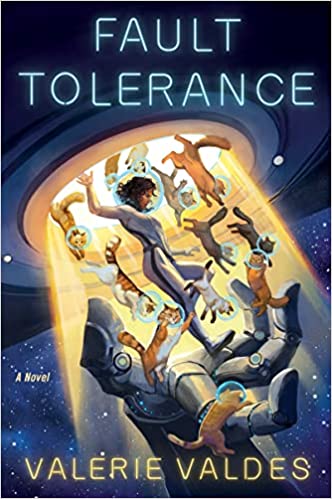 Fault Tolerance (Captain Eva Innocente #3) by Valerie Valdes
Nothing wrecks Captain Eva Innocente's vacation plans quite like an anonymous threat to vaporize billions of people. Hundreds of monoliths have suddenly materialized in space, broadcasting the same looped message: surrender or be exterminated. Is the universe being epically spammed?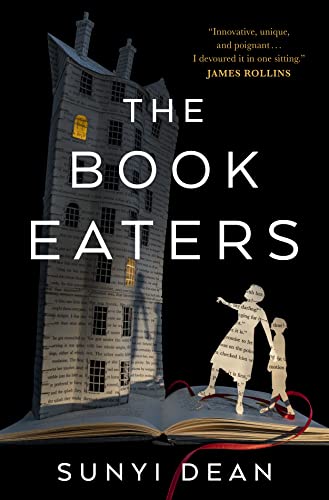 The Book Eaters by Sunyi Dean
Out on the Yorkshire Moors lives a secret line of people for whom books are food, and who retain all of a book's content after eating it.
Devon is part of The Family, an old and reclusive clan of book eaters, raised on a carefully curated diet of fairytales and cautionary stories.
But real life doesn't always come with happy endings, as Devon learns when her son is born with a rare and darker kind of hunger—not for books, but for human minds.
The Bruising of Qilwa by Naseem Jamnia
High Times in the Low Parliament by Kelly Robson
A lighthearted romp through an 18th-century London.
"A lesbian stoner buddy comedy with fairies—about Brexit"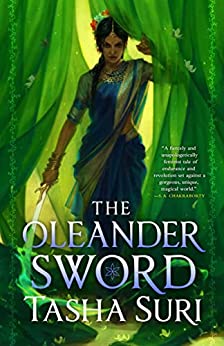 The Oleander Sword (Burning Kingdoms #2) by Tasha Suri
Newly-crowned empress Malini and powerful priestess Priya grappling with their choice to remake an empire—and realizing that their love might not withstand the fight.
The Last Hero (The First Sister #3) by Linden Lewis
Dance with the Devil (Mercenary Librarians #3) by Kit Rocha
Orphan Black meets the post-apocalyptic Avengers.
Furious Heaven (The Sun Chronicles #2) by Kate Elliot
Non-stop action, space battles and intrigue abound in the second in a galactic-scale, gender-swapped space opera inspired by the life of Alexander the Great.
September
Nona the Ninth (The Locked Tomb #3) by Tamsyn Muir
Untitled (The Councillor #2) by E.J. Beaton
A scholar's quest to choose the next ruler of her nation amidst lies, conspiracy, and assassination.
The Genesis of Misery (Nullvoid Chronicles #1) by Neon Yang
The Unbalancing (Birdverse) by R.B. Lemberg
A group of queer and nonbinary magic keepers across an archipelago must come together to save their islands from an environmental catastrophe.
October
Into the Riverlands (The Singing Hills Cycle #3) by Nghi Vo
Wandering cleric Chih of the Singing Hills travels to the riverlands to record tales of the notorious near-immortal martial artists who haunt the region. On the road to Betony Docks, they fall in with a pair of young women far from home, and an older couple who are more than they seem. As Chih runs headlong into an ancient feud, they find themselves far more entangled in the history of the riverlands than they ever expected to be.
The Surviving Sky by Kritika H. Rao
An exploding jungle-planet, a world of cataclysmic storms called earthrages. No life can survive on land.
A floating city, made of plants, held together by magic and tech. But the city is crashing to the earthrage below. Survival is at stake.
Deadbeat Druid (Adam Binder #3) by David R Slayton
Adam Binder has the Sight. It's a power that runs in his bloodline: the ability to see beyond this world and into another, a realm of magic populated by elves, gnomes, and spirits of every kind.
November
Ocean's Echo by Everina Maxwell
When Tennal—a rich socialite, inveterate flirt, and walking disaster—is caught using his telepathic powers for illegal activities, the military decides to bind his mind to someone with coercive powers strong enough to control him.
(Set in the same universe as Winter's Orbit.)
A Restless Truth (The Last Binding #2) by Freya Marske
(Hist.) Fantasy
sapphic mc
Magic! Murder! Shipboard romance!
Even Though I Knew the End by C.L. Polk
An exiled augur who sold her soul to save her brother's life is offered one last job before eternity in hell. When she turns it down, her client sweetens the pot by offering up the one payment she can't resist—the chance to have a future where she grows old with the woman she loves.
The Ivory Tomb (Rooks and Ruin #3) by Melissa Caruso
No release date yet
A Necessary Chaos by Brent Lambert
In a world of magical empires and the anarchists that would tear them down, two mages are each assigned to spy on the other by opposing sides. But when they both catch feelings, what happens when they're commanded to kill their target?
Untitled NeoG #3 by K.B. Wagers
Feed Them Silence by Lee Mandelo
Dr. Sean Kell-Luden uses a neurological interface to translate a subject-wolf's perception for human consumption, but as her relationship with the subject becomes complicated, she puts her research and her marriage at risk.
Loosing Gravity by Kameron Hurley
Killing Eve Meets Die Hard (in space!)
The Sun and the Void by Gabriela Romero Lacruz
When Reina arrives at Aguila Manor, her heart stolen from her chest, she's on the verge of death—until her estranged grandmother, a dark sorceress in the Don's employ, intervenes. Indebted to a woman she never knew—and smitten with the upper-caste daughter of the house, Celeste—Reina will do to earn – and keep – the family's favor. Even the bidding of the ancient god who speaks to her from the Manor's foundations.
Unwieldy Creatures by Addie Tsai
A queer gender reversal retelling of Mary Shelley's Frankenstein.
New Life in Autumn (Autumn #2) by Michael G. Williams
A far-future PI navigating underworld cults, organized crime, the remains of his old life, and the promise of a new one.
The Water Outlaws by S.L. Huang
A queer epic fantasy full of bandits, heroes, and revolution inspired by the Chinese classic Water Margin.
Some Desperate Glory by Emily Tesh
Kyr lives in the bowels of Gaea Station alongside the last scraps of humanity, training for the day she can avenge the destruction of planet Earth at the hands of the all-powerful, reality-shifting weapon known as the Wisdom. She trusts and even loves Command, but when they assign the wrong missions – her beloved brother Magnus to a useless suicide and her to bear sons until she dies trying – she knows she has to take humanity's revenge into her own hands.
Threads of Power #1 by V.E. Schwab