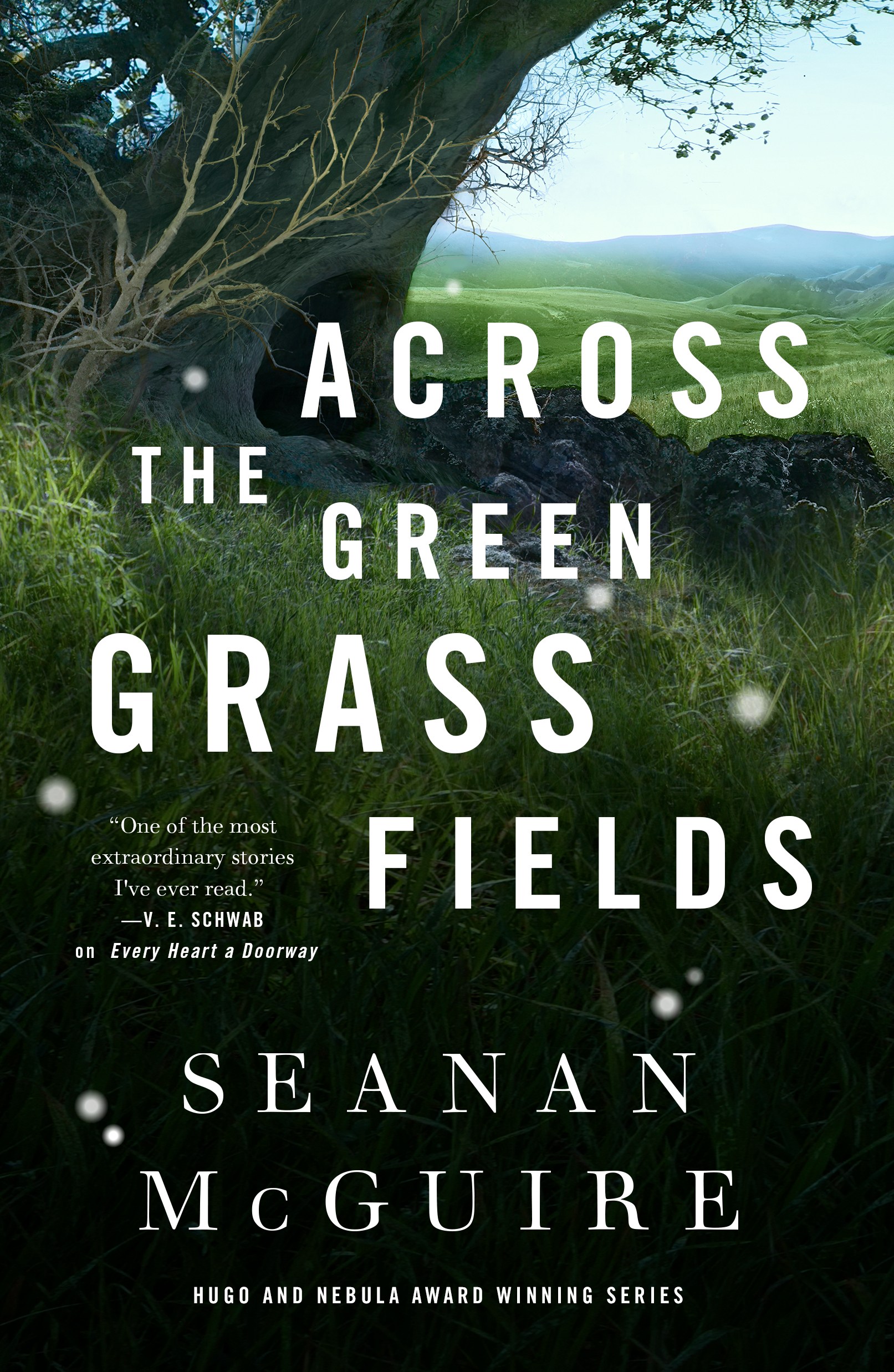 I received this book for free from the publisher.
This did not affect my opinion or the content of this review.
Summary
Regan loves, and is loved, though her school-friend situation has become complicated, of late.
When she suddenly finds herself thrust through a doorway that asks her to "Be Sure" before swallowing her whole, Regan must learn to live in a world filled with centaurs, kelpies, and other magical equines―a world that expects its human visitors to step up and be heroes.
But after embracing her time with the herd, Regan discovers that not all forms of heroism are equal, and not all quests are as they seem…
My thoughts
A new Wayward Children book by Seanan McGuire is always a highlight of the year for me. I'm still so very much in love with the concept of this series: of being unhappy in the real world but finding your door to a place where you can truly be yourself.
That being said, the odd-numbered books were always my favorites. While I enjoy the standalone stories, the even-numbered books, the ones taking you to different lands through doors that were found, a lot too, the stories set at the school / featuring more than one character always worked better for me. So I wasn't really expecting Across the Green Grass Fields to become my new favorite of the series (I'm not sure anything can ever top Come Tumbling Down tbh) but I was still a little disappointed.
Don't get me wrong, Across the Green Grass Fields is a great book that I enjoyed a lot! It just wasn't quite for me. This series almost always featuring minority / queer main characters, the sixth book is no exception: Regan is intersex. As this is a series of finding doors to another world because the real world didn't treat you well, it comes as expected, Regan experiences intersex-phobia from people she trusts. Mild spoiler: I was really glad that it wasn't the parents and that they instead informed and helped Regan in every way possible, just being kind, awesome and full of love, so much though, that it almost made me question if Regan really needs her door.
Something that hits me just as hard though: shitty friends! This novella comes at you with a good dose of sadness real fast, which is as should be expected and yet I'm never prepared for it.
As to why I didn't enjoy Across the Green Grass Fields as much: It's just Regan's world behind that door that wasn't for me. I am not and never have been even remotely interested in / fascinated by horses while Regan is very much so, and so her world is built upon that love for horses, hence me not enjoying it as much. It still featured a set of very precious characters and a lovely story, but overall it just didn't quite get to me as previous ones did.
I'm sad to say that Across the Green Grass Fields is my least favorite (yet still liked!) book in the series so far. While I loved the characters, and the message this particular story comes with, it just wasn't a world for me.