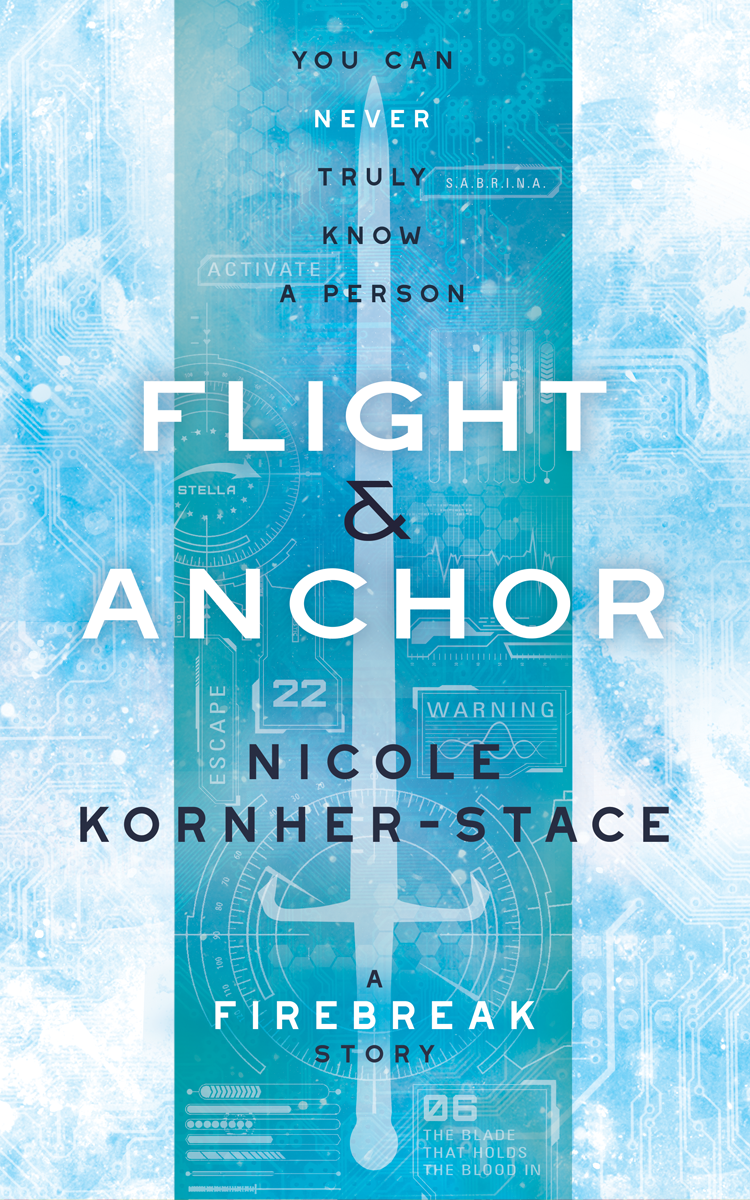 I received this book for free from the publisher.
This did not affect my opinion or the content of this review.
Summary of Flight & Anchor
From the world of the breakout novel Firebreak, an exciting new adventure of corporate corruption, hazardous flight, and divided loyalties.
After a daring escape from a prison lab, two young, modified soldiers arrive in a freezing-cold city where they have no resources. With time running out, a sinister handler pitting the operatives against each other will be the biggest threat to their mutual survival.
My thoughts
Firebreak, the book that first introduced us to soldiers 06 & 22 (the MCs of this story), means the world to me. I read very many queer books, but it's always a whole different experience to truly find yourself in a story and Nicole Kornher-Stance always seem to manage that. And while I'm perfectly happy with Firebreak as a standalone, I can't even express my feelings to how very happy it makes me that this gift keeps on giving, and we're getting to read another story set in this world with Flight & Anchor, another adventure featuring characters who have become so precious to me.
So you see, I'm not entirely unbiased when it comes to reviewing Flight & Anchor.. Honestly, I already knew I would love it and would recommend it to others without ever reading the first page. That's just how it is once you've had this "holy shit, that's ME!" moment with a book/series.
I could honestly read hundreds of stories about 06 & 22 and never get tired of it. Their I-would-die-for-you platonic relationship (which, being M/F, is SO damn rare) is just chef's kiss. This is what I'm here for. More of this please and thank you.
Both of these characters on their own have carved their place in my heart too. The things they have to go through, the things that have been done to them, just PLEASE let me give them a hug!? Anything happening to them is an instant hit to my feels.
This is truly what makes this story such an emotional roller coaster if you have already read Firebreak (which I would recommend). You know where it will end, you just don't know how it will get there. Do you know how hard it is not to hope!? Like, just maybe this will turn out differently? Can they not just…?! That's what I call playing with emotions.
All of Nicole Kornher-Stace's books being set in a shared universe will add an additional fun aspect to this story. Spot the easter eggs! I'm not always the best at it, but Flight & Anchor had a moment where I might have screamed, I was that excited to see a certain connection to another book being made. Highly recommend just reading all of their books and then read them all again to see it all come together. This is the kind of stuff I live for.
Flight & Anchor is the story that managed to pull me out of a months long reading slump. What more can I say!?