The list of queer (adult) SFF gets longer and longer every year and I thought it was handy to have the full list in one place, not just for myself, but for others to find even more queer book releases as well.
Below you'll find a list of queer adult science fiction and fantasy titles, and if known to me, details on queer identities they include. (even if no details are given, there is always at least one main character who is queer. I'm adding books based on what authors themself identified as a queer book or assumed based on previous books in a series)
The list is in no way meant to be complete but it's all the queer titles I found matching my personal interests.
You can also find my list of 2020's releases here.
Note: Release dates are always subject to change and I can't guarantee that this list is always accurate, but I'll always be looking out for newly announced release dates, especially for those books that have no date yet as of me adding them to the list. All covers link to a book page with a full summary (blurbs are from authors or their publishers, not written by me).
(this list is a work in progress as of now and constantly updated, so excuse the occasional chaos and missing data)
January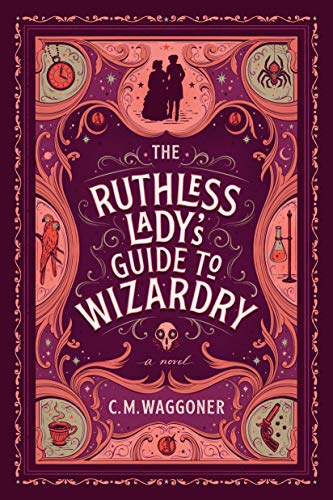 The Ruthless Lady's Guide to Wizardry by C.M. Waggoner
historical fantasy
sapphic
ff
A down-and-out fire witch and a young gentlewoman join forces against a deadly conspiracy.
Dealbreaker (The Bounceback #2) by L.X. Beckett
About the Bounceback Generation, the first to be raised free of the troubles of the late twenty-first century.
February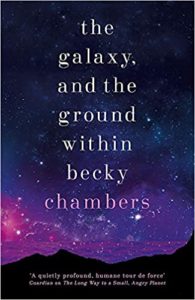 The Galaxy, and the Ground Within (Wayfarers #4) Becky Chambers
space opera
queernorm world
When a freak technological failure halts traffic to and from the planet Gora, three strangers are thrown together unexpectedly, with seemingly nothing to do but wait.
March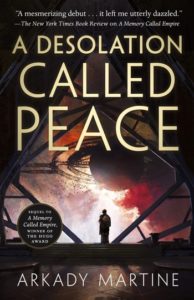 A Desolation Called Peace (Teixcalaan #2) by Arkady Martine
An alien armada lurks on the edges of Teixcalaanli space. No one can communicate with it, no one can destroy it, and Fleet Captain Nine Hibiscus is running out of options.
April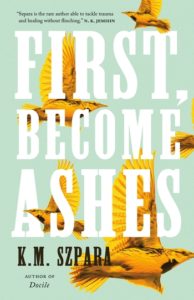 First, Become Ashes by K.M. Szpara
The Fellowship raised Lark to kill monsters. But were those monsters ever real? (
NOTE
: contains explicit sadomasochism and sexual content, including rape)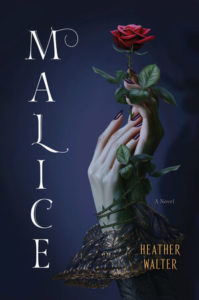 Malice by Heather Walter
A princess isn't supposed to fall for an evil sorceress. But in this darkly magical retelling of "Sleeping Beauty," true love is more than a simple fairy tale.
May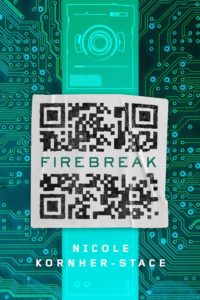 Firebreak by  Nicole Kornher-Stace
One young woman faces down an all-powerful corporation.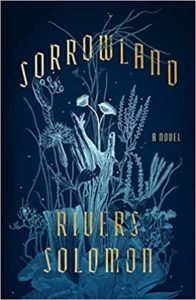 Sorrowland by Rivers Solomon
Vern—seven months pregnant and desperate to escape the strict religious compound where she was raised—flees for the shelter of the woods.
We are Satellites by Sarah Pinsker
scifi / literary fiction
ff
About one (queer) family and the technology that divides them.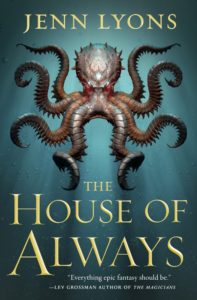 The House of Always (A Chorus of Dragons #4) by Jenn Lyons
What if you were imprisoned for all eternity?
The Lights of Prague by Nicole Jarvis
(historical) fantasy
bi MC (m/f relationship)
In the quiet streets of Prague all manner of otherworldly creatures lurk in the shadows. Unbeknownst to its citizens, their only hope against the tide of predators are the dauntless lamplighters – secret elite of monster hunters.
June
The Chosen and the Beautiful by Nghi Vo
(historical) fantasy
sapphic MC
A reimagining of The Great Gatsby told through the eyes of a queer, Asian-American Jordan Baker.
The All-Consuming World by Cassandra Khaw
Queer women of color pulling a heist off against the AI gods that run the galaxy.
July
August
The Quicksilver Court (The Gate of Secrets #2) by Melissa Caruso
September
The Furious Heaven (The Sun Chronicles #2) by Kate Elliot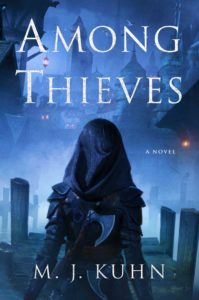 Among Thieves by M.J. Kuhn
A team of queer criminals who are the best at what they do come together to pull off an impossible job and against all odds start to care about each other, all while scheming to betray each other.
The Bone Shard Emperor (The Drowning Empire #2) by Andrea Stewart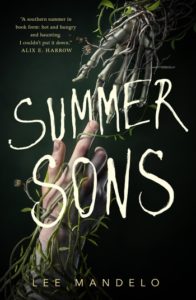 Summer Suns by Lee Mandelo
A sweltering, queer Southern Gothic that crosses Appalachian street racing with academic intrigue, all haunted by hungry ghost.
October
Azura Ghost (The Graven #2) by Essa Hansen
November
A Marvellous Light (The Last Binding #1) by Freya Marske
(historical) fantasy
gay MC
mm
Queer Jonathan Strange & Mr Norrell, but make it sexy.
No release date yet
Alecto the Ninth (Locked Tomb #3) by Tamsyn Muir
space opera
fantasy
lesbian MC
Lesbian necromancers in space! This is the conclusion to the series.