This post is part of my
diverse reads feature
, where I list all the diverse books I've read in a given month.
I can't say that my reading has been back to normal, but at least it's been going better than it did in September. As always, there have been a few great diverse, mostly queer reads, with one of my highlights once again being Seanan McGuire's books. I just love how she includes queer characters in super casual ways without making a big deal out of it.
October has been mostly fantasy reads which hasn't happened to me in quite some time but November marks scifi month, so all we back to normal quite soon, I'm guessing. And every now and then I just need to dive into a (urban) fantasy series.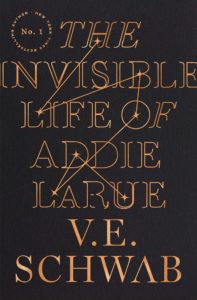 The Invisible Life of Addie LaRue by V.E. Schwab
Exactly no one should be surprised that Addie made my list in October. Any Schwab book is a highly anticipated one and I'm happy to say that while this book is very unlike any other Schwab book so far, it just as good if not better than her previous releases. Addie is a new favorite and the characters quickly found a place in my heart, and not just because both the main characters were queer.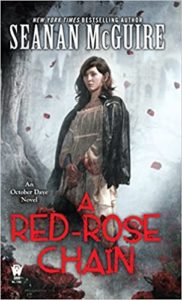 October Day #9 + #10 by Seanan McGuire
This series just keeps on giving, blowing my mind with its twists and how much planning McGuire must have done right from the very beginning. That she keep introducing more and more queer relationships and also has beloved characters coming out as trans only makes it that much better. This fae world is queer AF.
The Once and Future Witches by Alix E. Harrow
This witchy novel was a highly anticipated read, with me having quite high expectations as I loved Harrow's debut a lot. Being about three sisters, I very much hoped that at least one of them would be queer and was not disappointed.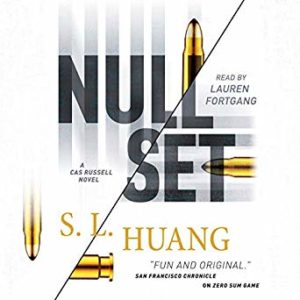 Null Set (Cas Russell #2) by S.L. Huang
We can't have a month with at least one reread and this time of year it's the Cas Russell books. Sadly I only managed to finish this one audiobook, but I picked up knitting again so maybe that will improve in November too. Cas Russell is the queer anti-hero with math super-powers we could need right now.
100% diverse, 100% queer, that's how I like my science fiction and fantasy books. I'm glad we have such a huge amount to chose from these days (although it is sometimes overwhelming LOL)
I hope you had a great reading month in October!?