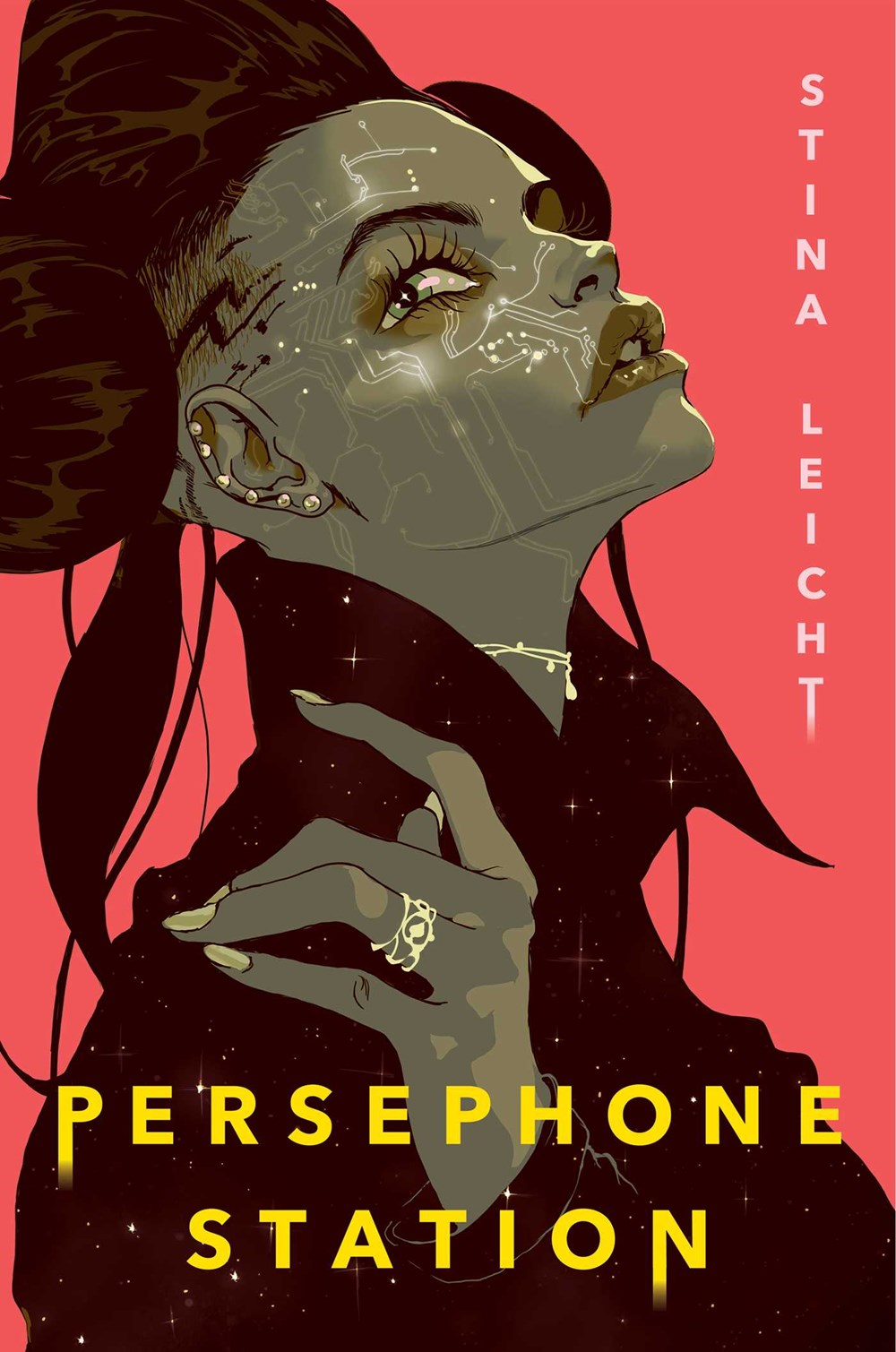 I received this book for free from the publisher.
This did not affect my opinion or the content of this review.
Summary
Persephone Station, a seemingly backwater planet that has largely been ignored by the United Republic of Worlds becomes the focus for the Serrao-Orlov Corporation as the planet has a few secrets the corporation tenaciously wants to exploit.
Rosie—owner of Monk's Bar, in the corporate town of West Brynner, caters to wannabe criminals and rich Earther tourists, of a sort, at the front bar. However, exactly two types of people drank at Monk's back bar: members of a rather exclusive criminal class and those who sought to employ them.
Angel—ex-marine and head of a semi-organized band of beneficent criminals, wayward assassins, and washed up mercenaries with a penchant for doing the honorable thing is asked to perform a job for Rosie. What this job reveals will effect Persephone and put Angel and her squad up against an army. Despite the odds, they are rearing for a fight with the Serrao-Orlov Corporation. For Angel, she knows that once honor is lost, there is no regaining it. That doesn't mean she can't damned well try.
My thoughts
Persephone Station is an amazing queer space opera that has many elements that make this a typical *me* book but while making my list of favorite reads of 2020, it's not quite there yet to being a favorite of mine overall. And I can't even tell you how sad that makes me.
Persephone Station has so much potential to be a perfect-for-me book, yet sadly falls into the same old trap of wanting to be inclusive while not getting it *quite* right.
I'll just get that part out of the way first: Persephone Station has an awesome cast of characters, all of them so very queer, and more than one of them being non-binary, including one of the main/pov characters. Additionally, that non-binary character, Rosie, is far from the typical white, skinny, boyish, or "woman light" trope of a non-binary character you might see from cis authors, and I really loved Rosie as a character. BUT! To me it felt very much like the author is stuck on the idea of non-binary being a/the third gender, one that is easily recognized through the look of a person. I loved that the book didn't just have that one token non-binary character but more minor characters as well. The amount of times I was put off when everyone in a group of people was identified by gender though just damped the enjoyment.
Speaking for myself (as a genderqueer person) I didn't find this particularly hurtful neither did I think the overall rep is bad, but its definitely lacking, far from ideal and did put me off.
The topic of gender aside, there was still lots to love for me in Persephone Station, starting with an amazing plot. I'm a sucker for stories where a ragtag group of anti-heroes takes on a corporation who's exploiting their home and its people and Persephone Station delivers an awesome one. Full of action, plotting, secrets and epic battles this is one hell of a read.
Speaking of anti-heroes: all these characters were so right up my alley, I pretty much loved them from page one. Kickass superqueeroes, the whole bunch of them! And the best part? Persephone Station includes both an alien and AI POV! Heck yeah, this is a Crini book!
When I say this is a *me* book, I really mean it because Persephone Station also comes with my favorite thing of all: found family. And this is some top-level stuff, because this group of characters didn't only just get together, nope, these are long established relationships, they know each other's quirks, they deeply care about each other, 100% drama-free, awesome relationships. You better not mess with THIS family.
Found family, kickass queer characters, an awesome alien race, AI POV, epic battles and more make Persephone an awesome space opera that almost became a new favorite… almost. Like, damn I wanted it to be a favorite SO BAD, and it feels very much like a favorite, because there is so much in there that I love. AND YET.
I'm still very much looking forward to more by Stina Leicht in the hopes that there'll be some improvement on the issue of gender because Stina Leicht sure knows how to tell a thrilling space adventure.