You know the type: strong (headed/willed), capable female characters who get shit done, but are kind of assholes about it, or are they? Men often like to call them "Mary Sue" and "unlikeable", I like to call them "bitch queens". It's no secret that while we have a massive amount of male characters of the same kind who are loved by everyone, the number of characters of other genders is still way too small and where they do appear, they get hated on by too many people. Misogyny is still going strong.
Funnily enough, for me personally, those "unlikeable" not-cis-male characters always turn out to be my absolute favorites and so it wasn't hard for me to come up with a whole list of queer science fiction and fantasy books featuring such characters. Some of these books feature unapologetic, in-your-face assholes, while others are really just characters with a strong personality. What they all have in common is that too many people can't handle seeing/reading about them.
Queer SFF books featuring "unlikeable" characters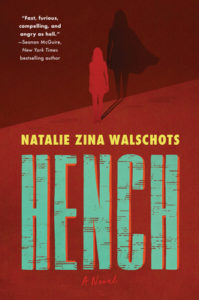 Hench by Natalie Zina Walschots
Anna does boring things for terrible people because even criminals need office help and she needs a job. Working for a monster lurking beneath the surface of the world isn't glamorous. But is it really worse than working for an oil conglomerate or an insurance company? In this economy?
As a temp, she's just a cog in the machine. But when she finally gets a promising assignment, everything goes very wrong, and an encounter with the so-called "hero" leaves her badly injured. And, to her horror, compared to the other bodies strewn about, she's the lucky one. So, of course, then she gets laid off.
With no money and no mobility, with only her anger and internet research acumen, she discovers her suffering at the hands of a hero is far from unique. When people start listening to the story that her data tells, she realizes she might not be as powerless as she thinks.
Because the key to everything is data: knowing how to collate it, how to manipulate it, and how to weaponize it. By tallying up the human cost these caped forces of nature wreak upon the world, she discovers that the line between good and evil is mostly marketing. And with social media and viral videos, she can control that appearance.
It's not too long before she's employed once more, this time by one of the worst villains on earth. As she becomes an increasingly valuable lieutenant, she might just save the world.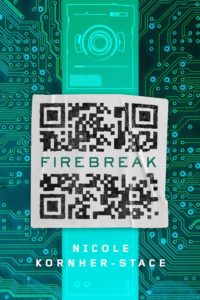 Firebreak by Nicole Kornher-Stace
Like everyone else she knows, Mallory is an orphan of the corporate war. As a child, she lost her parents, her home, and her entire building in an airstrike. As an adult, she lives in a cramped hotel room with eight other people, all of them working multiple jobs to try to afford water and make ends meet. And the job she's best at is streaming a popular VR war game. The best part of the game isn't killing enemy combatants, though—it's catching in-game glimpses of SpecOps operatives, celebrity supersoldiers grown and owned by Stellaxis, the corporation that runs the America she lives in.
Until a chance encounter with a SpecOps operative in the game leads Mal to a horrifying discovery: the real-life operatives weren't created by Stellaxis. They were kids, just like her, who lost everything in the war, and were stolen and augmented and tortured into becoming supersoldiers. The world worships them, but the world believes a lie.
The company controls every part of their lives, and defying them puts everything at risk—her water ration, her livelihood, her connectivity, her friends, her life—but she can't just sit on the knowledge. She has to do something—even if doing something will bring the wrath of the most powerful company in the world down upon her.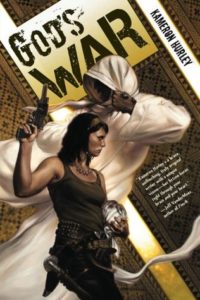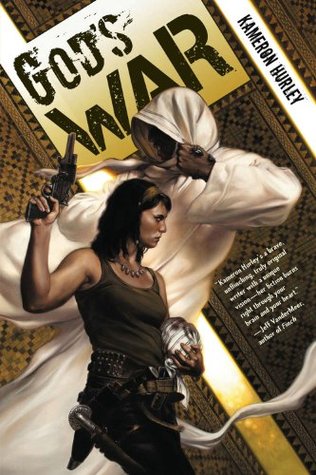 The Bel Dame Apocrypha series by Kameron Hurley
Cast out and imprisoned for breaking one rule too many, Nyx and her crew of mercenaries are all about the money. But when a dubious government deal with an alien emissary goes awry, her name is at the top of the list for a covert recovery.
While the centuries-long war rages on only one thing is certain: the world's best chance for peace rests in the hands of its most ruthless killers. . .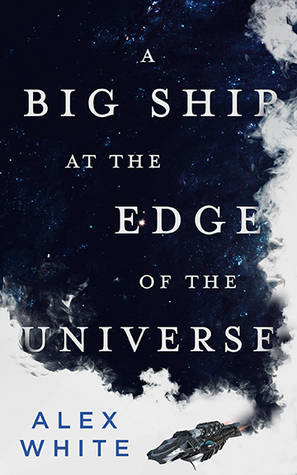 The Salvagers series by Alex White
Boots Elsworth was a famous treasure hunter in another life, but now she's washed up. She makes her meager living faking salvage legends and selling them to the highest bidder, but this time she might have stumbled on something real–the story of the Harrow, a famous warship, capable of untold destruction.
Nilah Brio is the top driver in the Pan Galactic Racing Federation and the darling of the racing world–until she witnesses the murder of a fellow racer. Framed for the murder and on the hunt to clear her name, Nilah only has one lead: the killer also hunts a woman named Boots.
On the wrong side of the law, the two women board a smuggler's ship that will take them on a quest for fame, for riches, and for justice.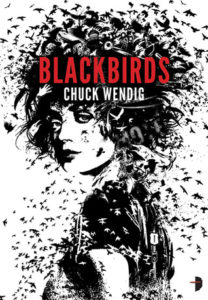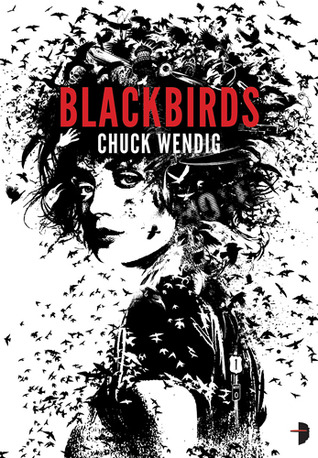 The Miriam Black series by Chuck Wendig
Miriam Black knows when you will die.
She's foreseen hundreds of car crashes, heart attacks, strokes, and suicides.
But when Miriam hitches a ride with Louis Darling and shakes his hand, she sees that in thirty days Louis will be murdered while he calls her name. Louis will die because he met her, and she will be the next victim.
No matter what she does she can't save Louis. But if she wants to stay alive, she'll have to try.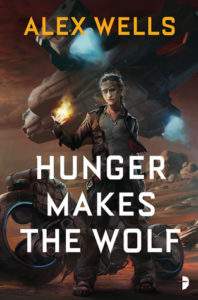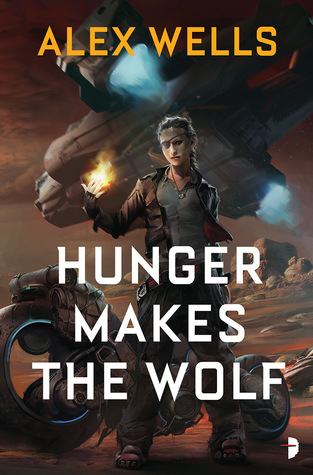 The Ghost Wolves series by Alex Wells
The strange planet known as Tanegawa's World is owned by TransRifts Inc, the company with the absolute monopoly on interstellar travel. Hob landed there ten years ago, a penniless orphan left behind by a rift ship. She was taken in by Nick Ravani and quickly became a member of his mercenary biker troop, the Ghost Wolves.
Ten years later, she discovers the body of Nick's brother out in the dunes. Worse, his daughter is missing, taken by shady beings called the Weathermen. But there are greater mysteries to be discovered – both about Hob and the strange planet she calls home.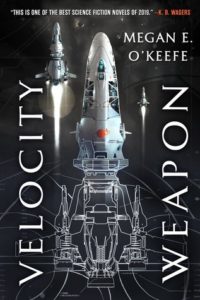 The Protectorate series by Megan E. O'Keefe
Sanda and Biran Greeve were siblings destined for greatness. A high-flying sergeant, Sanda has the skills to take down any enemy combatant. Biran is a savvy politician who aims to use his new political position to prevent conflict from escalating to total destruction.
However, on a routine maneuver, Sanda loses consciousness when her gunship is blown out of the sky. Instead of finding herself in friendly hands, she awakens 230 years later on a deserted enemy warship controlled by an AI who calls himself Bero. The war is lost. The star system is dead. Ada Prime and its rival Icarion have wiped each other from the universe.
Now, separated by time and space, Sanda and Biran must fight to put things right.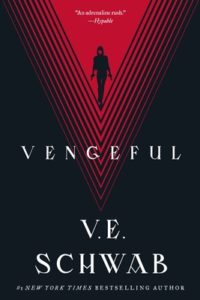 Vengeful by V.E. Schwab
Sydney once had Serena—beloved sister, betrayed enemy, powerful ally. But now she is alone, except for her thrice-dead dog, Dol, and then there's Victor, who thinks Sydney doesn't know about his most recent act of vengeance.
Victor himself is under the radar these days—being buried and re-animated can strike concern even if one has superhuman powers. But despite his own worries, his anger remains. And Eli Ever still has yet to pay for the evil he has done.
The Locked Tomb series by Tamsyn Muir
The Emperor needs necromancers.
The Ninth Necromancer needs a swordswoman.
Gideon has a sword, some dirty magazines, and no more time for undead bullshit.
Brought up by unfriendly, ossifying nuns, ancient retainers, and countless skeletons, Gideon is ready to abandon a life of servitude and an afterlife as a reanimated corpse. She packs up her sword, her shoes, and her dirty magazines, and prepares to launch her daring escape. But her childhood nemesis won't set her free without a service.
Harrowhark Nonagesimus, Reverend Daughter of the Ninth House and bone witch extraordinaire, has been summoned into action. The Emperor has invited the heirs to each of his loyal Houses to a deadly trial of wits and skill. If Harrowhark succeeds she will become an immortal, all-powerful servant of the Resurrection, but no necromancer can ascend without their cavalier. Without Gideon's sword, Harrow will fail, and the Ninth House will die.
Of course, some things are better left dead.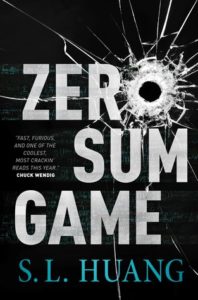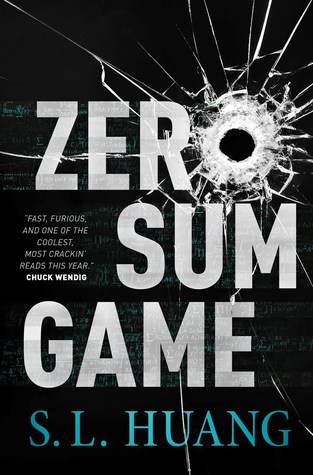 The Cas Russell series by S.L. Huang
Cas Russell is good at math. Scary good. The vector calculus blazing through her head lets her smash through armed men twice her size and dodge every bullet in a gunfight, and she'll take any job for the right price.
As far as Cas knows, she's the only person around with a superpower…until she discovers someone with a power even more dangerous than her own. Someone who can reach directly into people's minds and twist their brains into Moebius strips. Someone intent on becoming the world's puppet master.
Cas should run, like she usually does, but for once she's involved. There's only one problem…
She doesn't know which of her thoughts are her own anymore.
The All-Consuming World by Cassandra Khaw
A diverse team of broken, diminished former criminals get back together to solve the mystery of their last, disastrous mission and to rescue a missing and much-changed comrade… but they're not the only ones in pursuit of the secret at the heart of the planet Dimmuborgir. The highly-evolved AI of the universe have their own agenda and will do whatever it takes to keep humans from ever controlling the universe again. This band of dangerous women, half-clone and half-machine, must battle their own traumas and a universe of sapient ageships who want them dead, in order to settle their affairs once and for all.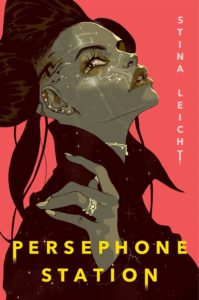 Persephone Station by Stina Leicht
Persephone Station, a seemingly backwater planet that has largely been ignored by the United Republic of Worlds becomes the focus for the Serrao-Orlov Corporation as the planet has a few secrets the corporation tenaciously wants to exploit.
Rosie—owner of Monk's Bar, in the corporate town of West Brynner—caters to wannabe criminals and rich Earther tourists, of a sort, at the front bar. However, exactly two types of people drank at Monk's back bar: members of a rather exclusive criminal class and those who sought to employ them.
Angel—ex-marine and head of a semi-organized band of beneficent criminals, wayward assassins, and washed up mercenaries with a penchant for doing the honorable thing—is asked to perform a job for Rosie. What this job reveals will affect Persephone and put Angel and her squad up against an army. Despite the odds, they are rearing for a fight with the Serrao-Orlov Corporation. For Angel, she knows that once honor is lost, there is no regaining it. That doesn't mean she can't damned well try.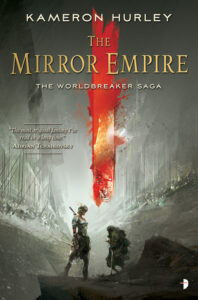 The Worldbreaker Saga by Kameron Hurley
On the eve of a recurring catastrophic event known to extinguish nations and reshape continents, a troubled orphan evades death and slavery to uncover her own bloody past… while a world goes to war with itself.
In the frozen kingdom of Saiduan, invaders from another realm are decimating whole cities, leaving behind nothing but ash and ruin.
As the dark star of the cataclysm rises, an illegitimate ruler is tasked with holding together a country fractured by civil war, a precocious young fighter is asked to betray his family and a half-Dhai general must choose between the eradication of her father's people or loyalty to her alien Empress.
Through tense alliances and devastating betrayal, the Dhai and their allies attempt to hold against a seemingly unstoppable force as enemy nations prepare for a coming together of worlds as old as the universe itself.
In the end, one world will rise – and many will perish.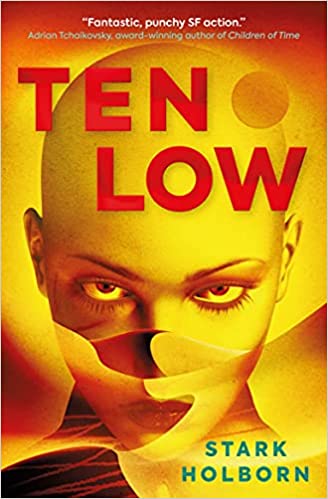 Ten Low by Stark Holborn
Ten Low is an ex-army medic, one of many convicts eking out a living at the universe's edge. She's desperate to escape her memories of the interstellar war, and the crimes she committed, but trouble seems to follow wherever she goes. One night, attempting to atone for her sins, she pulls a teenage girl – the sole survivor – from the wreck of a spaceship. But Gabriella Ortiz is no ordinary girl. The result of a military genetics programme, she is a decorated Army General, from the opposing side of the war to Ten. Worse, Ten realises the crash was an assassination attempt, and that someone wants the Ortiz dead…
The pair bury their hatreds and strike an uneasy deal to smuggle the General off-world. Their road won't be easy: they must cross the moon's lawless wastes, facing military hit squads, bandits and the one-eyed leader of an all-female road gang, in a frantic race to get the General to safety. But something else waits in the darkness at the universe's edge. Something that threatens to reveal Ten's worst nightmare: the truth of who she really is and what she is running from.
The Memory War series by Karen Osborne
Terminally ill salvage pilot Ash Jackson lost everything in the war with the alien Vai, but she'll be damned if she loses her future. Her plan: to buy, beg, or lie her way out of corporate indenture and find a cure.
When her crew salvages a genocidal weapon from a ravaged starship above a dead colony, Ash uncovers a conspiracy of corporate intrigue and betrayal that threatens to turn her into a living weapon.
Strong personalities, taking no shit, literally kicking ass, getting shit done, being strong willed, knowing what they want,…. while (cis) men in books can be downright abusive and *still* be loved, characters of other genders better not dare to be morally gray or even just have agency. I know I'm not alone in actually loving this kind of asshole character though, the disaster squad, the anti-heroes, so I hope this list will help some in finding and celebrating exactly these kind of characters and hoping we'll get plenty more of them.