I'm a HUGE fan of found family, a group of people just deeply caring about each other, (mostly) no romance, just very I'll-die-for-you close friendships. While found families will always be my number one favorite kind of relationship of all the possible ones, I also very much love sibling dynamics. One is very much related to the other of course, as I don't just mean siblings through blood, but adopted and even just found siblings as well. The difference being that it just focuses on two individuals instead of a larger group. There is just something about stories that involve the relationships of siblings, and not gonna lie, especially when it's complicated and messy.
So of course I had to make a siblings in queer SFF post to go along with my queer found family post for Pride month this year.
Queer SFF featuring siblings
(note: books listed are queer and have siblings in them, but not necessarily both/all siblings involved are queer, and most stories aren't *about* siblings)
The Tensorate series by Neon Yang
Mokoya and Akeha, the twin children of the Protector, were sold to the Grand Monastery as infants. While Mokoya developed her strange prophetic gift, Akeha was always the one who could see the strings that moved adults to action. While Mokoya received visions of what would be, Akeha realized what could be. What's more, they saw the sickness at the heart of their mother's Protectorate.
A rebellion is growing. The Machinists discover new levers to move the world every day, while the Tensors fight to put them down and preserve the power of the state. Unwilling to continue as a pawn in their mother's twisted schemes, Akeha leaves the Tensorate behind and falls in with the rebels. But every step Akeha takes towards the Machinists is a step away from Mokoya. Can Akeha find peace without shattering the bond they share with their twin?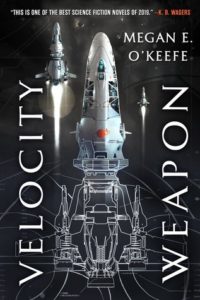 The Protectorate series by Megan E. O'Keefe
Sanda and Biran Greeve were siblings destined for greatness. A high-flying sergeant, Sanda has the skills to take down any enemy combatant. Biran is a savvy politician who aims to use his new political position to prevent conflict from escalating to total destruction.
However, on a routine maneuver, Sanda loses consciousness when her gunship is blown out of the sky. Instead of finding herself in friendly hands, she awakens 230 years later on a deserted enemy warship controlled by an AI who calls himself Bero. The war is lost. The star system is dead. Ada Prime and its rival Icarion have wiped each other from the universe.
Now, separated by time and space, Sanda and Biran must fight to put things right.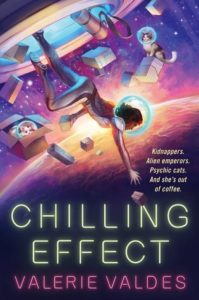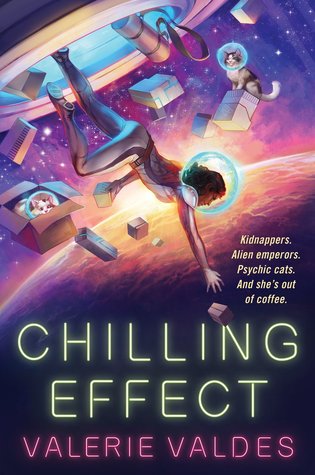 Chilling Effect by Valerie Valdes
Captain Eva Innocente and the crew of La Sirena Negra cruise the galaxy delivering small cargo for even smaller profits. When her sister Mari is kidnapped by The Fridge, a shadowy syndicate that holds people hostage in cryostasis, Eva must undergo a series of unpleasant, dangerous missions to pay the ransom.
But Eva may lose her mind before she can raise the money. The ship's hold is full of psychic cats, an amorous fish-faced emperor wants her dead after she rejects his advances, and her sweet engineer is giving her a pesky case of feelings. The worse things get, the more she lies, raising suspicions and testing her loyalty to her found family.
To free her sister, Eva will risk everything: her crew, her ship, and the life she's built on the ashes of her past misdeeds. But when the dominoes start to fall and she finds the real threat is greater than she imagined, she must decide whether to play it cool or burn it all down.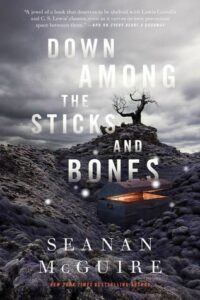 Down Among the Sticks and Bones by Seanan McGuire
Twin sisters Jack and Jill were seventeen when they found their way home and were packed off to Eleanor West's Home for Wayward Children.
This is the story of what happened first…
Jacqueline was her mother's perfect daughter—polite and quiet, always dressed as a princess. If her mother was sometimes a little strict, it's because crafting the perfect daughter takes discipline.
Jillian was her father's perfect daughter—adventurous, thrill-seeking, and a bit of a tom-boy. He really would have preferred a son, but you work with what you've got.
They were five when they learned that grown-ups can't be trusted.
They were twelve when they walked down the impossible staircase and discovered that the pretense of love can never be enough to prepare you a life filled with magic in a land filled with mad scientists and death and choices.
Nova Vita Protocol series by Kristyn Merbeth
Scorpia Kaiser has always stood in Corvus's shadow until the day her older brother abandons their family to participate in a profitless war. However, becoming the heir to her mother's smuggling operation is not an easy transition for the always rebellious, usually reckless, and occasionally drunk pilot of the Fortuna, an aging cargo ship and the only home Scorpia has ever known.
But when a deal turns deadly and Corvus returns from the war, Scorpia's plans to take over the family business are interrupted, and the Kaiser siblings are forced to make a choice: take responsibility for their family's involvement in a devastating massacre or lay low and hope it blows over.
Too bad Scorpia was never any good at staying out of a fight.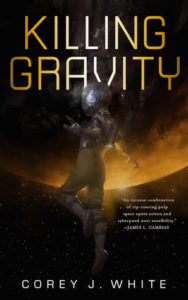 The Voidwitch Saga by Corey J. White
Mariam Xi can kill you with her mind. She escaped the MEPHISTO lab where she was raised as a psychic supersoldier, which left her with terrifying capabilities, a fierce sense of independence, a deficit of trust and an experimental pet named Seven. She's spent her life on the run, but the boogeymen from her past are catching up with her. An encounter with a bounty hunter has left her hanging helpless in a dying spaceship, dependent on the mercy of strangers.
Penned in on all sides, Mariam chases rumors to find the one who sold her out. To discover the truth and defeat her pursuers, she'll have to stare into the abyss and find the secrets of her past, her future, and her terrifying potential.
The Once and Future Witches by Alix E. Harrow
In 1893, there's no such thing as witches. There used to be, in the wild, dark days before the burnings began, but now witching is nothing but tidy charms and nursery rhymes. If the modern woman wants any measure of power, she must find it at the ballot box.
But when the Eastwood sisters–James Juniper, Agnes Amaranth, and Beatrice Belladonna–join the suffragists of New Salem, they begin to pursue the forgotten words and ways that might turn the women's movement into the witch's movement. Stalked by shadows and sickness, hunted by forces who will not suffer a witch to vote-and perhaps not even to live-the sisters will need to delve into the oldest magics, draw new alliances, and heal the bond between them if they want to survive.
There's no such thing as witches. But there will be.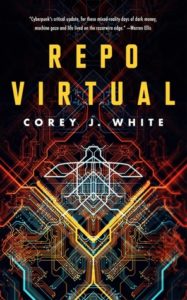 Repo Virtual by Corey J. White
The city of Neo Songdo is a Russian doll of realities — augmented and virtual spaces anchored in the weight of the real. The smart city is designed to be read by machine vision while people see only the augmented facade of the corporate ideal. At night the stars are obscured by an intergalactic virtual war being waged by millions of players, while on the streets below people are forced to beg, steal, and hustle to survive.
Enter Julius Dax, online repoman and real-life thief. He's been hired for a special job: stealing an unknown object from a reclusive tech billionaire. But when he finds out he's stolen the first sentient AI, his payday gets a lot more complicated.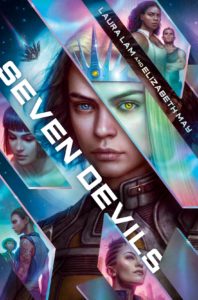 Seven Devils by Laura Lam, Elizabeth May
When Eris faked her death, she thought she had left her old life as the heir to the galaxy's most ruthless empire behind. But her recruitment by the Novantaen Resistance, an organization opposed to the empire's voracious expansion, throws her right back into the fray.
Eris has been assigned a new mission: to infiltrate a spaceship ferrying deadly cargo and return the intelligence gathered to the Resistance. But her partner for the mission, mechanic and hotshot pilot Cloelia, bears an old grudge against Eris, making an already difficult infiltration even more complicated.
When they find the ship, they discover more than they bargained for: three fugitives with firsthand knowledge of the corrupt empire's inner workings.
Together, these women possess the knowledge and capabilities to bring the empire to its knees. But the clock is ticking: the new heir to the empire plans to disrupt a peace summit with the only remaining alien empire, ensuring the empire's continued expansion. If they can find a way to stop him, they will save the galaxy. If they can't, millions may die.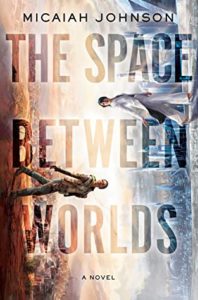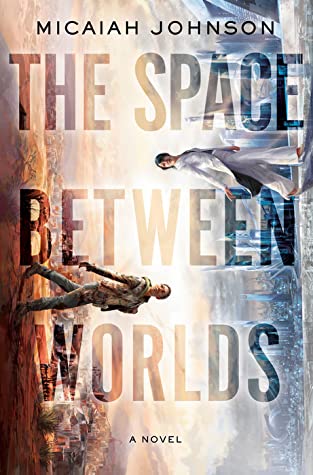 The Space Between Worlds by Micaia Johnson
Multiverse travel is finally possible, but there's just one catch: No one can visit a world where their counterpart is still alive. Enter Cara, whose parallel selves happen to be exceptionally good at dying—from disease, turf wars, or vendettas they couldn't outrun. Cara's life has been cut short on 372 worlds in total.
On this Earth, however, Cara has survived. Identified as an outlier and therefore a perfect candidate for multiverse travel, Cara is plucked from the dirt of the wastelands. Now she has a nice apartment on the lower levels of the wealthy and walled-off Wiley City. She works—and shamelessly flirts—with her enticing yet aloof handler, Dell, as the two women collect off-world data for the Eldridge Institute. She even occasionally leaves the city to visit her family in the wastes, though she struggles to feel at home in either place. So long as she can keep her head down and avoid trouble, Cara is on a sure path to citizenship and security.
But trouble finds Cara when one of her eight remaining doppelgängers dies under mysterious circumstances, plunging her into a new world with an old secret. What she discovers will connect her past and her future in ways she could have never imagined—and reveal her own role in a plot that endangers not just her world, but the entire multiverse.
Shades of Magic series by V.E. Schwab
Kell is one of the last Antari—magicians with a rare, coveted ability to travel between parallel Londons; Red, Grey, White, and, once upon a time, Black.
Kell was raised in Arnes—Red London—and officially serves the Maresh Empire as an ambassador, traveling between the frequent bloody regime changes in White London and the court of George III in the dullest of Londons, the one without any magic left to see.
Unofficially, Kell is a smuggler, servicing people willing to pay for even the smallest glimpses of a world they'll never see. It's a defiant hobby with dangerous consequences, which Kell is now seeing firsthand.
After an exchange goes awry, Kell escapes to Grey London and runs into Delilah Bard, a cut-purse with lofty aspirations. She first robs him, then saves him from a deadly enemy, and finally forces Kell to spirit her to another world for a proper adventure.
Now perilous magic is afoot, and treachery lurks at every turn. To save all of the worlds, they'll first need to stay alive.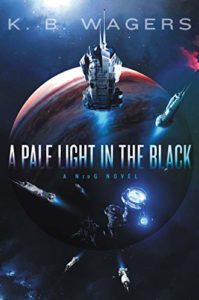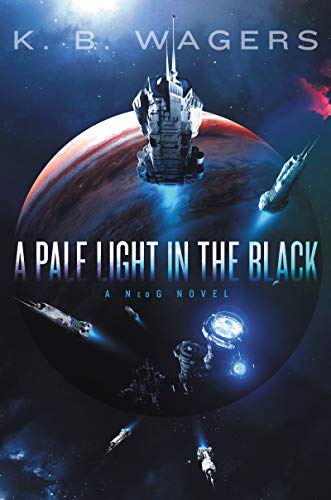 NeoG series by K.B. Wagers
For the past year, their close loss in the annual Boarding Games has haunted Interceptor Team: Zuma's Ghost. With this year's competition looming, they're looking forward to some payback—until an unexpected personnel change leaves them reeling. Their best swordsman has been transferred, and a new lieutenant has been assigned in his place.
Maxine Carmichael is trying to carve a place in the world on her own—away from the pressure and influence of her powerful family. The last thing she wants is to cause trouble at her command on Jupiter Station. With her new team in turmoil, Max must overcome her self-doubt and win their trust if she's going to succeed. Failing is not an option—and would only prove her parents right.
But Max and the team must learn to work together quickly. A routine mission to retrieve a missing ship has suddenly turned dangerous, and now their lives are on the line. Someone is targeting members of Zuma's Ghost, a mysterious opponent willing to kill to safeguard a secret that could shake society to its core . . . a secret that could lead to their deaths and kill thousands more unless Max and her new team stop them.
Rescue those in danger, find the bad guys, win the Games. It's all in a day's work at the NeoG.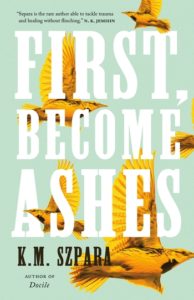 First, Become Ashes by K.M. Szpara
Lark spent the first twenty-four years, nine months, and three days of his life training for a righteous quest: to rid the world of monsters. Alongside his partner Kane, he wore the cage and endured the scourge in order to develop his innate magic. He never thought that when Kane left, he'd next see him in the company of FBI agents and a SWAT team. He never dreamed that the leader of the Fellowship of the Anointed would be brought up on charges of abuse and assault.
He never expected the government would tell him that the monsters aren't real–that there is no magic, and all the pain was for nothing.
Lark isn't ready to give up. He is determined to fulfill his quest, to defeat the monsters he was promised. Along the way he will grapple with the past, confront love, and discover his long-buried truth.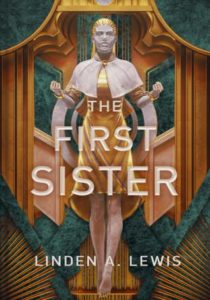 The First Sister by Linden Lewis
First Sister has no name and no voice. As a priestess of the Sisterhood, she travels the stars alongside the soldiers of Earth and Mars—the same ones who own the rights to her body and soul. When her former captain abandons her, First Sister's hopes for freedom are dashed when she is forced to stay on her ship with no friends, no power, and a new captain—Saito Ren—whom she knows nothing about. She is commanded to spy on Captain Ren by the Sisterhood, but soon discovers that working for the war effort is so much harder to do when you're falling in love.
Lito val Lucius climbed his way out of the slums to become an elite soldier of Venus, but was defeated in combat by none other than Saito Ren, resulting in the disappearance of his partner, Hiro. When Lito learns that Hiro is both alive and a traitor to the cause, he now has a shot at redemption: track down and kill his former partner. But when he discovers recordings that Hiro secretly made, Lito's own allegiances are put to the test. Ultimately, he must decide between following orders and following his heart.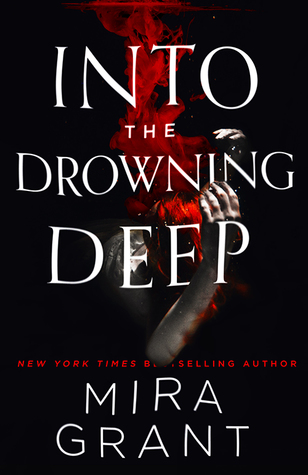 Into the Drowning Deep by Mira Grant
Seven years ago, the Atargatis set off on a voyage to the Mariana Trench to film a "mockumentary" bringing to life ancient sea creatures of legend. It was lost at sea with all hands. Some have called it a hoax; others have called it a maritime tragedy.
Now, a new crew has been assembled. But this time they're not out to entertain. Some seek to validate their life's work. Some seek the greatest hunt of all. Some seek the truth. But for the ambitious young scientist Victoria Stewart this is a voyage to uncover the fate of the sister she lost.
Whatever the truth may be, it will only be found below the waves. But the secrets of the deep come with a price.
I love that we have many (queer) stories available that include siblings who are also queer. It's something I can't even get enough of, just like good friendship and found family stories.
What is one of your favorite books featuring siblings?