I know some people's preference to reading standalone books (if you do, check out my queer SFF standalone list) over series comes from the wait between books and the problem of quickly forgetting what happened in previous books. I very much do have that problem of forgetting way too much but that's exactly why I LOVE binging series. Spending more than just one book with characters, and basically having one very long adventure, no cliff-hangers, no waiting in between, just days and days spend in the same world.
Unlike what many people still believe, that there isn't a lot of queer adult SFF, the amount of finished series waiting for you to binge read is long. So long, consider this a part 1 of the topic. We didn't just have a lot of queer adult science fiction and fantasy in the recent 1-3 years, but all these finished series kind of confirm that they have been there all along.
Queer SFF Duologies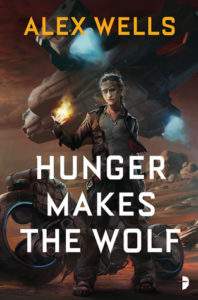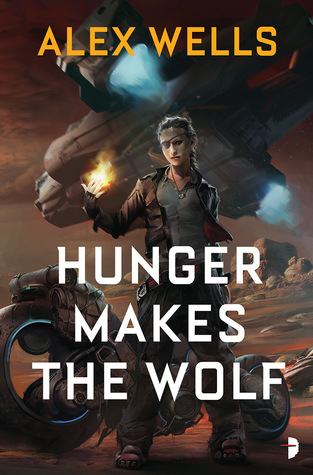 The Ghost Wolves by Alex Wells
The strange planet known as Tanegawa's World is owned by TransRifts Inc, the company with the absolute monopoly on interstellar travel. Hob landed there ten years ago, a penniless orphan left behind by a rift ship. She was taken in by Nick Ravani and quickly became a member of his mercenary biker troop, the Ghost Wolves.
Ten years later, she discovers the body of Nick's brother out in the dunes. Worse, his daughter is missing, taken by shady beings called the Weathermen. But there are greater mysteries to be discovered – both about Hob and the strange planet she calls home.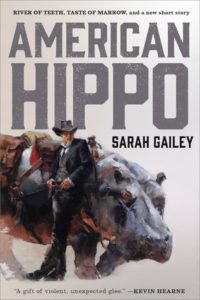 American Hippo by Sarah Gailey
Years ago, in an America that never was, the United States government introduced herds of hippos to the marshlands of Louisiana to be bred and slaughtered as an alternative meat source. This plan failed to take into account some key facts about hippos: they are savage, they are fast, and their jaws can snap a man in two.
By the 1890s, the vast bayou that was once America's greatest waterway belongs to feral hippos, and Winslow Houndstooth has been contracted to take it back. To do so, he will gather a crew of the damnedest cons, outlaws, and assassins to ever ride a hippo. American Hippo is the story of their fortunes, their failures, and his revenge.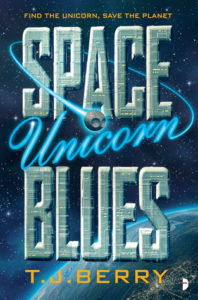 Reason by T-J. Berry
Having magical powers makes you less than human, a resource to be exploited. Half-unicorn Gary Cobalt is sick of slavery, captivity, and his horn being ground down to power faster-than-light travel. When he's finally free, all he wants is to run away in his ancestors' stone ship. Instead, Captain Jenny Perata steals the ship out from under him, so she can make an urgent delivery. But Jenny held him captive for a decade, and then Gary murdered her best friend… who was also the wife of her co-pilot, Cowboy Jim. What could possibly go right?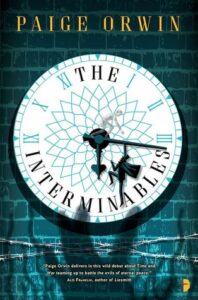 Interminables by Paige Orwin
It's 2020, and a magical cataclysm has shattered reality as we know it. Now a wizard's cabal is running the East Coast of the US, keeping a semblance of peace.
Their most powerful agents, Edmund and Istvan — the former a nearly immortal 1940s-era mystery man, the latter, well, a ghost — have been assigned to hunt down an arms smuggling ring that could blow up Massachusetts.
Turns out the mission's more complicated than it seemed. They discover a shadow war that's been waged since the world ended, and, even worse, they find out that their own friendship has always been more complicated than they thought. To get out of this alive, they'll need to get over their feelings, their memories, and the threat of a monstrous foe who's getting ready to commit mass murder…
Queer SFF Trilogies
Shades of Magic by V.E. Schwab
Kell is one of the last Antari—magicians with a rare, coveted ability to travel between parallel Londons; Red, Grey, White, and, once upon a time, Black.
Kell was raised in Arnes—Red London—and officially serves the Maresh Empire as an ambassador, traveling between the frequent bloody regime changes in White London and the court of George III in the dullest of Londons, the one without any magic left to see.
Unofficially, Kell is a smuggler, servicing people willing to pay for even the smallest glimpses of a world they'll never see. It's a defiant hobby with dangerous consequences, which Kell is now seeing firsthand.
After an exchange goes awry, Kell escapes to Grey London and runs into Delilah Bard, a cut-purse with lofty aspirations. She first robs him, then saves him from a deadly enemy, and finally forces Kell to spirit her to another world for a proper adventure.
Now perilous magic is afoot, and treachery lurks at every turn. To save all of the worlds, they'll first need to stay alive.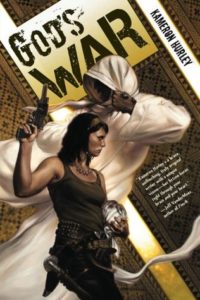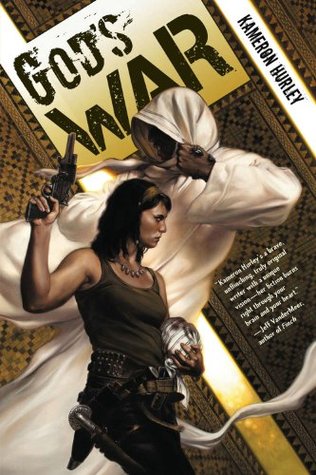 Bel Dame Apocrypha by Kameron Hurley
Cast out and imprisoned for breaking one rule too many, Nyx and her crew of mercenaries are all about the money. But when a dubious government deal with an alien emissary goes awry, her name is at the top of the list for a covert recovery.
While the centuries-long war rages on only one thing is certain: the world's best chance for peace rests in the hands of its most ruthless killers…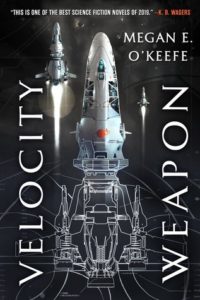 The Protectorate by Megan E. O'Keefe
Sanda and Biran Greeve were siblings destined for greatness. A high-flying sergeant, Sanda has the skills to take down any enemy combatant. Biran is a savvy politician who aims to use his new political position to prevent conflict from escalating to total destruction.
However, on a routine maneuver, Sanda loses consciousness when her gunship is blown out of the sky. Instead of finding herself in friendly hands, she awakens 230 years later on a deserted enemy warship controlled by an AI who calls himself Bero. The war is lost. The star system is dead. Ada Prime and its rival Icarion have wiped each other from the universe.
Now, separated by time and space, Sanda and Biran must fight to put things right.
Dominion of the Fallen by Aliette de Bodard
Paris has survived the Great Houses War – just. Its streets are lined with haunted ruins, Notre-Dame is a burnt-out shell, and the Seine runs black with ashes and rubble. Yet life continues among the wreckage. The citizens continue to live, love, fight and survive in their war-torn city, and The Great Houses still vie for dominion over the once grand capital.
House Silverspires, previously the leader of those power games, lies in disarray. Its magic is ailing; its founder, Morningstar, has been missing for decades; and now something from the shadows stalks its people inside their very own walls.
Within the House, three very different people must come together: a naive but powerful Fallen, a alchemist with a self-destructive addiction, and a resentful young man wielding spells from the Far East. They may be Silverspires' salvation. They may be the architects of its last, irreversible fall…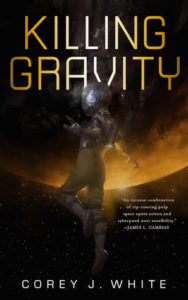 The Voidwitch Saga by Corey J. White
Mariam Xi can kill you with her mind. She escaped the MEPHISTO lab where she was raised as a psychic supersoldier, which left her with terrifying capabilities, a fierce sense of independence, a deficit of trust and an experimental pet named Seven. She's spent her life on the run, but the boogeymen from her past are catching up with her. An encounter with a bounty hunter has left her hanging helpless in a dying spaceship, dependent on the mercy of strangers.
Penned in on all sides, Mariam chases rumors to find the one who sold her out. To discover the truth and defeat her pursuers, she'll have to stare into the abyss and find the secrets of her past, her future, and her terrifying potential.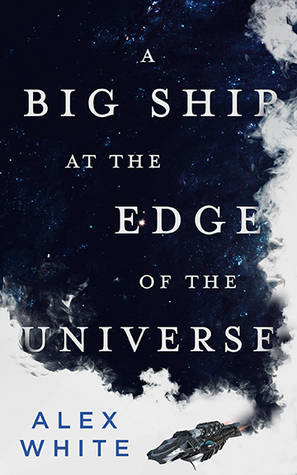 The Salvagers by Alex White
Boots Elsworth was a famous treasure hunter in another life, but now she's washed up. She makes her meager living faking salvage legends and selling them to the highest bidder, but this time she might have stumbled on something real–the story of the Harrow, a famous warship, capable of untold destruction.
Nilah Brio is the top driver in the Pan Galactic Racing Federation and the darling of the racing world–until she witnesses the murder of a fellow racer. Framed for the murder and on the hunt to clear her name, Nilah only has one lead: the killer also hunts a woman named Boots.
On the wrong side of the law, the two women board a smuggler's ship that will take them on a quest for fame, for riches, and for justice.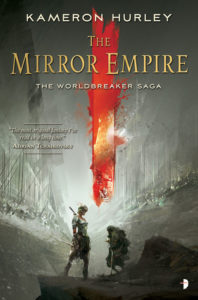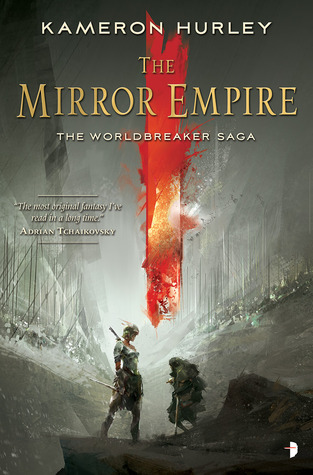 The Worldbreaker Saga by Kameron Hurley
On the eve of a recurring catastrophic event known to extinguish nations and reshape continents, a troubled orphan evades death and slavery to uncover her own bloody past… while a world goes to war with itself.
In the frozen kingdom of Saiduan, invaders from another realm are decimating whole cities, leaving behind nothing but ash and ruin.
As the dark star of the cataclysm rises, an illegitimate ruler is tasked with holding together a country fractured by civil war, a precocious young fighter is asked to betray his family and a half-Dhai general must choose between the eradication of her father's people or loyalty to her alien Empress.
Through tense alliances and devastating betrayal, the Dhai and their allies attempt to hold against a seemingly unstoppable force as enemy nations prepare for a coming together of worlds as old as the universe itself.
In the end, one world will rise – and many will perish.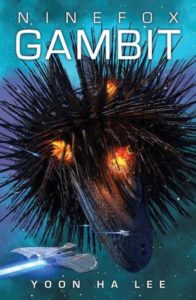 The Machineries of Empire by Yoon Ha Lee
Captain Kel Cheris of the hexarchate is disgraced for using unconventional methods in a battle against heretics. Kel Command gives her the opportunity to redeem herself by retaking the Fortress of Scattered Needles, a star fortress that has recently been captured by heretics. Cheris's career isn't the only thing at stake. If the fortress falls, the hexarchate itself might be next.
Cheris's best hope is to ally with the undead tactician Shuos Jedao. The good news is that Jedao has never lost a battle, and he may be the only one who can figure out how to successfully besiege the fortress.
The bad news is that Jedao went mad in his first life and massacred two armies, one of them his own. As the siege wears on, Cheris must decide how far she can trust Jedao–because she might be his next victim.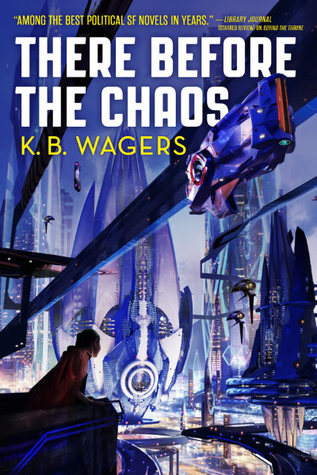 The Farian War by K.B. Wagers
Hail Bristol, former gunrunner and newly-crowned Empress of Indrana, looks forward to retiring her gun and rebuilding her Empire in peace. After a bloody civil war laced with regicide, betrayal, and foreign plots, Hail and her people are braced for years of necessary reconstruction and reform.
But when Indrana's closest ally asks Hail to intervene in an interstellar military crisis, she must instead embark on the highest stakes diplomatic mission the Empire has ever faced. Caught between two alien civilizations at each other's throats, she must uncover each side's true intentions before all of humanity becomes collateral damage in a full-blown galactic war.
Longer queer SFF series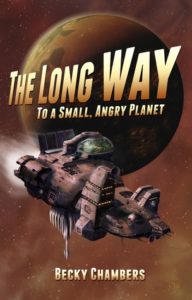 The Wayfarers by Becky Chambers
Rosemary Harper doesn't expect much when she joins the crew of the aging Wayfarer. While the patched-up ship has seen better days, it offers her a bed, a chance to explore the far-off corners of the galaxy, and most importantly, some distance from her past. An introspective young woman who learned early to keep to herself, she's never met anyone remotely like the ship's diverse crew, including Sissix, the exotic reptilian pilot, chatty engineers Kizzy and Jenks who keep the ship running, and Ashby, their noble captain.
Life aboard the Wayfarer is chaotic and crazy—exactly what Rosemary wants. It's also about to get extremely dangerous when the crew is offered the job of a lifetime. Tunneling wormholes through space to a distant planet is definitely lucrative and will keep them comfortable for years. But risking her life wasn't part of the plan. In the far reaches of deep space, the tiny Wayfarer crew will confront a host of unexpected mishaps and thrilling adventures that force them to depend on each other. To survive, Rosemary's got to learn how to rely on this assortment of oddballs—an experience that teaches her about love and trust, and that having a family isn't necessarily the worst thing in the universe.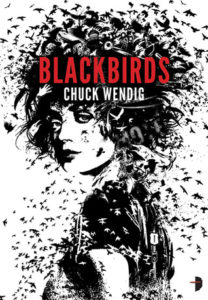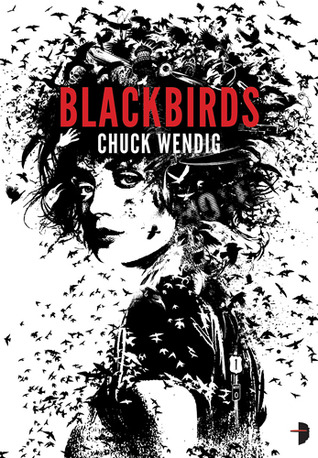 Miriam Black by Chuck Wendig
Miriam Black knows when you will die.
She's foreseen hundreds of car crashes, heart attacks, strokes, and suicides.
But when Miriam hitches a ride with Louis Darling and shakes his hand, she sees that in thirty days Louis will be murdered while he calls her name. Louis will die because he met her, and she will be the next victim.
No matter what she does she can't save Louis. But if she wants to stay alive, she'll have to try.
There are a lot more queer science fiction and fantasy series already finished than just these, so watch out for part 2 sometime soonish!
What are some of your favorite already finished queer series?