2021 was once again quite the year but at least we can always count on books. 2020 was already a year of reading a lot less than I am used to and that didn't change in 2021 BUT who cares about quantity when all the books I read where just amazing and I got so see so much queer rep.
Last year I made different lists of new favorite authors, favorite sequels and others, but I'll stick to the basics for 2021 as I really didn't read that much and had an easier time choosing overall favorites.
My Top 10 Novels of 2021
Hold Fast Through the Fire (NeoG #2) by K.B. Wagers
After a plea deal transforms a twenty-year ore-mining sentence into NeoG service, Spacer Chae Ho-ki earns a spot on the team of Zuma's Ghost. But there's more to Chae that the crew doesn't know, and they must hide a secret that could endanger everyone they love—as well as their new teammates—if it got out. At the same time, a seemingly untouchable coalition is attempting to take over trade with the Trappist colonies and start a war with the NeoG. When the crew of Zuma's Ghost gets involved, they end up as targets of this ruthless enemy.

A Pale Light in the Black by K.B. Wagers is one of my absolute favorite books and it was no surprise that its sequels, Hold Fast Through the Fire would be too. I wasn't sure that was possible, but I think I liked the sequel even more. This found family in space has a special place in my heart and I would follow them anywhere no matter how many times they make me cry.
Firebreak by Nicole Kornher-Stace
Like everyone else she knows, Mallory is an orphan of the corporate war. As a child, she lost her parents, her home, and her entire building in an airstrike. As an adult, she lives in a cramped hotel room with eight other people, all of them working multiple jobs to try to afford water and make ends meet. And the job she's best at is streaming a popular VR war game. The best part of the game isn't killing enemy combatants, though—it's catching in-game glimpses of SpecOps operatives, celebrity supersoldiers grown and owned by Stellaxis, the corporation that runs the America she lives in.

If you remember my favorites list of 2020 then you know Firebreak by Nicole Kornher-Stace was already all over that list as I was able to read an advance review copy. This being a 2021 release and me having reread it twice this year though, it had to be on the list again.
This book just means the world to me. Aro/ace rep in adult SFF is still quite rare and everyone's experiences are different so to then not only find aro/ace rep in an awesome story like that of Firebreak, but finding rep that screams "Me!" really means a lot.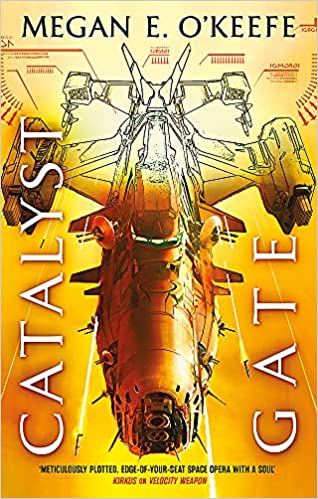 Catalyst Gate (The Protectorate #3) by Megan E. O'Keefe
The code has been cracked. The secrets of the Casimir gates have been revealed. But humanity still isn't safe. The alien intelligence known as Rainier and her clones are still out there, hell-bent on its destruction. And only Sanda can stop them.

One of my favorite series came to an end this year and what an explosive ending that was. This series had some of the best plot twists ever and it kept up with those all the way to the end. Catalyst Gate was everything I wanted it to be and more. I can't wait to do a full reread of the whole series sometime in 2022 and find all the little hints.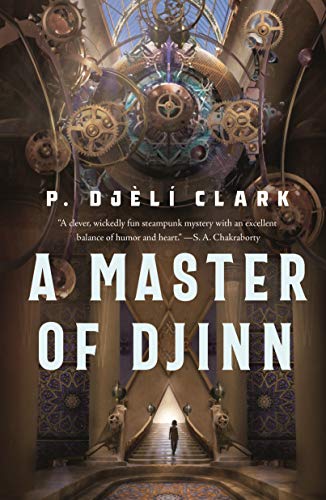 A Master of Djinn by P. Djèlí Clark
Though Fatma el-Sha'arawi is the youngest woman working for the Ministry of Alchemy, Enchantments and Supernatural Entities, she's certainly not a rookie, especially after preventing the destruction of the universe last summer.
So when someone murders a secret brotherhood dedicated to one of the most famous men in history, al-Jahiz, Agent Fatma is called onto the case. Al-Jahiz transformed the world 50 years ago when he opened up the veil between the magical and mundane realms, before vanishing into the unknown. This murderer claims to be al-Jahiz, returned to condemn the modern age for its social oppressions. His dangerous magical abilities instigate unrest in the streets of Cairo that threaten to spill over onto the global stage.

Fatma is a favorite character of mine and I was so damn happy that with A Master of Djinn we finally got a novel length adventure. This novel was everything I hoped it would be and more and after having loved the novellas set in the same universe, it was just pure fun from start to finish, getting to read so much more both about this world and about Fatma.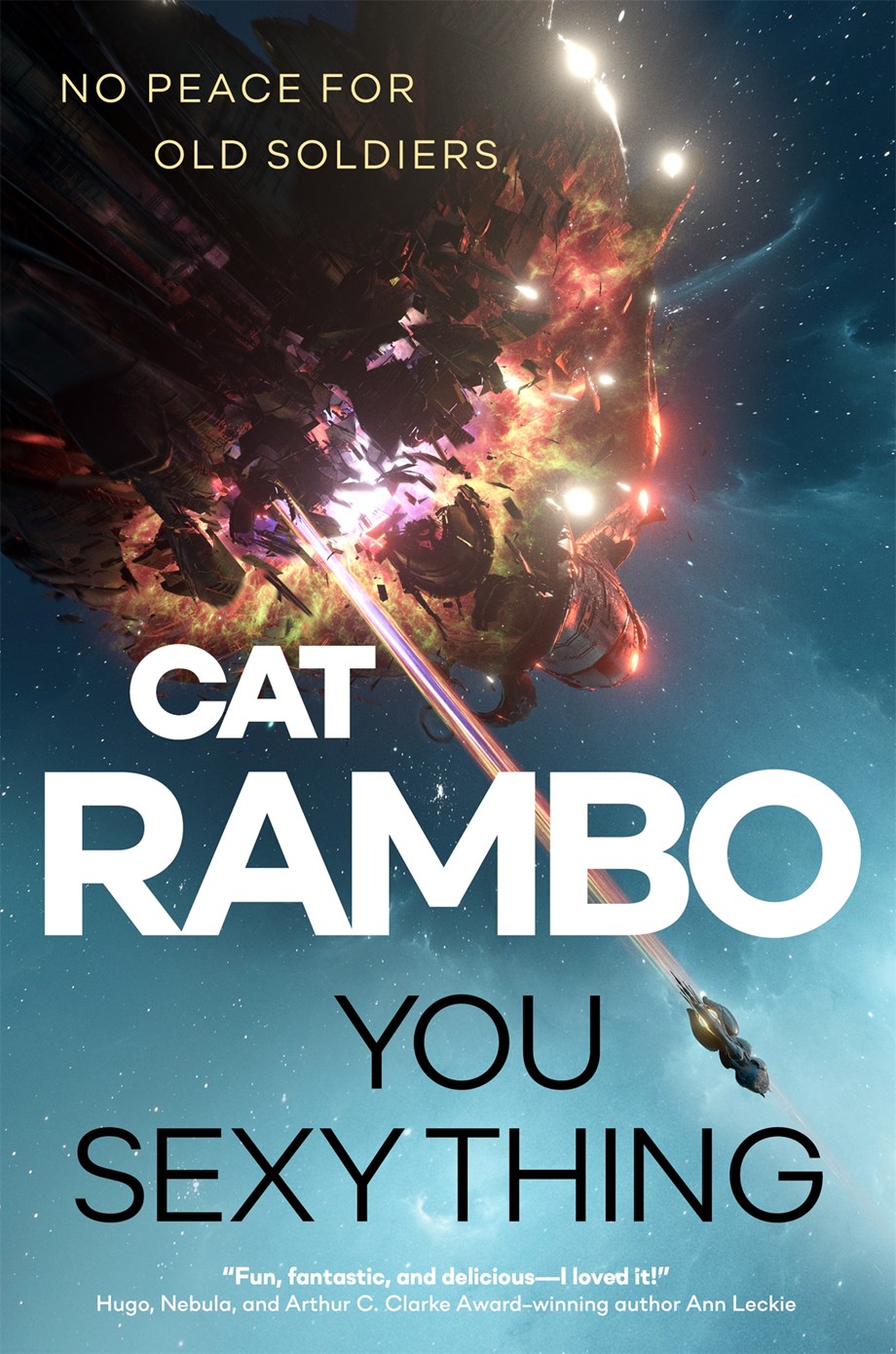 You Sexy Thing by Cat Rambo
TwiceFar station is at the edge of the known universe, and that's just how Niko Larson, former Admiral in the Grand Military of the Hive Mind, likes it.
Retired and finally free of the continual war of conquest, Niko and the remnants of her former unit are content to spend the rest of their days working at the restaurant they built together, The Last Chance.
But, some wars can't ever be escaped, and unlike the Hive Mind, some enemies aren't content to let old soldiers go.

You Sexy Thing by Cat Rambo to me read like Small Angry Planet but darker and I LOVED it. (Queer) found family in space is hands down my FAVORITE thing to read about and the retired soldier trope was just another bonus and something I was bound to love. I would love to read so much more about this crew because I so easily and quickly came to love them.
My Heart a Chainsaw by Stephen Graham Jones
Jade Daniels is an angry, half-Indian outcast with an abusive father, an absent mother, and an entire town that wants nothing to do with her. She lives in her own world, a world in which protection comes from an unusual source: horror movies…especially the ones where a masked killer seeks revenge on a world that wronged them.

I couldn't get enough of slashers in my teens (still do, really) so reading Every Heart a Chainsaw which is nothing but a love letter to slashers was an absolute delight. The MC of this one has A LOT to deal with and using slashers as a coping mechanism as well as drawing direct parallels to her real life was nothing but amazing and this book took turns I definitely did not expect.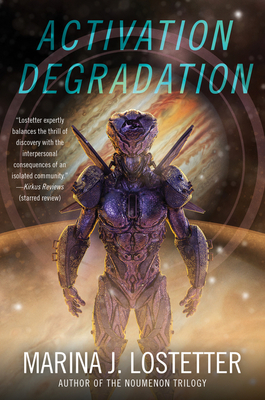 Activation Degradation by Marina J. Lostetter
When Unit Four—a biological soft robot built and stored high above the Jovian atmosphere—is activated for the first time, it's in crisis mode. Aliens are attacking the Helium-3 mine it was created to oversee, and now its sole purpose is to defend Earth's largest energy resource from the invaders in ship-to-ship combat.
But something's wrong. Unit Four doesn't feel quite right.

I'm not a big fan of comparing books but I heard "Murderbot Diaries" and I was in and I'm glad that I was because this immediately catapulted Marina Lostetter onto by auto-buy list. I especially appreciated how this novel tackles the topic of gender identity but really the whole package is AMAZING. Yes, highly recommended to fans of Murderbot but really, everyone.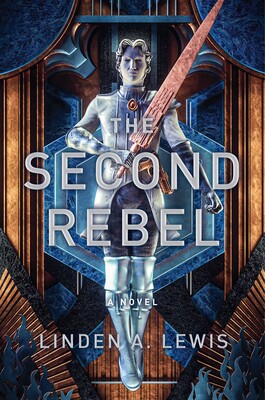 The Second Rebel (The First Sister #2) by Linden Lewis
Astrid has reclaimed her name and her voice, and now seeks to bring down the Sisterhood from within. Throwing herself into the lioness' den, Astrid must confront and challenge the Aunts who run the Gean religious institution, but she quickly discovers that the business of politics is far deadlier than she ever expected.

This book destroyed me. Damn what a follow-up to The First Sister. The first book in the series was great, no argument there, but holy mother of Loki, its sequel just blew me away. I was in the biggest reading slump for most of the year but inhaled The Second Rebel one in 2 days..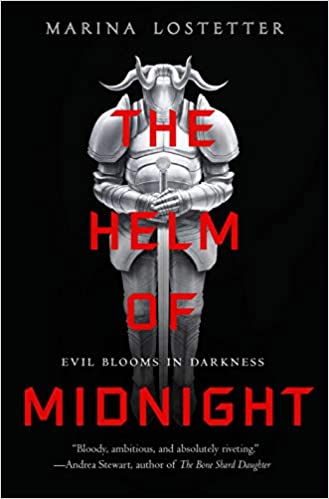 Helm of Midnight (The Five Penalties #1) by Marina Lostetter
In a daring and deadly heist, thieves have made away with an artifact of terrible power–the death mask of Louis Charbon. Made by a master craftsman, it is imbued with the spirit of a monster from history, a serial murderer who terrorized the city with a series of gruesome murders.
Now Charbon is loose once more, killing from beyond the grave. But these murders are different from before, not simply random but the work of a deliberate mind probing for answers to a sinister question.

The Helm of Midnight got hands down one of my favorite world building/magic systems I have read in a long time. There is also the structure of the whole book and how it makes you think you KNOW and yet… loved the mind-fuckery.
Also: murder + magic and make it queer? This was bound to become a favorite.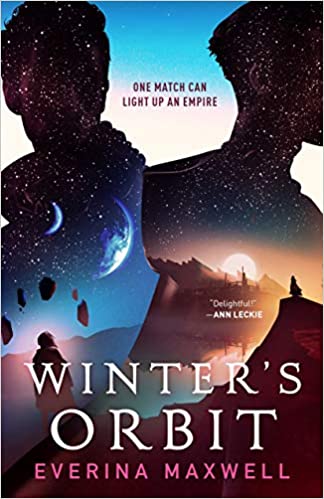 Winter's Orbit by Everina Maxwell
While the Iskat Empire has long dominated the system through treaties and political alliances, several planets, including Thea, have begun to chafe under Iskat's rule. When tragedy befalls Imperial Prince Taam, his Thean widower, Jainan, is rushed into an arranged marriage with Taam's cousin, the disreputable Kiem, in a bid to keep the rising hostilities between the two worlds under control.
But when it comes to light that Prince Taam's death may not have been an accident, and that Jainan himself may be a suspect, the unlikely pair must overcome their misgivings and learn to trust one another as they navigate the perils of the Iskat court, try to solve a murder, and prevent an interplanetary war… all while dealing with their growing feelings for each other.

Winter's Orbit and especially its characters are so very precious. While the book features some darker topics (especially abuse) it was also so soft and just… the equivalent of a hug? As someone who mostly reads for characters, this one definitely hit the right spots.
My Favorite Novellas of 2021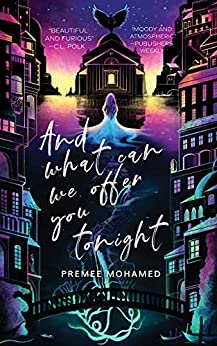 And What Can We Offer You Tonight by Premee Mohamed
In a far future city, where you can fall to a government cull for a single mistake, And What Can We Offer You Tonight tells the story of Jewel, established courtesan in a luxurious House. Jewel's world is shaken when her friend is murdered by a client, but somehow comes back to life. To get revenge, they will both have to confront the limits of loyalty, guilt, and justice.

This got to be one of the most beautifully written stories I have ever read. I just need everyone to read this for themselves because my own words couldn't possibly do it justice.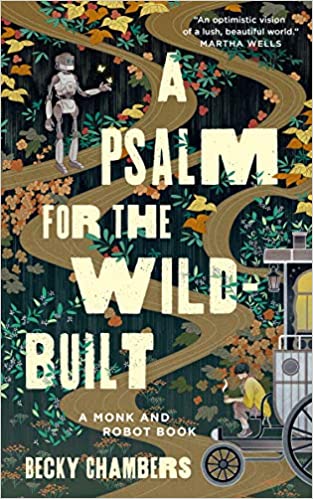 A Psalm for the Wild-Built by Becky Chambers
One day, the life of a tea monk is upended by the arrival of a robot, there to honor the old promise of checking in. The robot cannot go back until the question of "what do people need?" is answered.
But the answer to that question depends on who you ask, and how.

Becky Chambers is always here to give me hope and make me feel at home and this start to a new series was no different.
Fugitive Telemetry (Murderbot #6) by Martha Wells
When Murderbot discovers a dead body on Preservation Station, it knows it is going to have to assist station security to determine who the body is (was), how they were killed (that should be relatively straightforward, at least), and why (because apparently that matters to a lot of people—who knew?)
Yes, the unthinkable is about to happen: Murderbot must voluntarily speak to humans!

A locked-room mystery with Murderbot!? Hell yes. Murderbot is one of the most relatable characters out there and I just can't enough of its stories.
Defekt (LitenVerse #2) by Nino Cipri
Derek is LitenVärld's most loyal employee. He lives and breathes the job, from the moment he wakes up in a converted shipping container at the edge of the parking lot to the second he clocks out of work 18 hours later. But after taking his first ever sick day, his manager calls that loyalty into question. An excellent employee like Derek, an employee made to work at LitenVärld, shouldn't need time off.
To test his commitment to the job, Derek is assigned to a special inventory shift, hunting through the store to find defective products.

Defekt is very different to the first story, Finna (also a favorite), yet also shares a lot of similarities. This easily became a favorite for how it explorers gender identity and gives its main character the possibility to find himself.
What was your favorite read of 2021?