This post is part of my diverse reads feature, where I list all the diverse books I've read in a given month.
March's list of diverse reads is going to be VERY short, not so much because most reads weren't diverse but because I barely read anything at all.
Network Effect By Martha Wells
Returning to the world of Murderbot, this time with a full novel, was so much fun. Murderbot has to deal with its anxiety once again, maybe even more so than before, while also evaluating its relationships which made one hell of a story.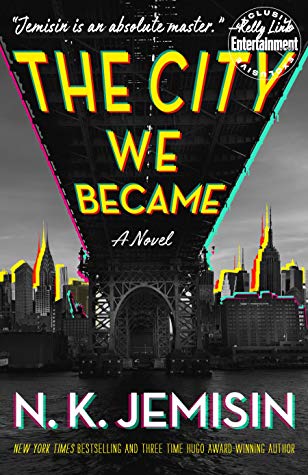 The City We Became by N.K. jemisin
I LOVED this book. Such a unique idea of turning a whole city into this fantasy concept. The POV characters are a very mixed bunch, including different ethnicities and queer identities, from the older lesbian, to the black gay guy.
I reread A PALE LIGHT IN THE BLACK by K.B. Wagers too. Check out my Diverse books read in October 2019 post to get the details on that one.
I also read two of the OCTOBER DAYE books by Seanan McGuire but while it has lots of diverse side characters and the main character deals with some low level PTSD, I think it doesn't *quite* make it, to really be featured here?