2021 has many great queer science fiction and fantasy releases in store for us and January launches a new year of queer books with an amazing list. We have a good mix of science fiction and fantasy, from space opera over superhero fiction to portal fantasy, there should be something for everyone! I personally want to read way more than I will have time for.
Seven great sounding releases have made it on my TBR for January, and some of them are not only queer, but also feature characters with disabilities and/or characters of color. Additionally, two books are by trans/non-binary authors and one by an Asian author.
(For even more queer SFF releases, check out my list of queer SFF 2021 releases)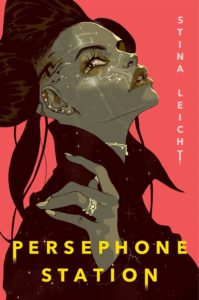 Persephone Station by Stina Leicht
space opera
non-binary MC
pan MC
sapphic MC
Persephone Station, a seemingly backwater planet that has largely been ignored by the United Republic of Worlds becomes the focus for the Serrao-Orlov Corporation as the planet has a few secrets the corporation tenaciously wants to exploit.
Rosie—owner of Monk's Bar, in the corporate town of West Brynner, caters to wannabe criminals and rich Earther tourists, of a sort, at the front bar. However, exactly two types of people drank at Monk's back bar: members of a rather exclusive criminal class and those who sought to employ them.
Angel—ex-marine and head of a semi-organized band of beneficent criminals, wayward assassins, and washed up mercenaries with a penchant for doing the honorable thing is asked to perform a job for Rosie. What this job reveals will effect Persephone and put Angel and her squad up against an army. Despite the odds, they are rearing for a fight with the Serrao-Orlov Corporation. For Angel, she knows that once honor is lost, there is no regaining it. That doesn't mean she can't damned well try.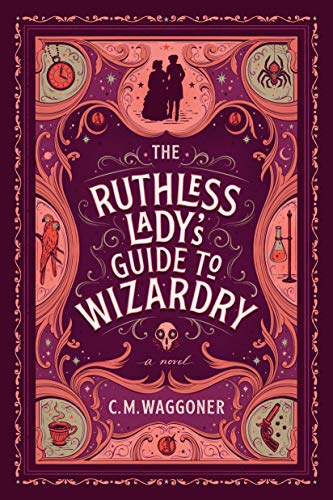 The Ruthless Lady's Guide to Wizardry by C.M. Waggoner
historical fantasy
sapphic
ff
Dellaria Wells, petty con artist, occasional thief, and partly educated fire witch, is behind on her rent in the city of Leiscourt—again. Then she sees the "wanted" sign, seeking Female Persons, of Martial or Magical ability, to guard a Lady of some Importance, prior to the celebration of her Marriage. Delly fast-talks her way into the job and joins a team of highly peculiar women tasked with protecting their wealthy charge from unknown assassins.
Delly quickly sets her sights on one of her companions, the confident and well-bred Winn Cynallum. The job looks like nothing but romance and easy money until things take a deadly (and undead) turn. With the help of a bird-loving necromancer, a shapeshifting schoolgirl, and an ill-tempered reanimated mouse named Buttons, Delly and Winn are determined to get the best of an adversary who wields a twisted magic and has friends in the highest of places.
Across the Green Grass Fields (Wayward Children #6) by Seansn McGuire
(portal) fantasy
intersex MC
Regan loves, and is loved, though her school-friend situation has become complicated, of late.
When she suddenly finds herself thrust through a doorway that asks her to "Be Sure" before swallowing her whole, Regan must learn to live in a world filled with centaurs, kelpies, and other magical equines—a world that expects its human visitors to step up and be heroes.
But after embracing her time with the herd, Regan discovers that not all forms of heroism are equal, and not all quests are as they seem…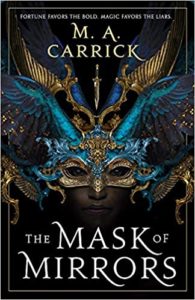 The Mask of Mirrors (Rook & Rose #1) by M.A. Carrick
(epic) fantasy
queernorm world
queer MCs
This is your past, the good and the ill of it, and that which is neither…
Arenza Lenskaya is a liar and a thief, a pattern-reader and a daughter of no clan. Raised in the slums of Nadezra, she fled that world to save her sister.
This is your present, the good and the ill of it, and that which is neither…
Renata Viraudax is a con artist recently arrived in Nadezra. She has one goal: to trick her way into a noble house and secure her fortune.
This is your future, the good and the ill of it, and that which is neither…
As corrupt nightmare magic begins to weave its way through the city of dreams, the poisonous feuds of its aristocrats and the shadowy dangers of its impoverished underbelly become tangled—with Ren at their heart. And if she cannot sort the truth from the lies, it will mean the destruction of all her worlds.
Dealbreaker (The Bounceback #2) by L.X. Beckett
Rubi Whiting has done the impossible. She has proved that humanity deserves a seat at the galactic table. Well, at least a shot at a seat. Having convinced the galactic governing body that mankind deserves a chance at fixing their own problems, Rubi has done her part to launch the planet into a new golden age of scientific discovery and technological revolution.
However, there are still those in the galactic community that think that humanity is too poisonous, too greedy, to be allowed in, and they will stop at nothing to sabotage a species determined to pull itself up.

We could be Heroes by Mike Chen
Jamie woke up in an empty apartment with no memory and only a few clues to his identity, but with the ability to read and erase other people's memories—a power he uses to hold up banks to buy coffee, cat food and books.
Zoe is also searching for her past, and using her abilities of speed and strength…to deliver fast food. And she'll occasionally put on a cool suit and beat up bad guys, if she feels like it.
When the archrivals meet in a memory-loss support group, they realize the only way to reveal their hidden pasts might be through each other. As they uncover an ongoing threat, suddenly much more is at stake than their fragile friendship. With countless people at risk, Zoe and Jamie will have to recognize that sometimes being a hero starts with trusting someone else—and yourself.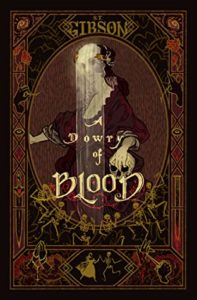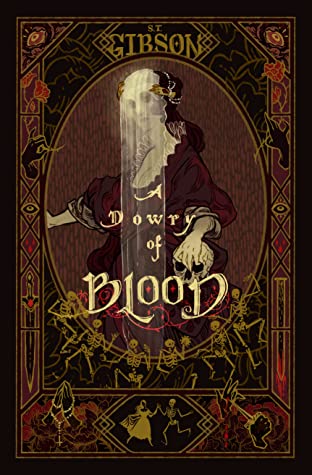 A Dowry of Blood by S.T. Gibson
(historical) fantasy
bi MC
polyamory
Saved from the brink of death by a mysterious stranger, Constanta is transformed from a medieval peasant into a bride fit for an undying king. But when Dracula draws a cunning aristocrat and a starving artist into his web of passion and deceit, Constanta realizes that her beloved is capable of terrible things. Finding comfort in the arms of her rival consorts, she begins to unravel their husband's dark secrets.
With the lives of everyone she loves on the line, Constanta will have to choose between her own freedom and her love for her husband. But bonds forged by blood can only be broken by death.
I already had the chance to read two of these (Persephone Station and Across the Green Grass Fields) and can confirm: we're off to an epic new year of queer releases. I can't wait to read the rest as well. I don't even know which one I'll want to read first.
Are you going to read any of these?