May is Asian American and Pacific Islander Heritage Month and the book community is once again taking part in these celebrations by hosting readathons and generally encouraging everyone to read mostly/more books by Asian authors during the month of May.
If you want to take part, check out the Asian Readathon: you find information both on Twitter @AsianReadathon and their Google Doc, or #StanAsianAuthors over on Instagram which is hosted by @kath_reads and @nerdytalksbookblog.
I made a general list of Asian authors of science fiction and fantasy last year as well, but this year I wanted to highlight their queer stories. Last year's list will have some authors that aren't on this list, so make sure to check out that post as well! I also limited myself to two books at max from each author, so make sure to check out their other titles as well!
Queer scifi by Asian authors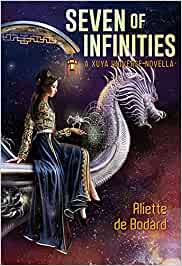 Seven of Infinities (Xuya universe ) by Aliette de Bodard
One disillusioned sentient spaceship, one poor and principled scholar, caught in a web of murder and greed. They're attracted to each other, but it's fine: they've got it totally under control!
We Could be Heroes by Mike Chen
An extraordinary and emotional adventure about unlikely friends and the power of choosing who you want to be.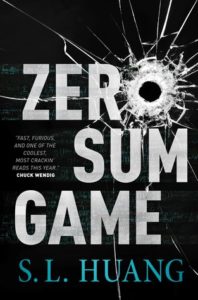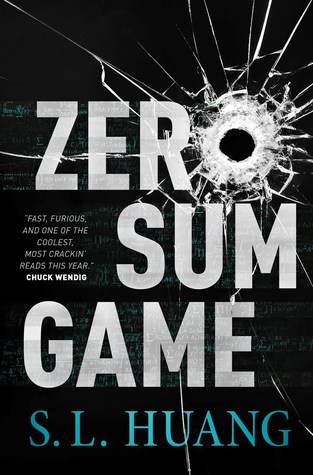 Zero Sum Game by S.L. Huang
A math-genius mercenary who finds herself being manipulated by someone possessing unimaginable power…..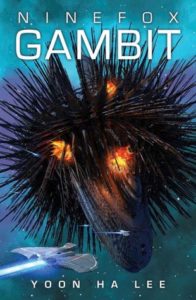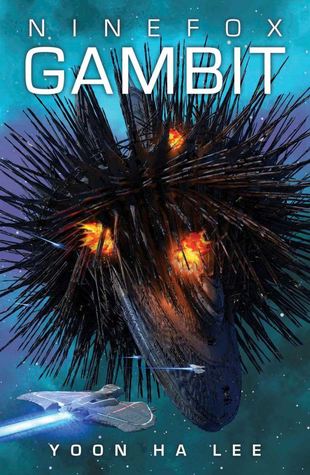 Ninefox Gamit by Yoon Ha Lee
To win an impossible war Captain Kel Cheris must awaken an ancient weapon and a despised traitor general.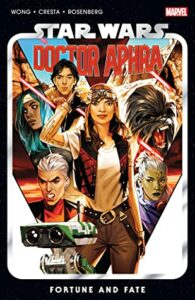 Star Wars: Doctor Aphra, Vol. 1: Fortune And Fate by Alyssa Wong
The rogue archaeologist returns with a new crew and a new mission!
Queer fantasy by Asian authors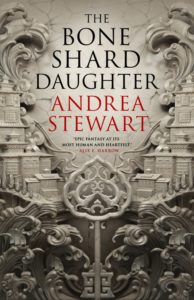 The Bone Shard Daughter by Andrea Stewart
The emperor's reign has lasted for decades, his mastery of bone shard magic powering the animal-like constructs that maintain law and order. But now his rule is failing, and revolution is sweeping across the Empire's many islands.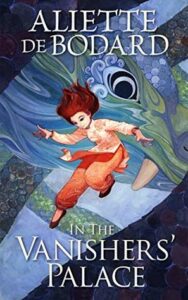 In the Vanishers' Palace by Aliette de Bodard
A woman, betrayed, terrified, sold into indenture to pay her village's debts and struggling to survive in a spirit world.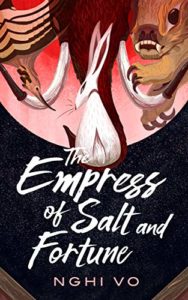 The Empress of Salt and Fortune by Nghi Vo
A young royal from the far north is sent south for a political marriage. Alone and sometimes reviled, she has only her servants on her side.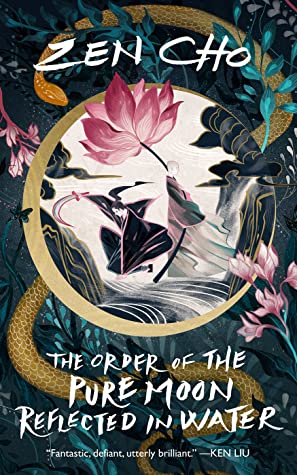 The Order of the Pure Moon Reflected in Water by Zen Cho
A bandit walks into a coffeehouse, and it all goes downhill from there.
Burning Roses by S.L. Huang
When Rosa  and Hou Yi the Archer join forces to stop the deadly sunbirds from ravaging the countryside, their quest will take the two women, into a reckoning of sacrifices made and mistakes mourned.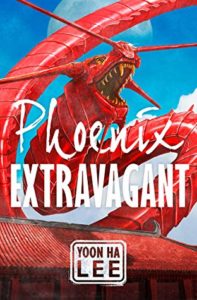 Pheonix Extravagant by Yoon Ha Lee
One day Gyen Jebi is jobless and desperate; the next, they find themself recruited by the Ministry of Armor to paint the mystical sigils that animate the occupying government's automaton soldiers.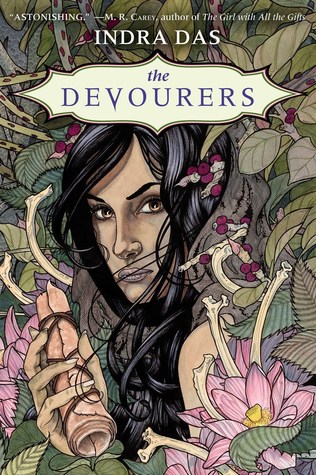 The Devourers by Indra Das
On a cool evening in Kolkata, India, college professor Alok encounters a mysterious stranger with a bizarre confession and an extraordinary story
The Black Tides of Heaven by Neon Yang
A rebellion is growing. The Machinists discover new levers to move the world every day, while the Tensors fight to put them down and preserve the power of the state.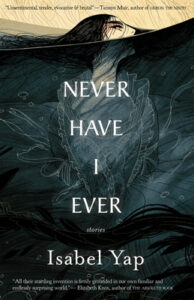 Never Have I Ever by Isabel Yap
pells and stories, urban legends and immigrant tales.
More queer SFF to be released in 2021
There are quite a few queer science fiction and fantasy books by Asian authors coming out this year that I'm VERY exited about and I couldn't not mention them here.
The All-Consuming World by Cassandra Khaw
A diverse team of broken, diminished former criminals get back together to solve the mystery of their last, disastrous mission and to rescue a missing and much-changed comrade…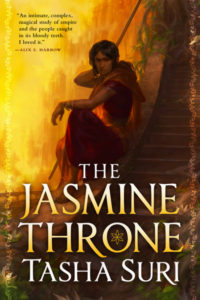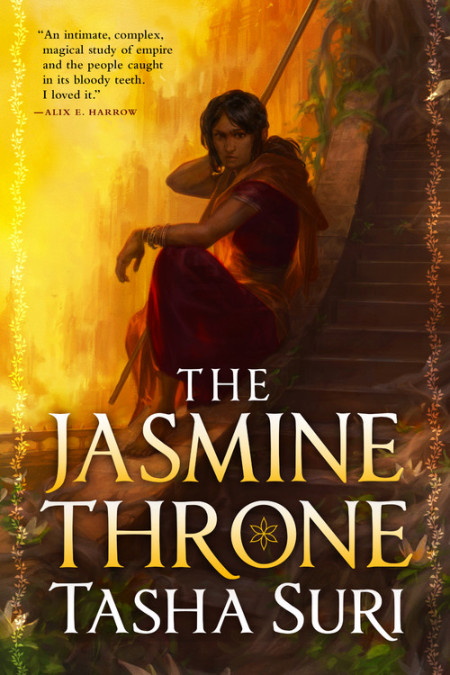 The Jasmine Throne by Tasha Suri
A captive princess and a maidservant in possession of forbidden magic become unlikely allies on a dark journey to save their empire from the princess's traitor brother.
The Tangleroot Palace by Marjorie Liu
Unexpected detours, dangerous magic, and even more dangerous women.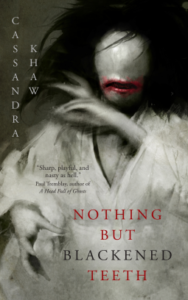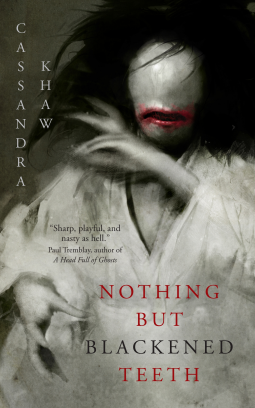 Nothing But Blackened Teeth by Cassandra Khaw
A Heian-era mansion stands abandoned, its foundations resting on the bones of a bride and its walls packed with the remains of the girls sacrificed to keep her company.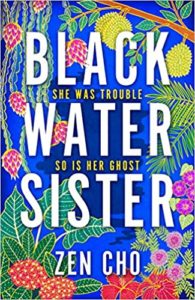 Black Water Sister by Zen Cho
A reluctant medium discovers the ties that bind can unleash a dangerous power.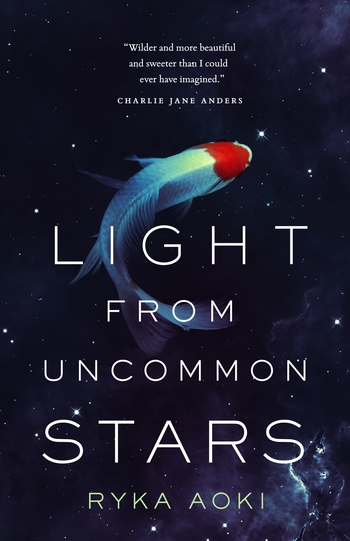 The Light From Uncommon Stars by Ryka Aoki
Shizuka Satomi made a deal with the devil: to escape damnation, she must entice seven other violin prodigies to trade their souls for success. She has already delivered six.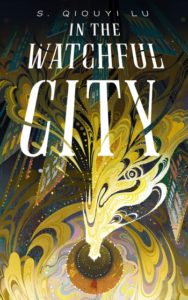 In the Watchful City by S. Qiouyi Lu
The city of Ora uses a complex living network called the Gleaming to surveil its inhabitants and maintain harmony.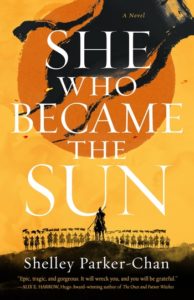 She Who Became the Sun by Shelley Parker-Chan
To possess the Mandate of Heaven, the female monk Zhu will do anything
The Chosen and the Beautiful by Nghi Vo
A reimagining of The Great Gatsby told through the eyes of a queer, Asian-American Jordan Baker.
I'm looking forward to spending May with lots of amazing stories by Asian voices and I hope my list will help others do that as well (both in May and all year long).
What are some of your favorite queer stories by Asian authors?