I know publishing has its very own schedule/calendar, but not publishing LOTS of queer books during June AKA pride month seems like a missed opportunity. June still comes with a decent amount of queer SFF releases that I'm very excited about. It's somewhat of a short list compared to other months though.
The Chosen and the Beautiful by Nghi Vo
(historical) fantasy
sapphic MC
Jordan Baker grows up in the most rarefied circles of 1920s American society—she has money, education, a killer golf handicap, and invitations to some of the most exclusive parties of the Jazz Age. She's also queer and Asian, a Vietnamese adoptee treated as an exotic attraction by her peers, while the most important doors remain closed to her.
But the world is full of wonders: infernal pacts and dazzling illusions, lost ghosts and elemental mysteries. In all paper is fire, and Jordan can burn the cut paper heart out of a man. She just has to learn how.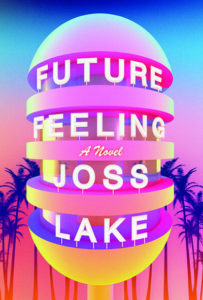 Future Feeling by Joss Lake
The year is 20__, and Penfield R. Henderson is in a rut. When he's not walking dogs for cash or responding to booty calls from his B-list celebrity hookup, he's holed up in his dingy Bushwick apartment obsessing over holograms of Aiden Chase, a fellow trans man and influencer documenting his much smoother transition into picture-perfect masculinity on the Gram. After an IRL encounter with Aiden leaves Pen feeling especially resentful, Pen enlists his roommates, the Witch and the Stoner-Hacker, to put their respective talents to use in hexing Aiden. Together, they gain access to Aiden's social media account and post a picture of Pen's aloe plant, Alice, tied to a curse:
Whosoever beholds the aloe will be pushed into the Shadowlands.
When the hex accidentally bypasses Aiden, sending another young trans man named Blithe to the Shadowlands (the dreaded emotional landscape through which every trans person must journey to achieve true self-actualization), the Rhiz (the quasi-benevolent big brother agency overseeing all trans matters) orders Pen and Aiden to team up and retrieve him. The two trace Blithe to a dilapidated motel in California and bring him back to New York, where they try to coax Blithe to stop speaking only in code and awkwardly try to pass on what little trans wisdom they possess. As the trio makes its way in a world that includes pitless avocados and subway cars that change color based on occupants' collective moods but still casts judgment on anyone not perfectly straight, Pen starts to learn that sometimes a family isn't just the people who birthed you.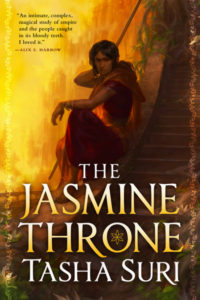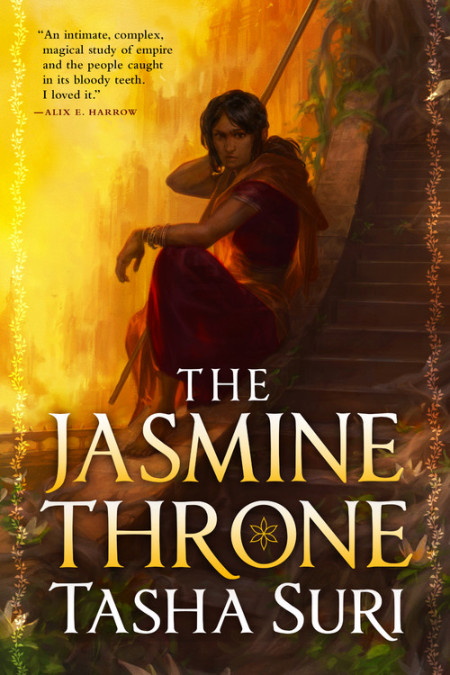 The Jasmine Throne (Burning Kingdoms #1) by Tasha Suri
Exiled by her despotic brother, princess Malini spends her days dreaming of vengeance while imprisoned in the Hirana: an ancient cliffside temple that was once the revered source of the magical deathless waters but is now little more than a decaying ruin.
The secrets of the Hirana call to Priya. But in order to keep the truth of her past safely hidden, she works as a servant in the loathed regent's household, biting her tongue and cleaning Malini's chambers.
But when Malini witnesses Priya's true nature, their destines become irrevocably tangled. One is a ruthless princess seeking to steal a throne. The other a powerful priestess seeking to save her family. Together, they will set an empire ablaze.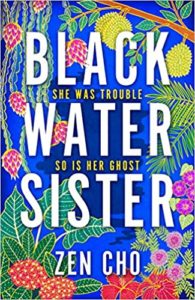 Black Water Sister by Zen Cho
fantasy
(closeted) lesbian MC
Her grandmother may be dead, but she's not done with life . . . yet.
As Jessamyn packs for Malaysia, it's not a good time to start hearing a bossy voice in her head. Broke, jobless and just graduated, she's abandoning America to return 'home'. But she last saw Malaysia as a toddler – and is completely unprepared for its ghosts, gods and her eccentric family's shenanigans.
Jess soon learns her 'voice' belongs to Ah Ma, her late grandmother. She worshipped the Black Water Sister, a local deity. And when a business magnate dared to offend her goddess, Ah Ma swore revenge. Now she's decided Jess will help, whether she wants to or not.
As Ah Ma blackmails Jess into compliance, Jess fights to retain control. But her irrepressible relative isn't going to let a little thing like death stop her, when she can simply borrow Jess's body to make mischief. As Jess is drawn ever deeper into a world of peril and family secrets, getting a job becomes the least of her worries.
The Tangleroot Palace by Marjorie Liu
fantasy
sapphic MC
gay MC
Marjorie Liu leads you deep into the heart of the tangled woods. In her dark, romantic, and spellbinding short fiction you will find dangerous magic and even more dangerous women: a body-stealing sorceress, a bone collecting apprentice-witch, a princess-turned-actress, and a warrior protecting China from her jealous ex.
The All-Consuming World by Cassandra Khaw
scifi
sapphic MC
non-binary MC
genderfluid MC
Maya has died and been resurrected into countless cyborg bodies through the years of a long, dangerous career with the infamous Dirty Dozen, the most storied crew of criminals in the galaxy, at least before their untimely and gruesome demise.
Decades later, she and her diverse team of broken, diminished outlaws must get back together to solve the mystery of their last, disastrous mission and to rescue a missing and much-changed comrade . . . but they're not the only ones in pursuit of the secret at the heart of the planet Dimmuborgir.
The highly evolved AI of the galaxy have their own agenda and will do whatever it takes to keep humanity from ever regaining control. As Maya and her comrades spiral closer to uncovering the AIs' vast conspiracy, this band of violent women—half-clone and half-machine—must battle their own traumas and a universe of sapient ageships who want them dead, in order to settle their affairs once and for all.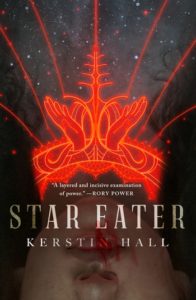 Star Eater by Kerstin Hall
Elfreda Raughn will avoid pregnancy if it kills her, and one way or another, it will kill her. Though she's able to stomach her gruesome day-to-day duties, the reality of preserving the Sisterhood of Aytrium's magical bloodline horrifies her. She wants out, whatever the cost.
So when a shadowy faction approaches Elfreda with an offer of escape, she leaps at the opportunity. As their spy, she gains access to the highest reaches of the Sisterhood, and enters a glittering world of opulent parties, subtle deceptions, and unexpected bloodshed.
Make sure to check out my full list of queer SFF releases in 2021 for even more queer science fiction and fantasy books.
Which of these are you most excited to read?