Pride Month is once again over but that doesn't mean we stop reading and promoting queer books. In this house we read and promote queer science fiction and fantasy all year long. And July is another epic month for queer SFF releases, including my most anticipated  sequel to one of my absolute favorite books.
July is all about them series, we have multiple new ones starting, highly anticipated sequels and one series is coming to an end this month. I guess we're lacking in queer standalones this month but I'm not complaining.
Queer science fiction and fantasy releasing in July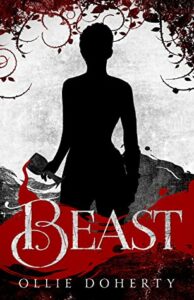 Beast (The Blood of Reckoning #1) by Ollie Doherty
Stories and myth twist the truth. And that's what keeps Damia's family safe.
For years, they have blended in with the mundane to keep their existence a secret. Though they're only ever a few steps ahead of being discovered, it's the way they've survived for her entire life. Likewise, Damia has her own secrets she keeps. She works from the shadows for a vigilante group whose duty it is to eliminate corrupt men and women in authority.
Someone, or something, has begun killing her sisters-in-arms. Anyone could be next—including her. But when her brother throws himself head-first into a glory hunt, his consequences leave their family's exposure at risk. Now, Damia's left with a choice: protect her loved ones in their moment of imminent danger, or come to the aid of her vigilante in theirs. She must jeopardize one part of her life to save the other. Either way, her own safety is on the line.
And time's running out to decide.
Releases July 1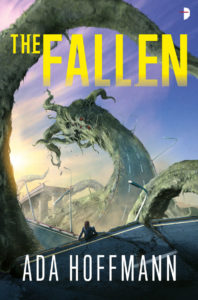 The Fallen (The Outside #2) by Ada Hoffmann
The laws of physics acting on the planet of Jai have been forever upended; its surface completely altered, and its inhabitants permanently changed, causing chaos. Fearing heresy, the artificially intelligent Gods that once ruled the galaxy became the planet's jailers.
Tiv Hunt, who once trusted these Gods completely, spends her days helping the last remaining survivors of Jai. Everyone is fighting for their freedom and they call out for drastic action from their saviour, Tiv's girlfriend Yasira. But Yasira has become deeply ill, debilitated by her Outside exposure, and is barely able to breathe, let alone lead a revolution.
Hunted by the Gods and Akavi, the disgraced angel, Yasira and Tiv must delve further than ever before into the maddening mysteries of their fractured planet in order to save – or perhaps even destroy – their fading world.
Releases July 13 from Angry Robot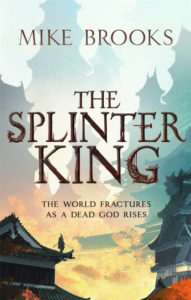 The Splinter King (The God-King Chronicles #2) by Mike Brooks
THE WORLD FRACTURES AS A DEAD GOD RISES . . .

Darel, dragon knight and the new leader of Black Keep, must travel to the palace of the God-King to beg for the lives of his people. But in the capital of Narida, Marin and his warrior husband will be drawn into a palace coup, and Princess Tila will resort to murder to keep her hold on power.
In the far reaches of the kingdom an heir in exile is hunted by assassins, rumours of a rival God-King abound, and daemonic forces from across the seas draw ever nearer…
Releases July 13 from Orbit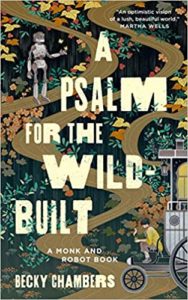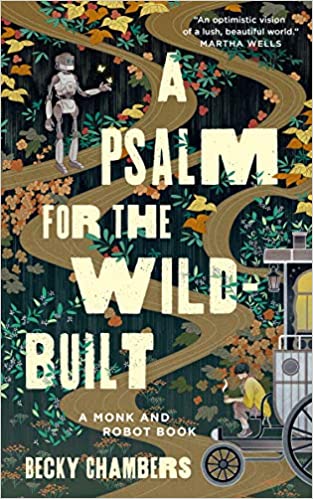 A Psalm for the Wild-built (Monk & Robot #1) by Becky Chambers
It's been centuries since the robots of Panga gained self-awareness and laid down their tools; centuries since they wandered, en masse, into the wilderness, never to be seen again; centuries since they faded into myth and urban legend.
One day, the life of a tea monk is upended by the arrival of a robot, there to honor the old promise of checking in. The robot cannot go back until the question of "what do people need?" is answered.
But the answer to that question depends on who you ask, and how.
They're going to need to ask it a lot.
Releases July 13 from Tordotcom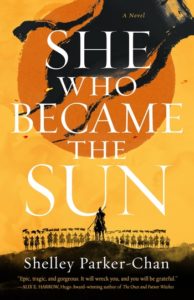 She Who Became the Sun by Shelley Parker-Chan
fantasy
genderqueer MC
trans MC
In a famine-stricken village on a dusty yellow plain, two children are given two fates. A boy, greatness. A girl, nothingness…
In 1345, China lies under harsh Mongol rule. For the starving peasants of the Central Plains, greatness is something found only in stories. When the Zhu family's eighth-born son, Zhu Chongba, is given a fate of greatness, everyone is mystified as to how it will come to pass. The fate of nothingness received by the family's clever and capable second daughter, on the other hand, is only as expected.
When a bandit attack orphans the two children, though, it is Zhu Chongba who succumbs to despair and dies. Desperate to escape her own fated death, the girl uses her brother's identity to enter a monastery as a young male novice. There, propelled by her burning desire to survive, Zhu learns she is capable of doing whatever it takes, no matter how callous, to stay hidden from her fate.
After her sanctuary is destroyed for supporting the rebellion against Mongol rule, Zhu takes the chance to claim another future altogether: her brother's abandoned greatness.
Releases July 20 from Tor Books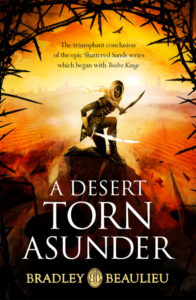 A Desert Torn Asunder (The Song of the Shattered Sands #6) by Bradley P. Beaulieu
The plans of the desert gods are coming to fruition. Meryam, the deposed queen of Qaimir, hopes to raise the buried elder god, Ashael, an event that would bring ruin to the desert.
Çeda and Emre sail for their ancestral home to bring the traitor, Hamid, to justice. To their horror, they discover that the desert tribes have united under Hamid's banner. Their plan? A holy crusade to annihilate Sharakhai, a thing long sought by many in the tribes. In Sharakhai, meanwhile, the blood mage, Davud, examines the strange gateway between worlds, hoping to find a way to close it. And King Ihsan hunts for Meryam, but always finds himself two steps behind.
When Meryam raises Ashael, all know the end is near. Ashael means to journey to the land that was denied to him an age ago, no matter the cost to the desert. It now falls to Çeda and her unlikely assortment of allies to find a way to unite not only the desert tribes and the people of Sharakhai, but the city's invaders as well. Even if they do, stopping Ashael will cost them dearly, perhaps more than all are willing to pay.
Releases July 22 from Gollancz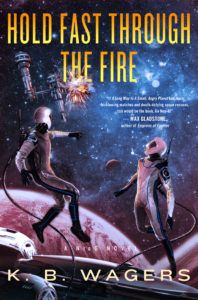 Hold Fast Through the Fire (NeoG #2) by K.B. Wagers
space opera
pan MC
ace MC
non-binary MC
Zuma's Ghost has won the Boarding Games for the second straight year. The crew—led by the unparalleled ability of Jenks in the cage, the brilliant pairing of Ma and Max in the pilot seats, the technical savvy of Sapphi, and the sword skills of Tamago and Rosa—has all come together to form an unstoppable team. Until it all comes apart.
Their commander and Master Chief are both retiring. Which means Jenks is getting promoted, a new commander is joining them, and a fresh-faced spacer is arriving to shake up their perfect dynamics. And while not being able to threepeat is on their minds, the more important thing is how they're going to fulfill their mission in the black.
After a plea deal transforms a twenty-year ore-mining sentence into NeoG service, Spacer Chae Ho-ki earns a spot on the team. But there's more to Chae that the crew doesn't know, and they must hide a secret that could endanger everyone they love—as well as their new teammates—if it got out. At the same time, a seemingly untouchable coalition is attempting to take over trade with the Trappist colonies and start a war with the NeoG. When the crew of Zuma's Ghost gets involved, they end up as targets of this ruthless enemy.
With new members aboard, will the team grow stronger this time around? Will they be able to win the games? And, more important, will they be able to surmount threats from both without and within?
Releases July 27 from Harper Voyager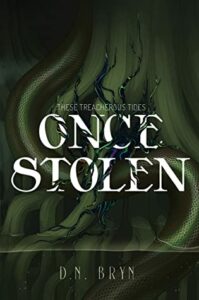 Once Stolen by D.N. Bryn
science fantasy
bi MC
non-binary love interest
No one with half a brain would rob the jungle's most notorious energy cartel. The vibrations of their power-producing stones are the only thing that calms the mer-snake Cacao's agonizing sensory condition though—and after being banished from his homeland swamps for similar thefts, he's desperate.
When his attempt fails stunningly, a chaotic escape leaves him chained to a cartel prisoner: a self-proclaimed hero with a hidden stash of ignits so large, Cacao would never need to steal again. He's determined to get his hands on it, even if it means guiding her home straight through the mist-laden and monster-filled swamp that exhaled him, with scheming poachers and a desperate cartel leader on their tail.
But the selfish and the self-righteous can only flee together for so long before something snaps…
Releases July 27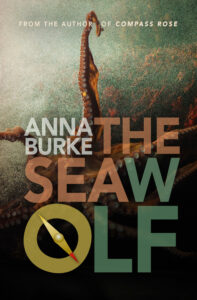 The Sea Wolf (Compass Rose #2) Anna Burke
Life aboard the mercenary ship Man o' War is rarely dull as hurricanes, swarms of jellyfish, and man-eating squid pose daily doses of danger. As intrigue and subterfuge from enemies old and new begin to surround its captain, the infamous Miranda Stillwater, even an uncanny sense of direction won't be enough to help Compass Rose navigate these dangerous straits. As dark secrets bubble to the surface and everything she's fought so hard for begins to crumble, Rose learns the hard way that she'll have to rely on the only person who can save her from certain disaster. Unfortunately, that person is Compass Rose herself.
Releases July 27 from Bywater Books

July has a good mix of both fantasy and science fiction and I can't wait to get to all of these. I'm not going to lie though, I know which one I want to read first (if only it actually arrived/came out first too haha).
What queer SFF books are you looking forward to in July?