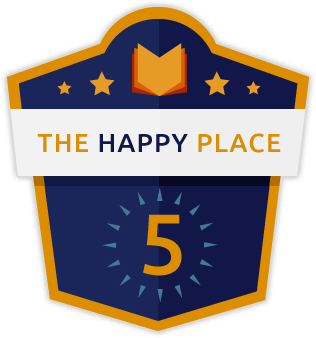 THE HAPPY PLACE 5 IS A MONTHLY FEATURE, WHERE WE LIST OUR TOP FIVE BOOKS FOR A CERTAIN TOPIC OR THEME, WITH ITS NAME ORIGINATING FROM A DISCORD GROUP CALLED THE HAPPY PLACE. YOU CAN FIND LINKS TO ALL PARTICIPATING BLOGS AND THEIR OWN TOP 5 LIST FOR THE CURRENT TOPIC DOWN BELOW.
Welcome (back) to our second edition of The Happy Place Five! Today we're all about new beginnings because who doesn't have some new ideas/goals/changes at the beginning of a new year, right!? And what is more in style of a new beginning than starting a new series.
Today's Happy Place Five will be all about series and especially first books and starting those new series. I'm a HUGE fan of series and yes I always start way too many new ones, more than is good for me, let's be real, so narrowing down a list to just five series? NOT EASY! Told ya I would put a queer twist on all of our prompts though, so here we go with five queer books releasing in 2021 that mark the start of a new series.
New beginnings: Queer series starting in 2021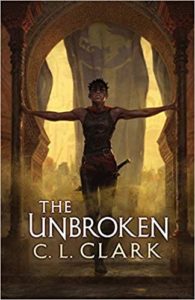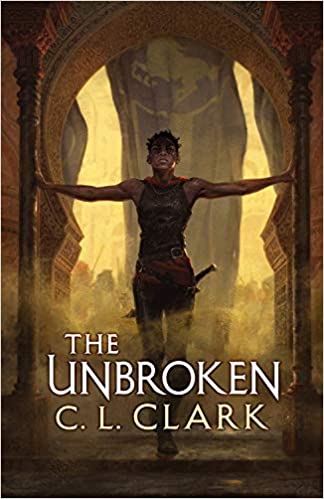 The Unbroken (Magic of the Lost #1) by C.L. Clark
A tale of rebellion, espionage, and military might on the far outreaches of a crumbling desert empire.
This is for sure one of my most anticipated releases of the year. I mean…. look those arms *ahem*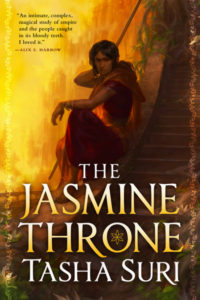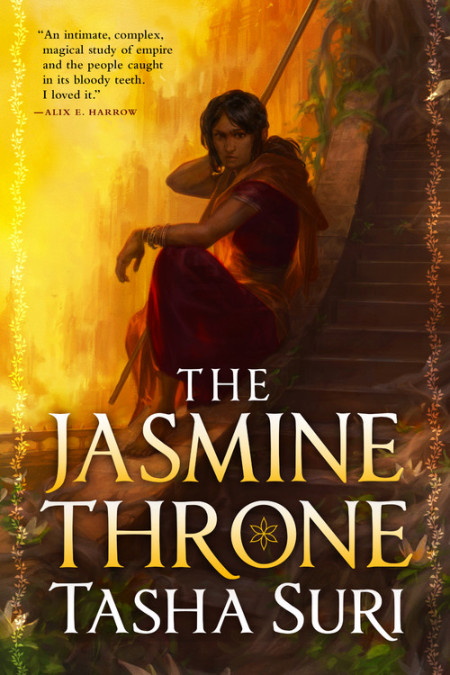 The Jasmine Throne (Burning Kingdoms #1) by Tasha Suri
A long-imprisoned princess and a maidservant in possession of forbidden magic come together to rewrite the fate of an empire.
I'm a sucker for forbidden magic, high stakes (I mean "the fate of an empire"!?) and also hello gorgeous cover! (added bonus: stamp of approval from Alix E. Harrow!)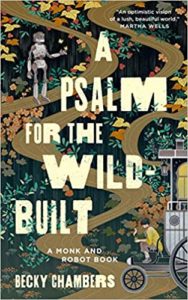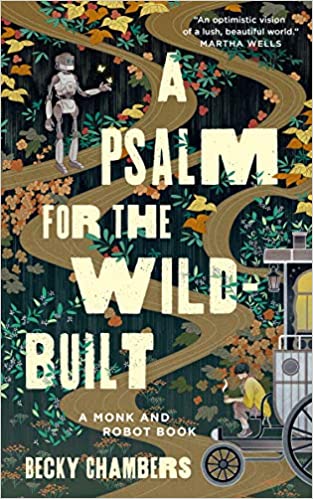 A Psalm for the Wild-built (Monk & Robot #1) by Becky Chambers
One day, the life of a tea monk is upended by the arrival of a robot, there to honor the old promise of checking in. The robot cannot go back until the question of "what do people need?" is answered.
A new Becky Chamber story is just always a must-read and I still can't believe we're getting this on top of the fourth Wayfarer book. As if publishing predicted we needed GOOD things in 2021.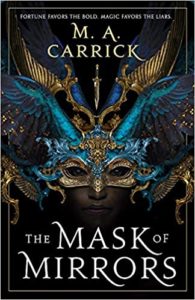 The Mask of Mirrors (Rook & Rose #1) by M.A. Carrick
In Nadežra, known as the City of Dreams, a con artist tries to pull off the ultimate scheme.
Con artist. That's it. That's all I need to know. (Okay, the authors behind this being Alyc Helms and Marie Brennan also plays a huge role)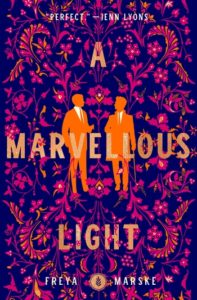 A Marvellous Light (The Last Binding #1) by Freya Marske
Queer Jonathan Strange & Mr Norrell, but make it sexy.
Look, I haven't actually read Jonatan Strange yet (but always wanted to) so it might sound weird but that short description is really all I needed to want to read A Marvellous Light.
I'm super hyped for every single one of these and can't wait to add them to my way too long list of series I'm already reading. I gotta say though: 2021 comes with a surprising amount of standalones (for queer SFF that is) and scifi is somewhat lacking in new series but I guess all the new series that started in 2020 and will have sequels in 2021 will make up for it.
Check out my friends' Top 5 lists
What series are you excited about this year?