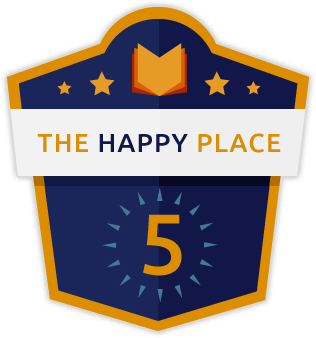 THE HAPPY PLACE 5 IS A MONTHLY FEATURE, WHERE WE LIST OUR TOP FIVE BOOKS FOR A CERTAIN TOPIC OR THEME, WITH ITS NAME ORIGINATING FROM A DISCORD GROUP CALLED THE HAPPY PLACE. YOU CAN FIND LINKS TO ALL PARTICIPATING BLOGS AND THEIR OWN TOP 5 LIST FOR THE CURRENT TOPIC DOWN BELOW.
Did you know? May 21st is International Tea Day! So what would be more fun than to put together a (very queer) tea party today, and invite our favorite characters to it!?
Have you ever thought about what it would be like to invite some of your favorite characters to sit together and just enjoy each other's company!?
I had to think long and hard about who I would want to join my little tea party, on the one hand just wanting characters to be part of it because I love them (but those so often are the "unlikeable" kind, who probably wouldn't make the best guests), and on the other, trying to find those characters that would make this party enjoyable and also be unforgettable.
At first I was really going for the chaotic evil route, smashed cups and all, but then decided to go with the characters that would actually make this an enjoyable tea party for everyone involved.
5 Book Characters I Would Invite To Tea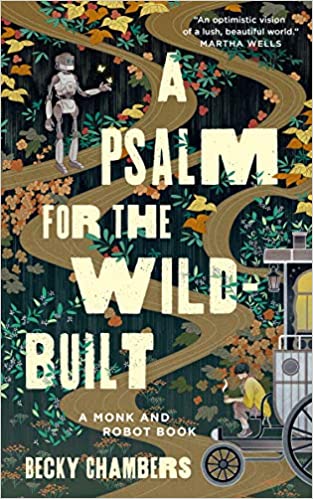 Dex from A Psalm for the Wild-Built by Becky Chambers
Feeling very clever about my choice to invite an actual tea monk who might also just bring along their robot companion!? Win win!
I also think they would just provide some of the best topics to talk about over tea.
Book Summary:
Centuries before, robots of Panga gained self-awareness, laid down their tools, wandered, en masse into the wilderness, never to be seen again. They faded into myth and urban legend.
Now the life of the tea monk who tells this story is upended by the arrival of a robot, there to honor the old promise of checking in. The robot cannot go back until the question of "what do people need?" is answered. But the answer to that question depends on who you ask, and how. They will need to ask it a lot. Chambers' series asks: in a world where people have what they want, does having more matter?
Tybalt from October Daye by Seanan McGuire
Having Tybalt at a tea party would be an absolute DELIGHT. The man is made for this shit. I think it would we very fun for everyone involved to hear Tybalt talk but also: he would make sure everyone is having a good time.
Book summary:
October "Toby" Daye, a changeling who is half human and half fae, has been an outsider from birth. After getting burned by both sides of her heritage, Toby has denied the Faerie world, retreating to a "normal" life. Unfortunately for her, the Faerie world has other ideas…
The murder of Countess Evening Winterrose pulls Toby back into the fae world. Unable to resist Evening's dying curse, which binds her to investigate, Toby must resume her former position as knight errant and renew old alliances. As she steps back into fae society, dealing with a cast of characters not entirely good or evil, she realizes that more than her own life will be forfeited if she cannot find Evening's killer.
The Fool from The Realm of the Elderlings by Robin Hobb
Will I invite the Fool because he's the most precious and one of my favorites, who I think very much deserves to have some relaxed, quiet time, in company of good people? Yes, yes I absolutely will. Also: he's the Fool so he'll for sure offer some good entertainment.
Book summary:
In a faraway land where members of the royal family are named for the virtues they embody, one young boy will become a walking enigma.
Born on the wrong side of the sheets, Fitz, son of Chivalry Farseer, is a royal bastard, cast out into the world, friendless and lonely. Only his magical link with animals – the old art known as the Wit – gives him solace and companionship. But the Wit, if used too often, is a perilous magic, and one abhorred by the nobility.
So when Fitz is finally adopted into the royal household, he must give up his old ways and embrace a new life of weaponry, scribing, courtly manners; and how to kill a man secretly, as he trains to become a royal assassin.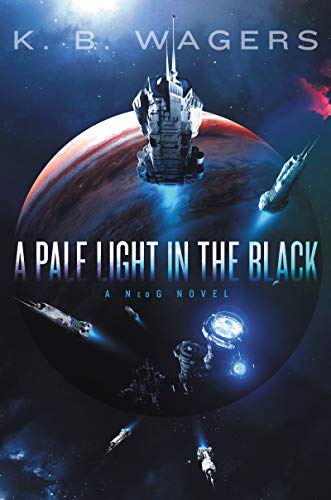 Jenks from NeoG by K.B. Wagers
I feel like we also need to have a "loud" one at the table, the one who brings life to the party, cracks the jokes, makes people laugh… and what better person to do that than Jenks. I also think it would be hilarious if Jenks shared/explained all her knowledge about our "past" (read: present) with some of these characters.
Book Summary:
For the past year, their close loss in the annual Boarding Games has haunted Interceptor Team: Zuma's Ghost. With this year's competition looming, they're looking forward to some payback—until an unexpected personnel change leaves them reeling. Their best swordsman has been transferred, and a new lieutenant has been assigned in his place.
Maxine Carmichael is trying to carve a place in the world on her own—away from the pressure and influence of her powerful family. The last thing she wants is to cause trouble at her command on Jupiter Station. With her new team in turmoil, Max must overcome her self-doubt and win their trust if she's going to succeed. Failing is not an option—and would only prove her parents right.
But Max and the team must learn to work together quickly. A routine mission to retrieve a missing ship has suddenly turned dangerous, and now their lives are on the line. Someone is targeting members of Zuma's Ghost, a mysterious opponent willing to kill to safeguard a secret that could shake society to its core . . . a secret that could lead to their deaths and kill thousands more unless Max and her new team stop them.
Rescue those in danger, find the bad guys, win the Games. It's all in a day's work at the NeoG.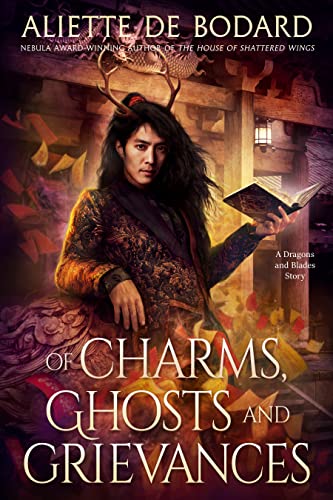 Thuan from Dragons and Blades by Aliette de Bodard
Who wouldn't want a dragon prince at their tea party, right!? And I just ADORE Thuan. I would love to have some tea with him. (I bet he would get along well with the others too, especially Tybalt). Also: should a murder occur (don't ask me why that should be a possibility), he's ready to start investigating in an instant.
Book summary:
It was supposed to be a holiday, with nothing more challenging than babysitting, navigating familial politics and arguing about the proper way to brew tea.
But when dragon prince Thuan and his ruthless husband Asmodeus find a corpse in a ruined shrine and a hungry ghost who is the only witness to the crime, their holiday goes from restful to high-pressure. Someone is trying to silence the ghost and everyone involved. Asmodeus wants revenge for the murder; Thuan would like everyone, including Asmodeus, to stay alive.
Chased by bloodthirsty paper charms and struggling to protect their family, Thuan and Asmodeus are going to need all the allies they can—and, as the cracks in their relationship widen, they'll have to face the scariest challenge of all: how to bring together their two vastly different ideas of their future…
It took me forever to put this list together, not joking. Maybe I should have taken the smashed cups and swords fights on top of the table route after all. It's just imaginary so I don't have no clean up afterwards anyway. Maybe there will be a second party….
(Fun side note: I did indeed think about inviting a sentient spaceship to this tea party, as one does….)
Check out my friends' Blogs / Top 5 lists
What characters would you invite to a tea party?