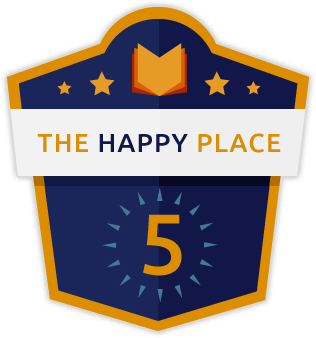 THE HAPPY PLACE 5 IS A MONTHLY FEATURE, WHERE WE LIST OUR TOP FIVE BOOKS FOR A CERTAIN TOPIC OR THEME, WITH ITS NAME ORIGINATING FROM A DISCORD GROUP CALLED THE HAPPY PLACE. YOU CAN FIND LINKS TO ALL PARTICIPATING BLOGS AND THEIR OWN TOP 5 LIST FOR THE CURRENT TOPIC DOWN BELOW.
And just like that we're already on to our third topic for The Happy Place Five. How even!?
This month's topic is especially hard because when I think of books, I always think of characters first and there are SO. MANY. that I would like to meet. AND YET. I also love those books the most that give me feels and high stakes, meaning not very fun worlds, especially not if I imagined myself in them. Also: my favorite genre is scifi, especially space operas but I really do not actually like the idea of being in space / on a space ship much LOL So yeah, picking five books for this prompt was anything but easy but here we go.
5 Books I'd take a Portal to in an Instant
The Night Circus by Erin Morgenstern
Look, I don't even like going to the circus. It's just not something I do BUT if this one existed for real? I would be the first in line at the ticket booth. I guess that just speaks for Morgenstern's wonderful writing. I definitely would not mind taking a peak at this magical circus.
A Darker Shade of Magic by V.E. Schwab
I love London to peaces, that's just fact and I still remember that moment when this book was announced and we heard it would not just be about one but many Londons. I was already in love. Are any of these Londons great places to be, especially at the time of the books? Not really. Would I want to be there anyway? HECK YEAH. Especially white London is a place I would love to see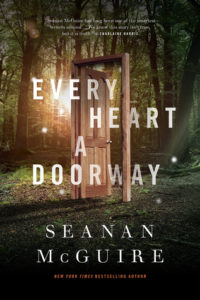 Every Heart a Doorway by Seanan McGuire
I'm feeling kinda smug about the fact of having a portal fantasy on my list for this topic LOL but this isn't why I chose this book / series. Has anyone read these books and NOT wondered what their world might look like if they found a door? I mean, these doors appear to kids who really, really need them and present-me is definitely okay without such a door but I do wonder, especially as these worlds are always so very specific to a character. And there's the bonus of Eleanor's home which is also a lovely place to be, full of precious people.
Record of a Spaceborn Few by Becky Chambers
While I love all the books in this series, I chose the third book for this prompt for a reason. As I mentioned, I don't really like the idea of living anywhere else but Earth much but this features something that is very dear to me: the way this community is shaped, how they form relationships and what kind and just how they live together and love each other… I just think it would be a place I could feel at home.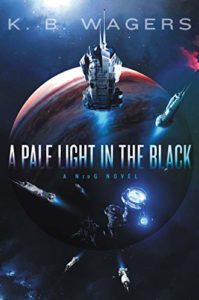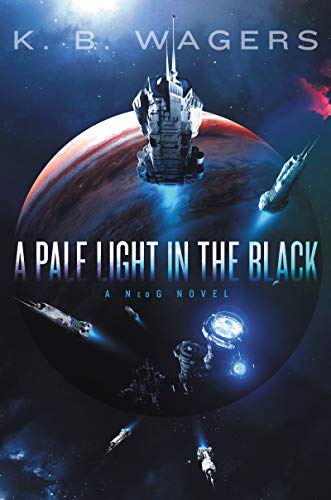 A Pale Light in the Black by K.B. Wagers
Do I want to spend time / work on a space ship? No. Would I fly and die with the crew of Zuma's Ghost anyway? HELL YEAH.
I love the world of this series, how humans mostly, finally got their shit together, a world that welcomes its queer people, no gender binary nope. Space is queer, deal with it. But also knowing I could walk on to that ship and make the most awesome new friendships because yes these characters are awesome and would welcome me with open arms *sigh* where is my portal?
This month's topic really reminded me what kind of books I like: books that feature worlds that aren't kind to their inhabitants LOL I had many "I should add this one!" moments only to remember the many horrible things characters went through in their world. Should I be worried? Who knows…
Check out my friends' Top 5 lists