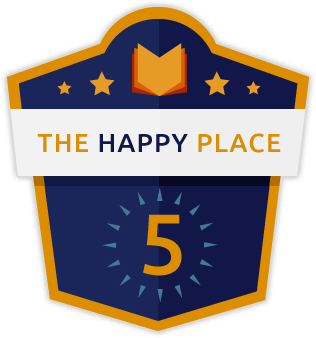 THE HAPPY PLACE 5 IS A MONTHLY FEATURE, WHERE WE LIST OUR TOP FIVE BOOKS FOR A CERTAIN TOPIC OR THEME, WITH ITS NAME ORIGINATING FROM A DISCORD GROUP CALLED THE HAPPY PLACE. YOU CAN FIND LINKS TO ALL PARTICIPATING BLOGS AND THEIR OWN TOP 5 LIST FOR THE CURRENT TOPIC DOWN BELOW.
Here we go again with another round of top 5 books based on a given topic, and of course I'm turning it queer and making it all about science fiction.
There are SO many books that give us the feeling of being underhyped, yet they may have a huge fan base that we just don't see in our own circles online. So to not just go by "barely anyone in my circles is talking about this" we are going by the number of Goodsreads ratings and defined underhpyed books as those with less than 1k ratings.
It wasn't too hard for me to immediately find some books that fit that criteria, sadly. Adult SFF in general don't have that high numbers in the first place (unless it's some big name author, often a white cis man *cough*), let alone queer ones, but damn was I shocked when I saw the numbers of some books I thought were getting a lot of hype actually. Like, one of these was a Top 5 Sunday Times Bestseller yet "only" has roughly 800 ratings on Goodreads. So maybe even 1k ratings isn't a good indicator to a book being popular, I guess.
Anyway, here are some of my favorite queer SFF books which I think deserve a lot more readers/ratings on Goodreads.
5 Underhyped Queer SciFi books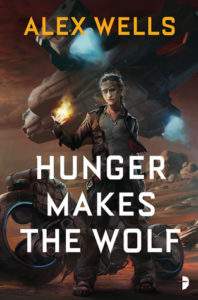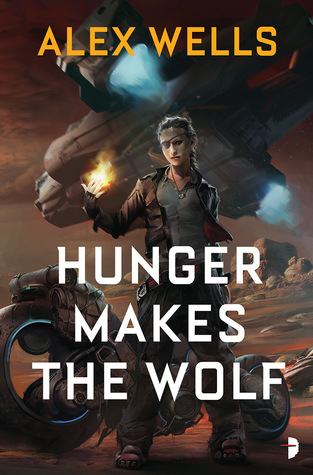 Hunger Makes the Wolf by Alex Wells
This is one of my absolute favorite series and I know I don't hype it up enough myself. Gotta change that. I just love the story, the setting, the characters,… I mean, a scifi western about mercenary bikers!? What's not to love.
Architects of Memory by Karen Osborne
One of my favorite reads of 2020, Architects of Memory features disaster bisexuals to my liking. And just like Hunger Makes the Wolf, it's all about that evil corporation. But also: awesome alien tech. Crossing off many of my favorite tropes and topics.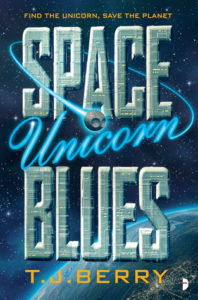 Space Unicorn Blues by TJ Berry
I do NOT understand how really no one is reading this book!? The title alone? Helloo!? Also: UNICORNS! IN SPACE!?! This duology is just all around awesome with lots of different rep. Like an ace half unicorn/human, a lesbian in a wheelchair, a trans woman, and so much more, and they all kick ass in this super fun space adventure.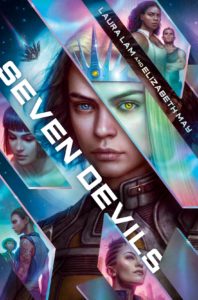 Seven Devils by Laur Lam & Elizabeth May
Okay, this is the one to become a Top 5 Sunday Times Bestseller and yet the number of Goodreads rating is criminally low. Either way, I want everyone and their grandma to read this queer AF space adventure, that's about an evil space prince, complicated family relationships, mind manipulating AI, queer ladies, and more.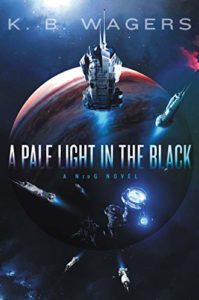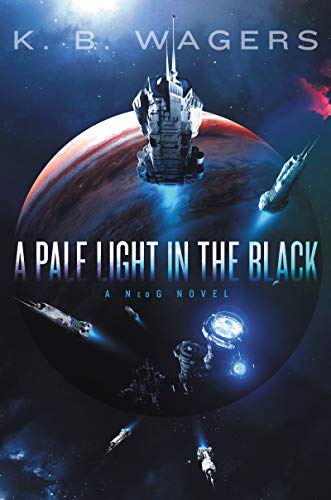 A Pale Light in the Black by K.B. Wagers
Leaving my favorite (= the one that hurts the most) for last. Dammit people, how many times do I still need to tell you to read this book, hmmm? This book comes with the most precious queer found space family ever and is just the most wholesome and kickass book, perfect for a time like right now. And now the sequel is right around the corner too.
While I enjoy promoting queer underhyped books, it also makes me incredibly sad when I see how their numbers compare to other books.
Check out my friends' Top 5 lists