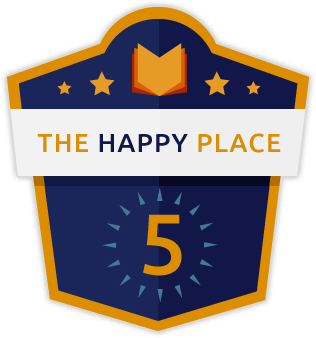 THE HAPPY PLACE 5 IS A MONTHLY FEATURE, WHERE WE LIST OUR TOP FIVE BOOKS FOR A CERTAIN TOPIC OR THEME, WITH ITS NAME ORIGINATING FROM A DISCORD GROUP CALLED THE HAPPY PLACE. YOU CAN FIND LINKS TO ALL PARTICIPATING BLOGS AND THEIR OWN TOP 5 LIST FOR THE CURRENT TOPIC DOWN BELOW.
Welcome to my favorite topic EVER, the mother of all favorites: found family. Friendships have always interested me way more than romances did and when that is taken to the next level, when characters become family, that is the way to my heart. That's all I want to read about, really.
So yeah, of course I'm making this queer and because space is queer AF and because people stuck on a space ship together just can't help themselves but feel like family, and just because it's my favorite sub genre, I'll go with my favorite queer found families from space operas.
5 Queer Found Space Families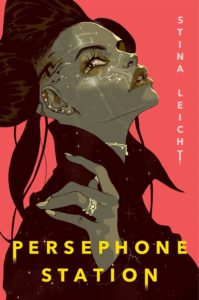 Persephone Station by Stina Leicht
Persephone Station wasn't just a total me book but also features one of my favorite found families, mostly because it is a family that has already formed long before the story of the book, meaning their love for each other is an old one, and what I liked most is that they know each other's quirks, they know how they work together best, and oh do they need to be at the top of their game for this adventure.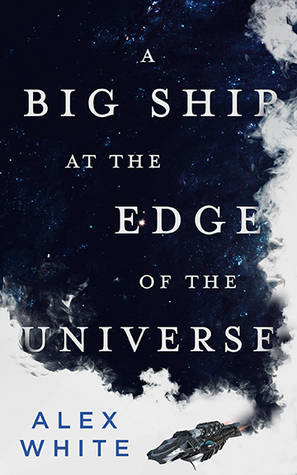 The Salvagers by Alex White
Where Persephone Station shines because it got an already established family, The Salvagers series does the opposite VERY well. This is basically "enemies to family" and I can't name anything better than that. From fighting each other, over fighting alongside each other to fighting for each other…. this is hands down one of my absolute favorite found space families.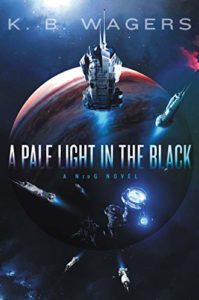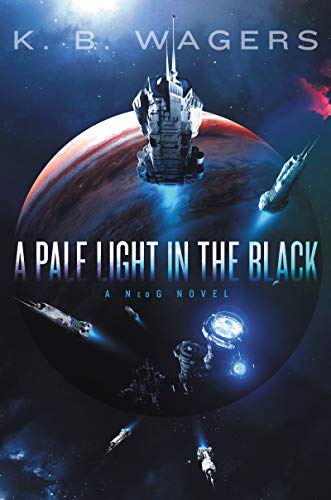 A Pale Light in the Black by K.B. Wagers
I'm not even little bit sorry for having this book on a Happy Place Five list, AGAIN. It just has all the best things, is my favorite for SO many reasons, okay!? Now go read it!
As for found family: what I love about this one is that it's an already established one, these characters are already super tight and their banter just excellent BUT. There is a new member in the house. I LOVED to see how these people have to adjust and come to terms with a new person on their team, how every character handles it differently.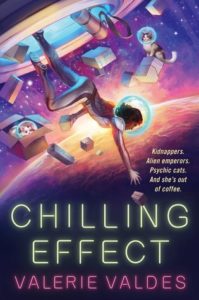 Chilling Effect by Valerie Valdes
Chilling Effect features another favorite space ship bound family of mine and what I really loved in this particular case is that this family is tested when one of them isn't quite truthful and making decisions that affects the whole family. And oh, yeah, this family got psychic cats.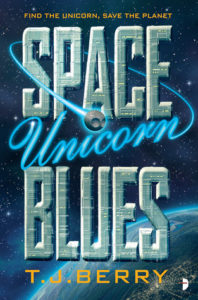 Space Unicorn Blues by TJ Berry
Space Unicorn Blues is another book THAT MORE PEOPLE NEED TO READ ALREADY but *ahem* yeah, also a great example of "we're stuck on the same space ship, might as well become a family" and also totally enemies to family too. I guess you can't help yourself going from wanting to murder each other to protecting each other when fighting for the same cause.
I could go on for ages with this list, there are so many (queer) found families in adult SFF. Do you have any favorites yourself?
Check out my friends' Top 5 lists