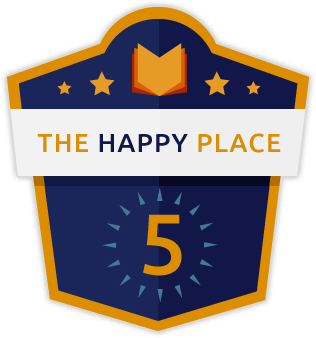 THE HAPPY PLACE 5 IS A MONTHLY FEATURE, WHERE WE LIST OUR TOP FIVE BOOKS FOR A CERTAIN TOPIC OR THEME, WITH ITS NAME ORIGINATING FROM A DISCORD GROUP CALLED THE HAPPY PLACE. YOU CAN FIND LINKS TO ALL PARTICIPATING BLOGS AND THEIR OWN TOP 5 LIST FOR THE CURRENT TOPIC DOWN BELOW.
When it comes to picking books to read, to be honest I mainly focus on "it's gotta be queer", and disability and BIPOC rep are secondary. To read books by and about BIPOC people is still important to me though, and while I have a huge range of queer books by and about queer Asians, I know I still don't cover enough other BIPOC authors.
Today's topic for our The Happy Place Five, we chose to go with "queer BIPOC main characters" and I decided to not just list my favorite five matching the topic, but try to show different ethnicities because to be honest, otherwise the list might have been a bit too Asian-centric, not that having lots of queer Asian stories to read is a bad thing, but we're definitely still lacking in representation of others in comparison.
5 Books Featuring Queer BIPOC Main Characters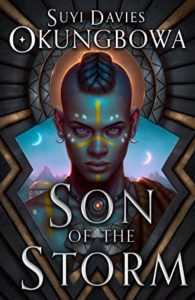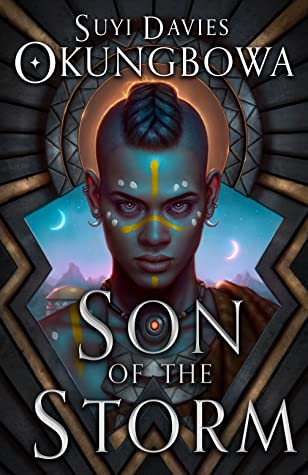 Son of the Storm by Suyi Davies Okungbowa
In the ancient city of Bassa, Danso is a clever scholar on the cusp of achieving greatness—only he doesn't want it. Instead, he prefers to chase forbidden stories about what lies outside the city walls. The Bassai elite claim there is nothing of interest. The city's immigrants are sworn to secrecy.
But when Danso stumbles across a warrior wielding magic that shouldn't exist, he's put on a collision course with Bassa's darkest secrets. Drawn into the city's hidden history, he sets out on a journey beyond its borders. And the chaos left in the wake of his discovery threatens to destroy the empire.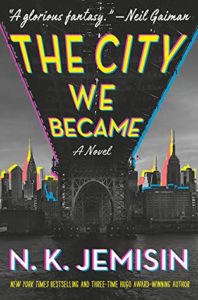 The City We Became by N.K. Jemisin
Five New Yorkers must come together in order to defend their city.
Every city has a soul. Some are as ancient as myths, and others are as new and destructive as children. New York City? She's got five.
But every city also has a dark side. A roiling, ancient evil stirs beneath the earth, threatening to destroy the city and her five protectors unless they can come together and stop it once and for all.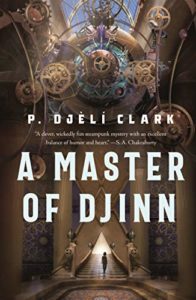 A Master of Djinn by P. Djèlí Clark
Cairo, 1912: Though Fatma el-Sha'arawi is the youngest woman working for the Ministry of Alchemy, Enchantments and Supernatural Entities, she's certainly not a rookie, especially after preventing the destruction of the universe last summer.
So when someone murders a secret brotherhood dedicated to one of the most famous men in history, al-Jahiz, Agent Fatma is called onto the case. Al-Jahiz transformed the world 50 years ago when he opened up the veil between the magical and mundane realms, before vanishing into the unknown. This murderer claims to be al-Jahiz, returned to condemn the modern age for its social oppressions. His dangerous magical abilities instigate unrest in the streets of Cairo that threaten to spill over onto the global stage.
Alongside her Ministry colleagues and her clever girlfriend Siti, Agent Fatma must unravel the mystery behind this imposter to restore peace to the city – or face the possibility he could be exactly who he seems…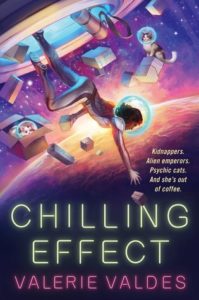 Chilling Effect by Valerie Valdes
Captain Eva Innocente and the crew of La Sirena Negra cruise the galaxy delivering small cargo for even smaller profits. When her sister Mari is kidnapped by The Fridge, a shadowy syndicate that holds people hostage in cryostasis, Eva must undergo a series of unpleasant, dangerous missions to pay the ransom.
But Eva may lose her mind before she can raise the money. The ship's hold is full of psychic cats, an amorous fish-faced emperor wants her dead after she rejects his advances, and her sweet engineer is giving her a pesky case of feelings. The worse things get, the more she lies, raising suspicions and testing her loyalty to her found family.
To free her sister, Eva will risk everything: her crew, her ship, and the life she's built on the ashes of her past misdeeds. But when the dominoes start to fall and she finds the real threat is greater than she imagined, she must decide whether to play it cool or burn it all down.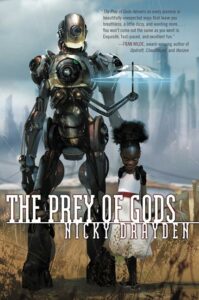 The Prey of Gods by Nicky Drayden
In South Africa, the future looks promising. Personal robots are making life easier for the working class. The government is harnessing renewable energy to provide infrastructure for the poor. And in the bustling coastal town of Port Elizabeth, the economy is booming thanks to the genetic engineering industry which has found a welcome home there. Yes–the days to come are looking very good for South Africans. That is, if they can survive the present challenges:
A new hallucinogenic drug sweeping the country . . .
An emerging AI uprising . . .
And an ancient demigoddess hellbent on regaining her former status by preying on the blood and sweat (but mostly blood) of every human she encounters.
It's up to a young Zulu girl powerful enough to destroy her entire township, a queer teen plagued with the ability to control minds, a pop diva with serious daddy issues, and a politician with even more serious mommy issues to band together to ensure there's a future left to worry about
I'll probably go ahead and soon make a longer list because I think it's important to have these overlaps in representation, not just queer characters OR disabled characters OR BIPOC characters. I do love that we're seeing an increase in not just queer stories but also queer stories centering BIPOC voices.
Check out my friends' Top 5 lists