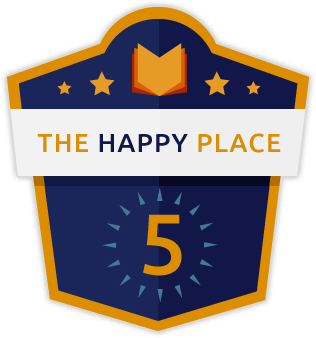 THE HAPPY PLACE 5 IS A MONTHLY FEATURE, WHERE WE LIST OUR TOP FIVE BOOKS FOR A CERTAIN TOPIC OR THEME, WITH ITS NAME ORIGINATING FROM A DISCORD GROUP CALLED THE HAPPY PLACE. YOU CAN FIND LINKS TO ALL PARTICIPATING BLOGS AND THEIR OWN TOP 5 LIST FOR THE CURRENT TOPIC DOWN BELOW.
My favorite thing about The Happy Place 5 Feature, aside from this being a fun collab with my friends obviously, is that we only ever discuss the overall topic of the month but it's always a surprise what kind of twist the other(s) might put on the topic, how they interpret it, what kind of recommendations they might come up with. I can't wait to see what happens this month.
For July we chose the topic of "genre hybrids" and obviously I would put a queer spin on it, duh. BUT…. while choosing my top 5 books, I quickly realized it didn't just want to list my overall top 5 genre hybrid books (which would be hard!) but instead introduce you to my favorite, let's call it sub-genre, ever: "Space Witches".
I think it's no secret that science fiction is where my heart is at, especially space operas, but I do like fantasy too, for sure. So really, there is nothing better for me than books set in space, on different planets or on a space ship and let there be even a little bit of magic. So… Space Witches!
My top 5 Genre Hybrid Books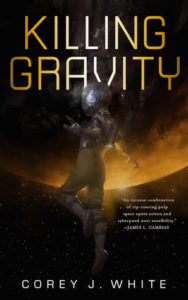 The Voidwitch Saga by Corey J. White
Not putting these books in any kind of order BUT Killing Gravity by Corey J. White had to come first because this is the book that really sparked my love for space witches in the first place.
Mars Xi has psychic powers and can literally kill you with her mind. No shocker that she easily became a new favorite character of mine. She's badass. The novellas are a bit on the darker side because how she got her powers? Definitely not fun.
The Locked Tomb series by Tamsyn Muir
"Space Witches", "Space Bitches",… it's all the same with these characters, really.
I know many readers think of this series more of as fantasy than science fiction but like, they are in space, using space ships… And my favorite aspect of Gideon/Harrow the Ninth for sure isn't just that they do necromancy, but that the whole concept of it is so very science-y.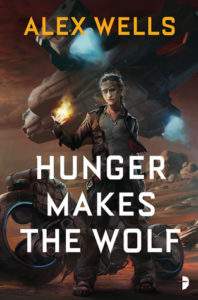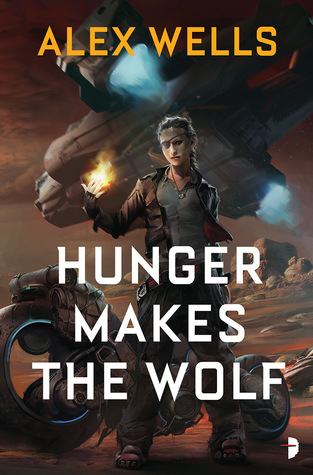 The Ghost Wolves Duology by Alex Wells
Hunger Makes the Wolf and sequel by Alex Wells has just everything! This is like the space western of your dreams and yes, there is magic too. It's got found family, biker gangs, fights against capitalism, badass characters,…
I think it definitely deserves the comparison to Mad Max:Fury Road. It's as badass for sure and just as much fun.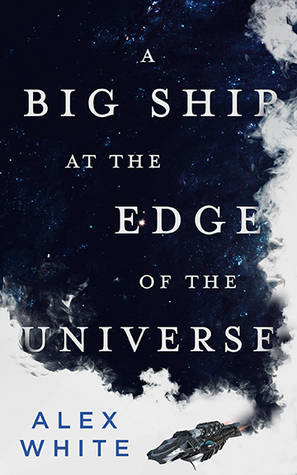 The Salvagers Series by Alex White
The Salvagers by Alex Well is another series that combines all the best things that I like in a good space opera, but most importantly found family and epic space battles.
The fusion of science and magic in this series is awesome and I especially love that in this world, magic doesn't fix but quite the opposite, the lack of magic is its own disability.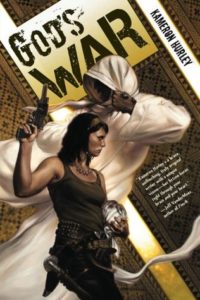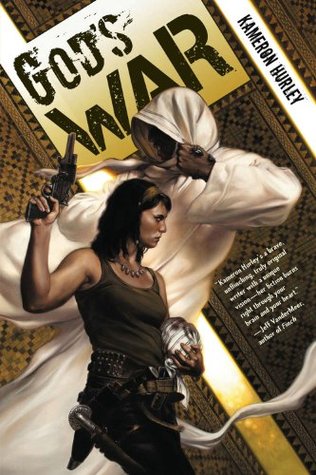 The Bel Dame Apocrypha Series by Kameron Hurley
You know you'll get awesomely weird when picking up a Hurley book, but would you have been prepared for healing-bug-magic weird?!
The world of the Bel Dame Apocrypha series is truly something else and again, features found family (kind of) and badass characters.
It seems Space Witches are not only badass, but also come in found families!? I definitely see a pattern here and I'm not going to complain. Each of these are some of my absolute favorite re-read worthy series, 10/10 would recommend getting copies ASAP if you haven't read them yet.
Check out my friends' Blogs / Top 5 lists
What are some of your favorite genre hybrid books?
(Bonus points for queer ones)