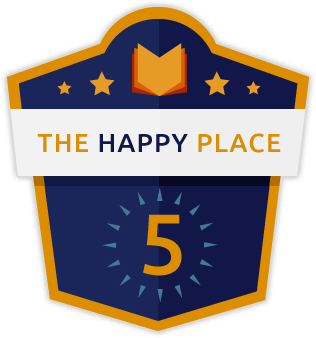 THE HAPPY PLACE 5 IS A MONTHLY FEATURE, WHERE WE LIST OUR TOP FIVE BOOKS FOR A CERTAIN TOPIC OR THEME, WITH ITS NAME ORIGINATING FROM A DISCORD GROUP CALLED THE HAPPY PLACE. YOU CAN FIND LINKS TO ALL PARTICIPATING BLOGS AND THEIR OWN TOP 5 LIST FOR THE CURRENT TOPIC DOWN BELOW.
Almost every single topic we have had so far for the Happy Place 5 had me struggling to pick just five books, and this month's topic isn't any easier. Quite the opposite actually. If we're stuck on an island there'll be lots of time for reading, so these choices should be books that I want to reread a lot. Problem: that's the case with all my favorite books. Do I want different books for different moods, do I want books that distract me from being on an island or embrace the setting? I'm probably overthinking this considering if it actually happened, I would be stuck with whatever I had packed that day LOL
5 Books I Would Want With Me on a Deserted Island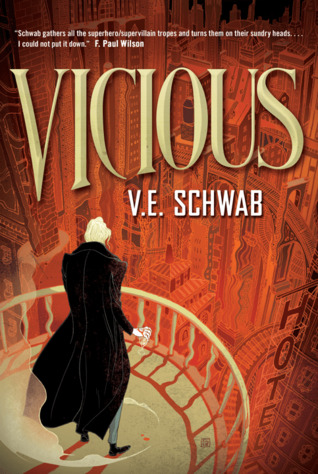 Vicious. by V.E. Schwab
Vicious is not only my absolute favorite book, it is also my most reread one. So I think it would make a good choice because I know I won't grow tired of more repeated rereads should I be stuck for a very long time.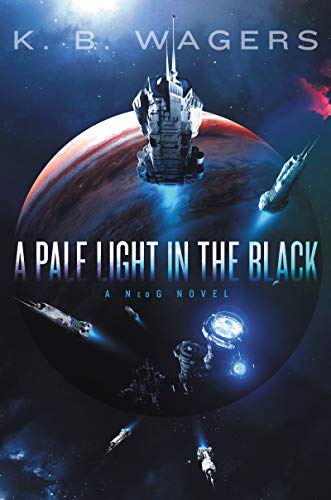 A Pale Light in the Black by K.B. Wagers
I'm probably getting repetitive adding this book to (almost?) all my Happy Place 5 posts BUT this is the kind of book that gives me hope and happy feels (yes, also sad feels but you know what I mean…) and I think it would be the one to cheer me up some while being stuck.
Network Effect by Martha Wells
Bein stuck on an island, no matter how appealing it can be at first, will have me in need of something that can make me laugh and if there is one character who can easily do that, it is Murderbot. Of course I'm going with the novel, to get as many pages as possible.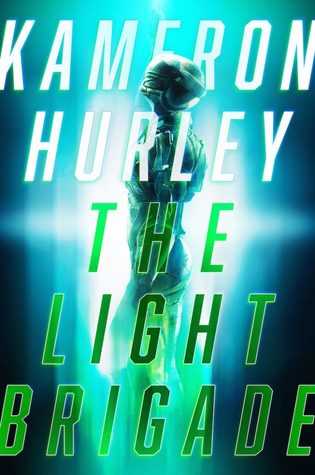 The Light Brigade by Kameron Hurley
This time traveling novel being non-linear would make a great book to have on hand to do a bit more than just casual reading. One could just go on Hurley's website and read the spreadsheet and find out about the events and the order they happened in, but stranded on a deserted island, I think it would be fun to reread this one and take notes, slowly constructing the actual time line.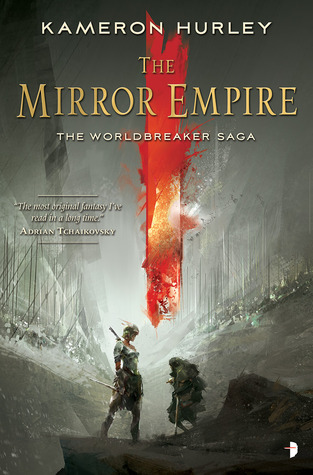 The Mirror Empire by Kameron Hurley
I would also love to have at least one big book, an epic fantasy, I can get lost in for a longer time.
There are many good options for epic fantasy books I could have chosen but this isn't just a favorite but also one that is at the top of my "must reread" list. (I might just go ahead and cheat and say, I would take the non-existent bind-up of this trilogy with me, please and thank you).
This was easily the hardest topic we've had yet and I mostly just went with books that came to my mind first. I already know I would quickly become miserable because there would be so many other books I would want with me too. I think I need to look into some solar-charging thing for my Kindle 😛
Check out my friends' Blogs / Top 5 lists
What books would you want with you when stranded on a deserted island?